Here are 20 DIY Christmas Decorations to get your creative gears going!
You either fit into the "Decorate Early for Christmas" or "Nothing Christmas before Thanksgiving" category. If I didn't host Thanksgiving every year, I'm pretty sure I'd start getting the Christmas totes out and start decorating a little. It's not that I'm all gung-ho to speed up Christmas, it's more about all the work it takes to get the house decorated and then it seems like I'm tearing it all down again in 3 weeks. I'd love to have it up a little earlier, so you can really enjoy it.
20 DIY Christmas Decorations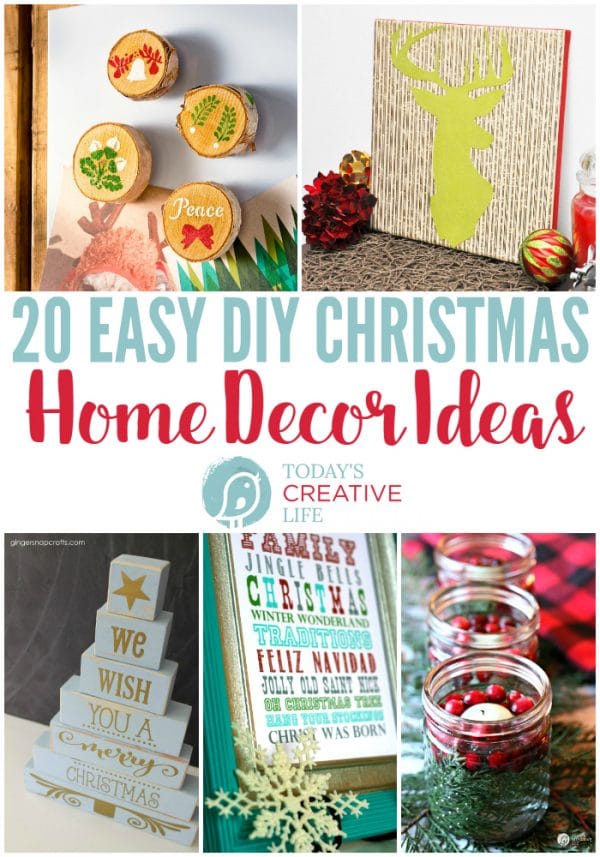 But like many of you, I wouldn't want to rush out Thanksgiving either….. but, if I wasn't hosting I could probably push my decorating integrity out of the way. It's a dilemma for sure.
When I do start decorating, I go for simple and stylish. I think you'll find a variety of ideas on this list from a few of my favorite bloggers and my site.
20 DIY Christmas Decorations for your Home
---
You'll find more holiday ideas visiting my Christmas Archives.