Welcome to my annual Celebrate Summer Series, where I introduce you to a few of my fellow bloggers and their creative ideas! Today you'll learn to make DIY MODERN WALL ART from cute Jamie at C.R.A.F.T. Jamie is the cutest thing ever and comes up with lots of creative and simple ideas. Reminds me a little of this DIY Wood Slat Photo Display.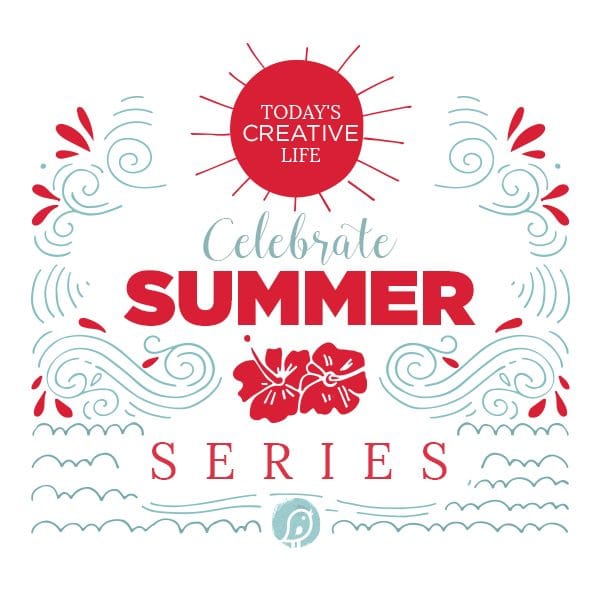 ---
Summertime in Texas either means you're either in the water or in the air conditioner. Or crafting! Hi, I'm Jamie of C.R.A.F.T., www.CreatingReallyAwesomeFreeThings.com, and I live in the sweaty city of Austin, TX. I really do love my city, but summer is not our best season. Today I'm sharing a fun craft that is impossible to mess up. It's the perfect diy project for school age kiddos to do and hang in their bedroom. As a college student, felt art was my go to for decorating my rental apartments!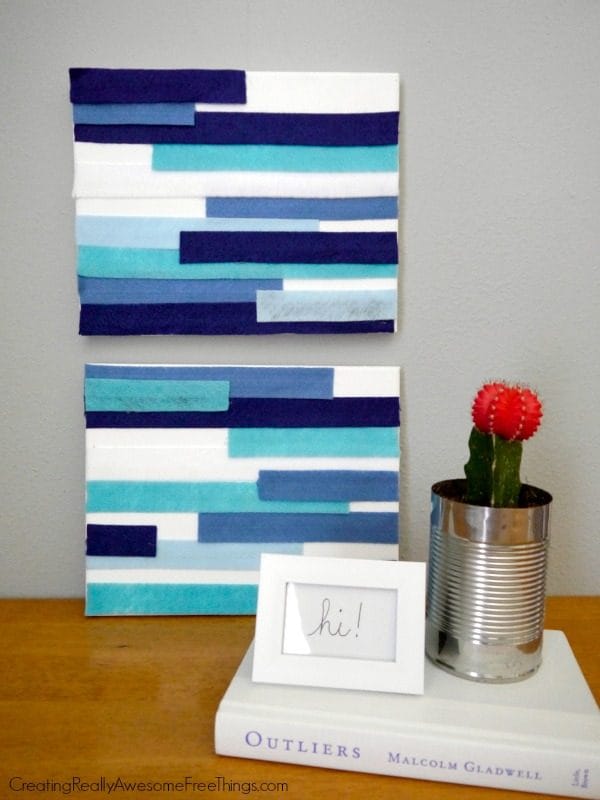 DIY Modern Wall Art Supplies
Here's what you need to make some DIY Modern Wall Art aka fancy felt wall art. Oh and you will also need a hot glue gun.
This supply list contains affiliate links for items used for this craft. This is for your convenience and cost you nothing extra.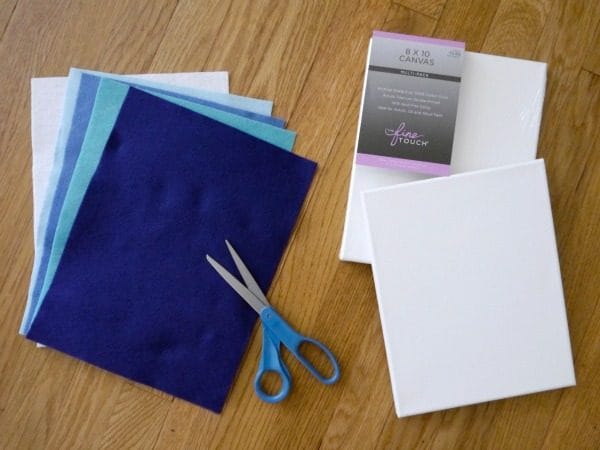 How to Make DIY Modern Wall Art
If you happen to have a fabric cutter on hand you can use that instead of scissors. But no worries, if all you've got are scissors. Whatever cutting device you have on hand, cut the felt sheets into 1 in. strips.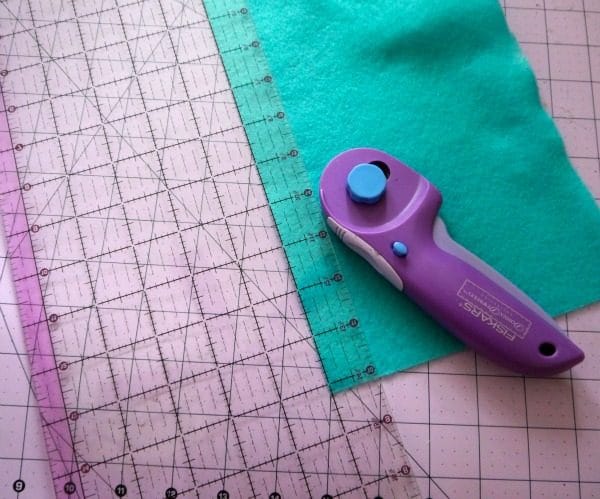 The size and how many canvases you are making will determine the number of strips you will need. I'd say start with 20 strips, and see how it goes from there.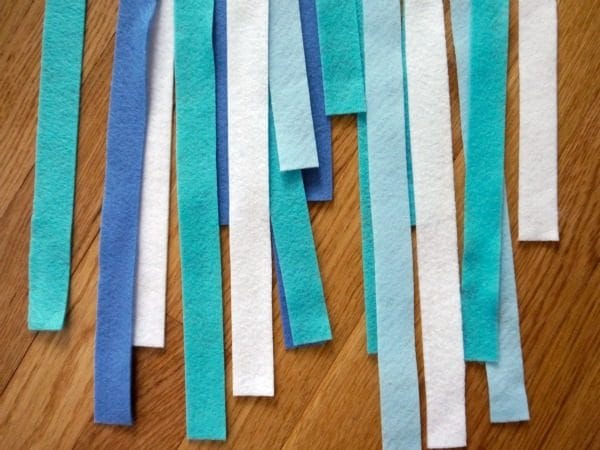 Once the strips are cut, begin arranging them on the canvas. Don't be scared to put strips on top of strips. And don't be scared to let the white canvas show through.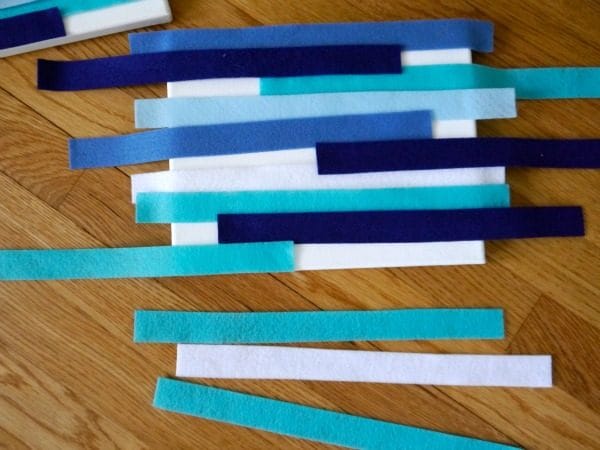 Then, once you've got a design you like, start hot gluing the felt strips into place. Don't mind my crusty glue gun… it gets a lot of use!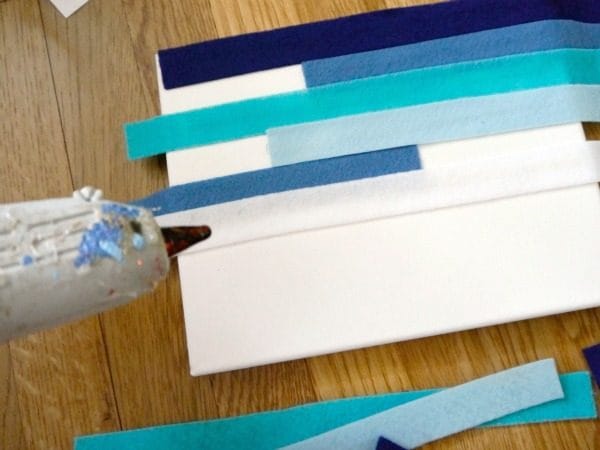 When you've got all of the strips hot glued to the canvas, turn the canvas over and cut the ends of the strips off with scissors.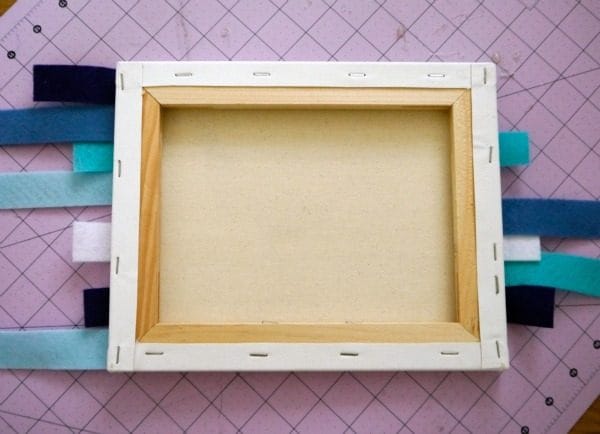 Turn your canvas over and admire!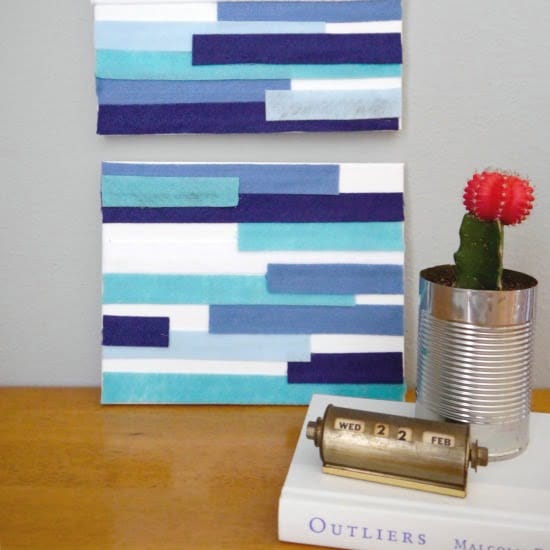 Now get creative with your leftover felt pieces and make a few more canvas masterpieces! Circles, triangles, and hexagons would be fun shapes to add to a canvas. If you're looking for more summer activities for kids check out
ice painting
,
diy memory game
, and
26 toilet paper roll animals
, one for each letter of the alphabet!