Create custom party ware with DIY Party Drinking Glasses! Creative Contributor Chloe from Boxwood Ave. is serving up these adorable Flamingo & Pineapple DIY Party Drinking Glasses using her Cricut Explore! I think I need to make up a few and put them in my party pantry!
If you're shopping for a Cricut, use my special affiliate link >>> Cricut Explore Air™ Machine + EVERYTHING Starter Set
---
DIY Party Drinking Glasses – Flamingo & Pineapple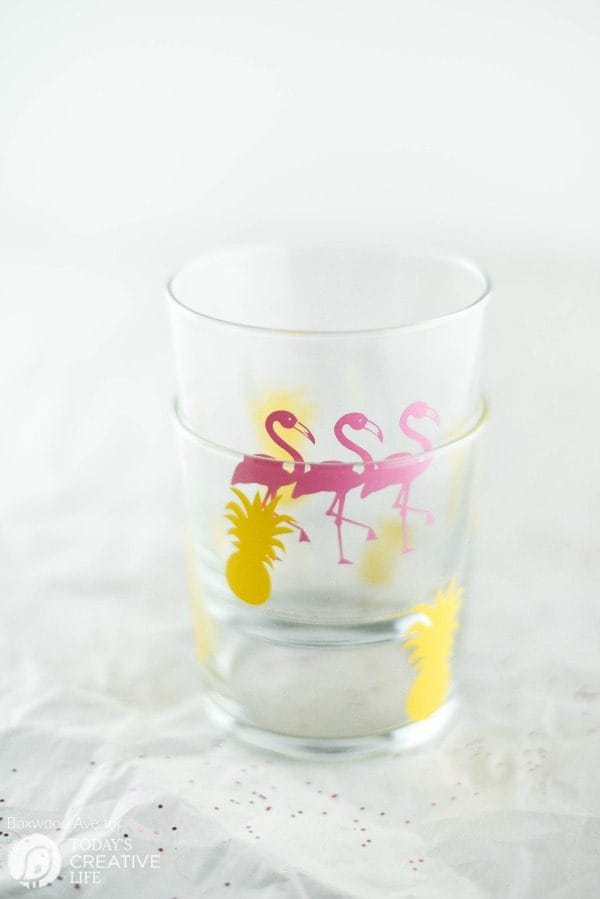 Who doesn't love flamingos and pineapples? They are little symbols that summertime is officially here! And along with that, comes pool parties, and if you're lucky: flamingo & pineapple pool parties.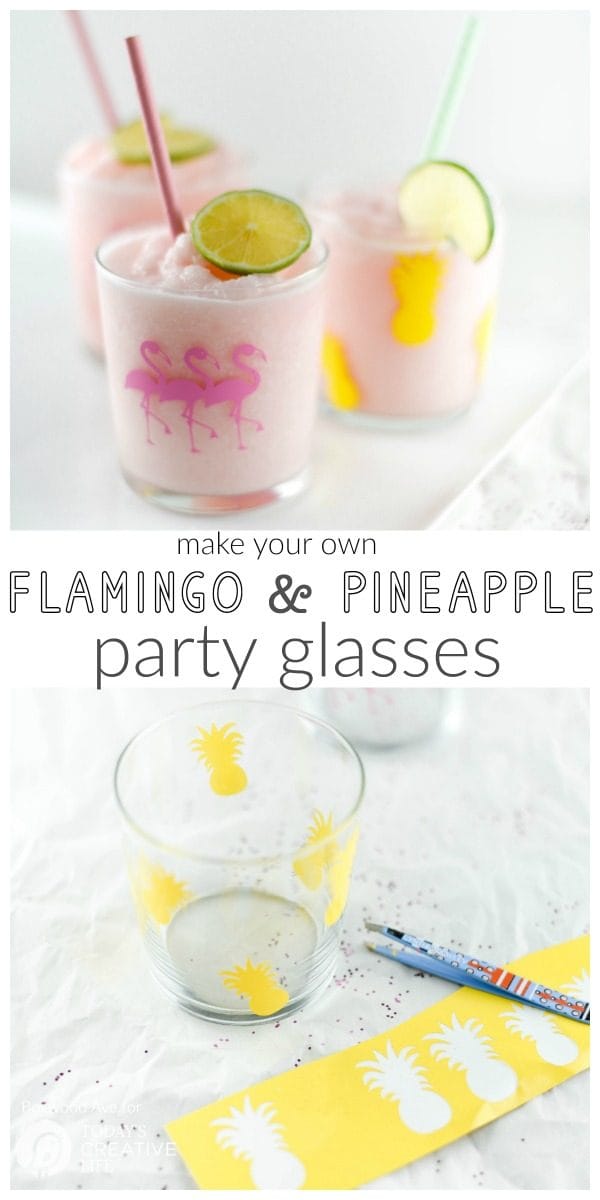 One day, I was scrolling through instagram when I saw a set of cactus cups similar to these flamingo & pineapple glasses, and I thought, "Hey! I can make that!" So, as usual, make it I did.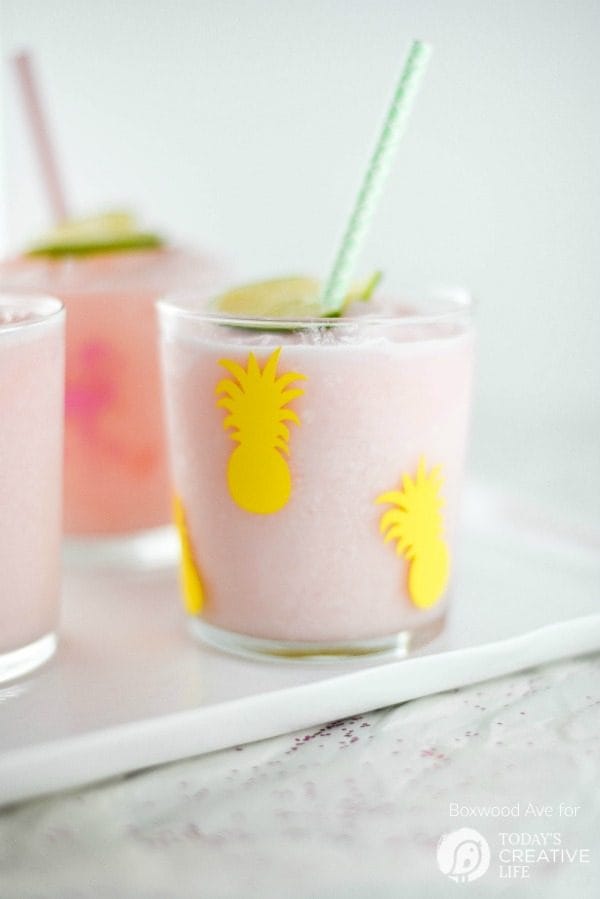 These DIY Party Drinking Glasses are so simple to make with your Cricut Explore Air™, and can be customized any way you like (wait, isn't that the point of having a Cricut?). I think they'd be cute with names or a monogram, but the best part? The vinyl comes right off when you're ready to wash the glasses.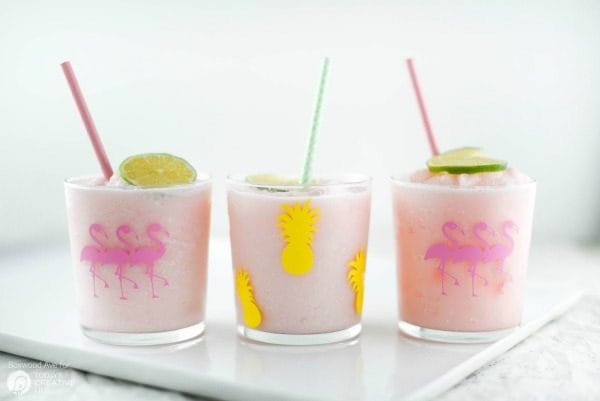 These DIY flamingo & pineapple glasses are the perfect way to celebrate summer. Whether you're celebrating poolside, beachside, or anywhere in between, you're going to love serving summery drinks in these fun cups.
DIY Party Drinking Glasses Supplies:
Affiliate links for your convenience.: Get 40% off paper and cardstock at Cricut.com

How to Make Flamingo or Pineapple DIY Party Drinking Glasses
To make your own, simply open up this project, and load some vinyl onto a cutting mat, then cut.
You can easily peel the pineapples right off the mat, and place them onto the glasses. However, the flamingos require the use of transfer tape for straight placement.
Do not peel off the flamingos from the mat yet. Instead, cut out the entire chunk of vinyl, then remove the surrounding 'garbage space' of vinyl (be careful during this process, I like to use tweezers). Once you've weeded out all of the extra vinyl, cut a small piece of transfer tape, and place it over the flamingos. Remove the vinyl backing so that the flamingos stick to the transfer tape, then place the flamingos on the glass, remove the transfer tape, and voila!You've got yourself some flamingo glasses!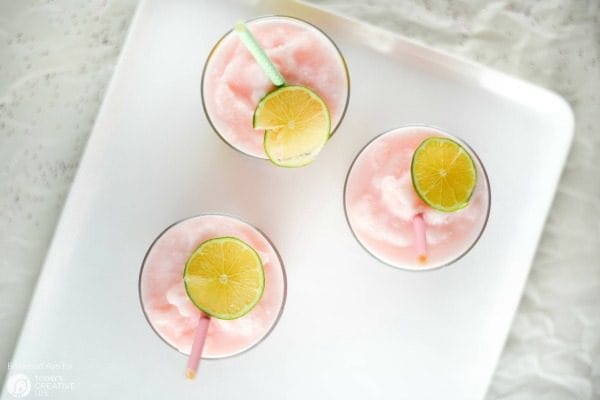 To get the recipe for the Pink Flamingo Colada from this post – visit Boxwood Avenue!
---
More Cricut Deals and Ideas