Hi Today's Creative Life friends, Chloe here again from Boxwood Avenue! Today I am sharing a DIY wedding day detail for DIY Stir Sticks that can be made with your Cricut Explore Air™!
DIY Stir Sticks for your Wedding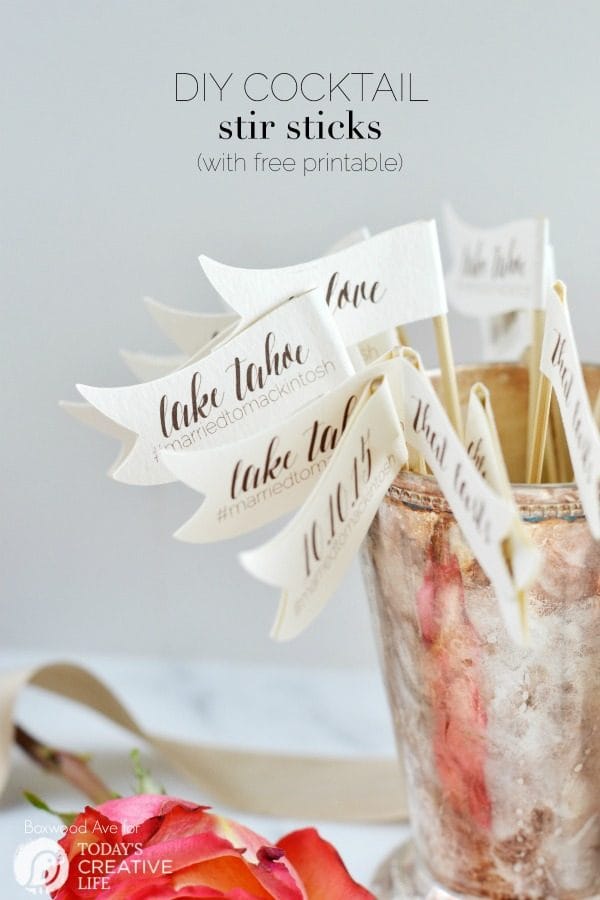 If you're planning a wedding, or any fancy-shmancy party for that matter, you might find yourself reaching for customized cocktail DIY stir sticks. Chances are, as a TCL reader, you're one to DIY rather than buy. Can I get an amen?
I whipped these up with my bridesmaids on the night before my wedding, and they were such a hit! I have the best memories of sitting in my in-law's dining room with craft supplies everywhere, sipping on champagne, and putting together the last minute wedding day details. I also used my Cricut to make customized honey tags that were added to jars of fresh honey from our cattle ranch, which were then given to guests as favors. It's safe to say that my Cricut Explore Air™ was my best friend throughout my wedding, helping me DIY all of the details I wanted to include!
Cricut Explore Air™ Machine + EVERYTHING Starter Set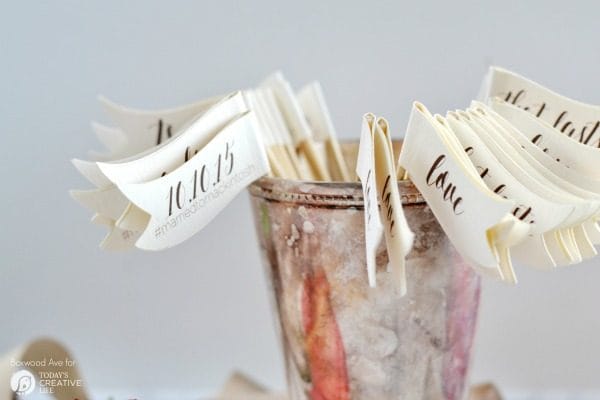 I still have a few of these cocktail stir sticks left over which now sit on our bar at home. Each time I use one, I remember my wedding day! I truly think it's the extra special details that make a wedding day memorable; not only for you, but for your guests too. Your friends and family will enjoy seeing the personal touches throughout the night and remember all of your hard work for years to come.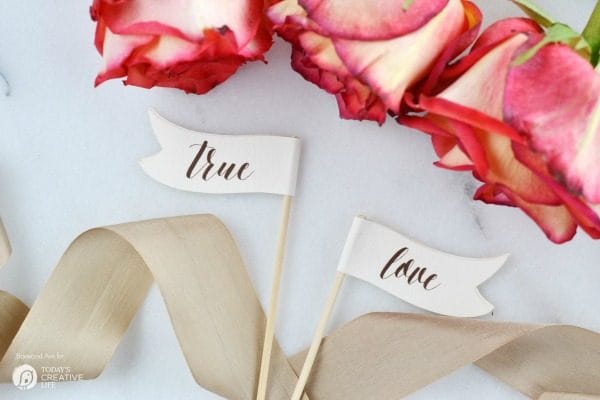 Supplies:
White Cardstock
Bamboo Skewers
Sharp Scissors
Glue
Free Download
How to Make Cocktail DIY Stir Sticks
Step 1: Download my free printable!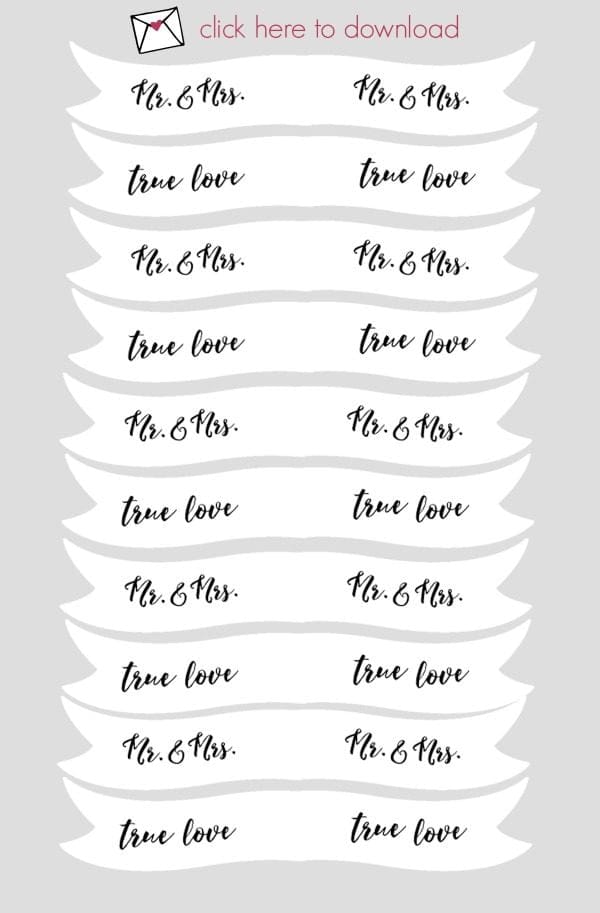 Step 2: Upload the graphic into the Cricut Design Space™. This is a .png file, you don't need to remove any space. Check the advanced options to make sure color reduction is set to 'off'. (now available Cricut Design Space™ app )
Step 3: Import the graphic into the design space, and resize to fit 6×8.5".
Step 4: Now send to the printer, and cut!
Step 5: Once all of your flags are cut, use glue to secure them to bamboo skewers.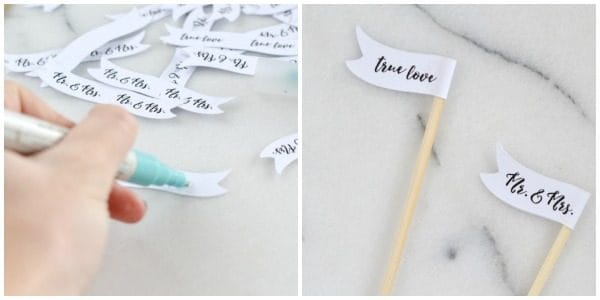 Voila – personalized cocktail stir sticks!

Use my affiliate link to grab a Cricut Explore Air™ for yourself. This cost you nothing extra. If you decide to purchase, TCL will receive a small %. Thank you!
Find DIY wedding inspiration at the Cricut Design Space!
---
More Inspiration!