It's that time of year.  Graduation time! If you've got a grad in your family, then you'll love these graduation printables.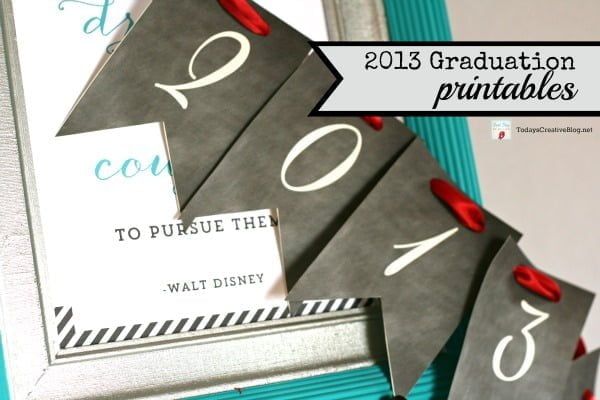 Two of my printable contributors have designed the cutest graduation printables that can be used for 2013 or beyond.  The printable quote could be framed and used anytime of year for a motivational gift or reminder.  Or print it in a smaller size and use for a gift tag. This printable quote was designed by Creative Girl Media. 
All your dreams can come true if you have the courage to pursue them. – Walt Disney
Who wouldn't be inspired by that?  I plopped it in my trusty turquoise frame to give you an idea on how darling it would be.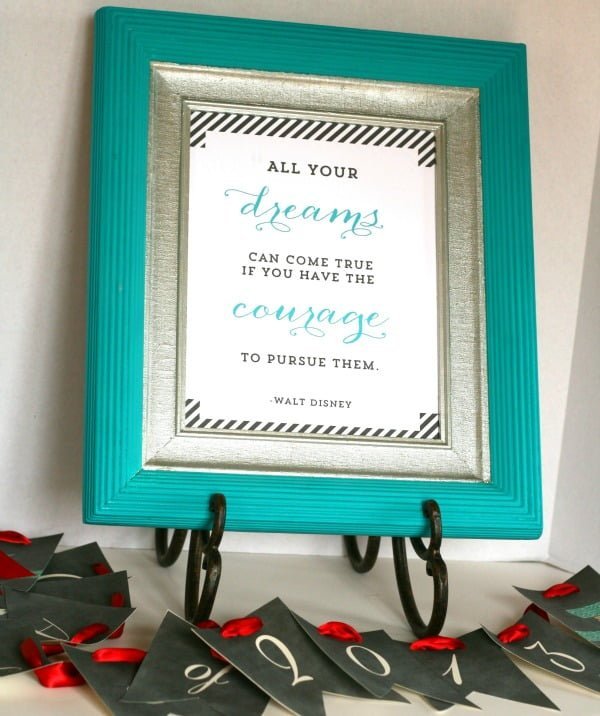 Class of 2013 Banner –
Designed to look like a chalkboard is perfect!  Love it.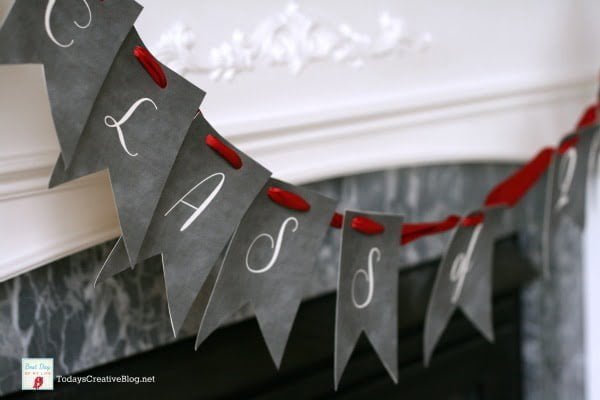 It was designed by 517 Creations.  I used a silk red ribbon to thread through for a contrasting look and it's our high school colors. I thought about lining each piece with white cardstock, but got lazy. Sure would be cute though.
Both of these can be printed out by visiting Spoonful.com.  Enjoy!