Although worth it, nice bath towels can be expensive! Knowing How to Care for Bath Towels will keep them like new for many years! Learning how to wash and dry bath towels the right way is a life skill!
I love a good fluffy bath towel as much as the next person and will often be confused as to what type of towel I need to buy to keep long-lasting quality wash after wash. Through trial and error, I have found a few tips and tricks that work well for me and was happy to see many of these listed in my favorite magazine.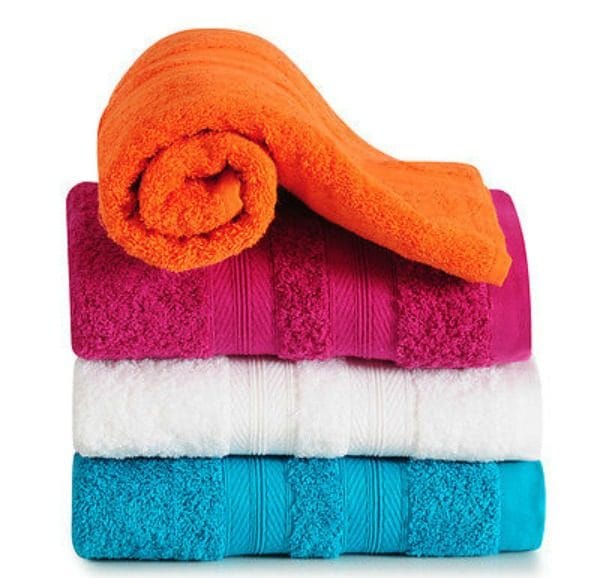 How to Care for Bath Towels
I was flipping through one of my older HGTV magazines and saw a full page on taking care of towels. Even though I was already doing most of these tips, there were a couple I didn't know!
Never too old to learn something new, right? Learning how to wash and dry bath towels properly is key!
How to Wash White Towels
White towels should be washed on HOT with your regular laundry detergent and no laundry softener. Laundry softeners can cause a waxy build-up, that can make your white towels dingy and less absorbent. You can use a 1/2 cup of white distilled vinegar to your laundry softener dispenser and a 1/2 cup of baking soda with the laundry.
I've also used an oxygenated laundry booster to get rid of any yellowing.
How to Keep Towels Fluffy
While shopping for towels, people generally try to find the thickest, softest and fluffiest towel. They squeeze it, they hug it, they may even rub it on their face. But have you noticed that once you get them home and use them for a month or so, they seem to have lost luster? They seem scratchy, rough and dull. Learning how to wash bath towels will really help.
Fluff them with white vinegar! Adding a 1/2 cup to 1 cup to your washer's fabric softener dispenser will remove detergent build up that is left over and stuck in the fibers. The result is a softer towel! I recently just replaced all our bath towels with the Thick & Plush line from Better Homes & Gardens. So far so good!
How to Keep Towels Soft
Did you know that using fabric softener or dryer sheets on your towels makes them less absorbent? I remember learning that years ago and stopped using it whenever I wash my towels.
I have completely switched to using Wool Dryer Balls on all my laundry loads. Fewer chemicals, hormones, and smell. I add a couple of drops of essential oils right onto the dryer ball for fresh laundry. This is one of my favorite tips on how to care for bath towels.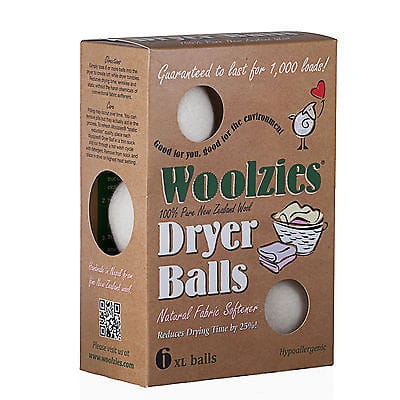 The HGTV article also mentioned that another reason your towels may seem less soft and silky is that during the manufacturing process, there is a coating that is left on the fibers. This fades over time, leaving your towels feeling less soft. Not a lot you can do about it, so at least you can rest easy knowing it's not your washing method. See my Homemade Dryer Sheets.
How to Keep Towels Fresh
According to the HGTV article, I was reading…..you want to keep your towels away from the bathroom. Keeping them in a hall linen closet keeps moisture away. When towels are stored in an area that has moisture, they can start to smell musty.
If your towels are musty, wash on hot and add one cup white vinegar to the softener dispenser. That should do the trick! Adding essential oils to add a fresh scent is another great way. My personal favorite is bergamot essential oil– I love the clean refreshing smell. (See what NOT to clean with vinegar.)
Another great tip I learned, was that those little bleach marks that show up after time, may not be from bleach. Whitening toothpaste, facial cleansers, facial masks and other beauty products contain ingredients that can leave those suspicious faded marks. So be sure to rinse well before drying.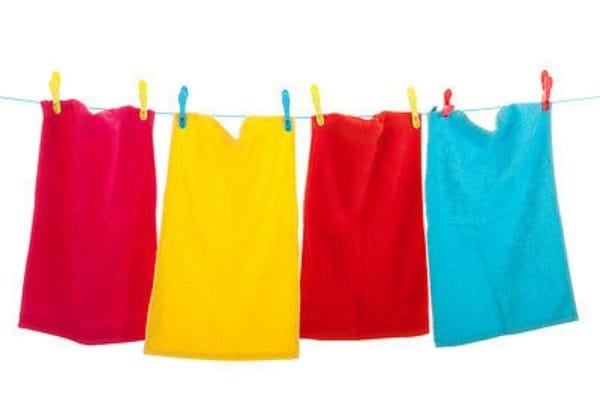 When to Replace Bath Towels
Towels will last you a few years, but they will thin with age. That's your sign to buy new towels!
Shop for high-quality towels made from 100% cotton, in the length you need.
There are bath towels, and there are bath sheets, which are extra long.
If you're buying brightly colored towels, try washing with a vinegar rinse as mentioned above to prevent color fading or bleeding. I also use these SHOUT Color Catcher sheets whenever washing anything bright with other items. My college-aged son loves these! He never washes a load without them! Find my Printable Laundry Tag Tips if you have someone that may need them.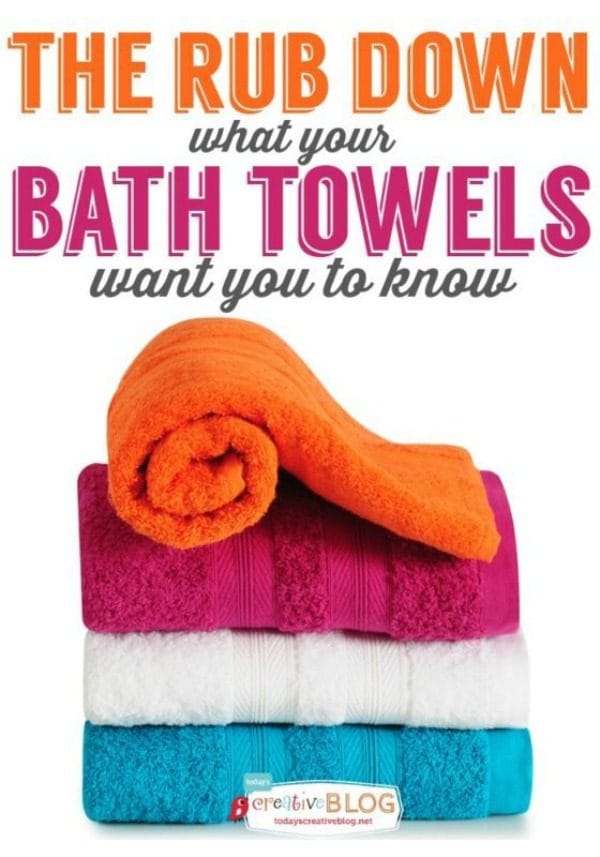 Who knew there were so many great tips on how to care for bath towels? But why not protect your investment?
Household Hacks
Find more household hacks for creative living!
Who knew? Hydrogen Peroxide can be used in so many ways.
Magic Erasers can clean your toughest projects. One of my favorite products!
This list on what you should not use vinegar on is a must! It's not for everything!
Great tips for apple cider vinegar!
It's not just for smearing on sandwiches.
You'll love this list on what baking soda can be used for.
I use this stuff ALL the time! Corn starch can be used for so many household hacks.
Check out the fun ways to use this stuff.