Who couldn't use printable note cards and thank you cards?
Just a few weeks ago around Valentine's Day, my designer friend Melinda shared a really fun Valentine's Day printable and idea with you. I told her that anytime she has something for my readers, to please just send it my way! She is one of those naturally gracious women. She shares her positive energy and talents so freely! We talked shop over the phone for over an hour shooting many ideas around and this is what I found in my inbox the next day. So sweet!
Of course I asked her if she'd like to do the free printable on my site. (keep scrolling for the download)
I'm always thinking about you guys!
She is also offering a series of printables on her site. The series will be called Lagniappe. And it's all free! You're going to love it!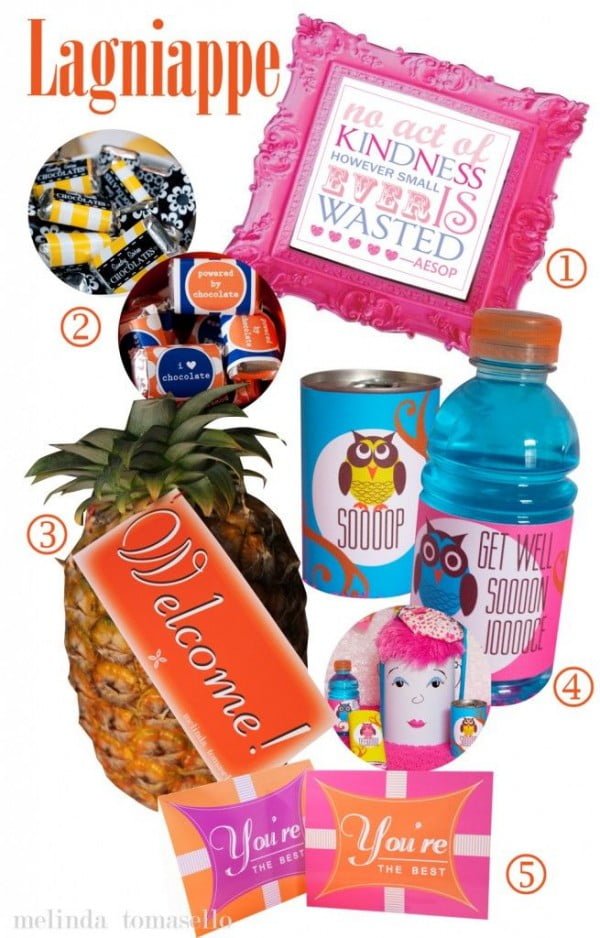 Click HERE —>for Melinda's Lagniappe printables .

I also asked for her to give me a little text to share along with the FREE Printable Thank you Card.…..I wasn't expecting THIS, but it sure made me feel good! …….so here it is.
"I have been so blessed to be surrounded by such an amazing group of talented and supportive people. Recently, I received some wonderful advice from two incredible blogging veterans Kim Demmon from Today's Creative Blog and Amy Locurto from Living Locurto. I consider it my personal boot camp and was honored by the advice that was given to me. They were so helpful!!! This printable was designed with them in mind.

Thank you ladies very much!!!! Hands down "You're the best" !!!!!
No Melinda…….You're the best!
I love sharing talented people with you and their talented work.
I know we all need a Thank you Card from time to time and these are perfect to print out and have on hand for when that moment comes. These would be great for teachers, co-workers or a hostess gift……..and pretty much anyone you're feeling appreciated for.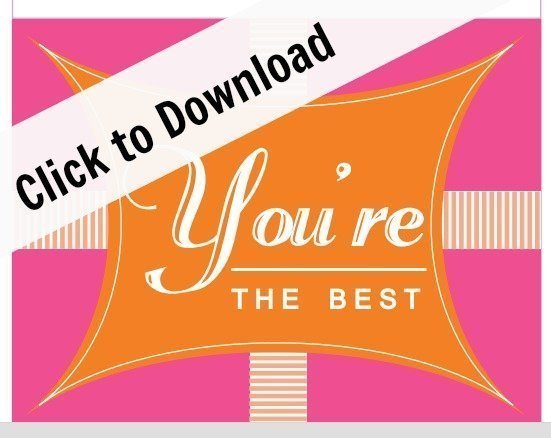 Download Orange/ Hotpink Thank you Card

Download Radiant Orchid/Orange Thank you Card
Who are you thankful for?
For more fun printables, join my Printable Pinterest Board
Follow Kim Demmon (today's creative blog)'s board Printables on Pinterest.