Before we start linking up, I thought you'd enjoy these adorable Printables for Christmas.  They go with all my Homemade Gifts from the Kitchen.  I made Peppermint Body Sugar Scrub, Magic Reindeer Food, BBQ Rub and Irish Cream all for my morning segment on AMNW.  I posted the video to the TCB facebook page.
Christmas Printables
One of the Christmas Printables are left blank.  Perfect to use year round. Just fill in what you need.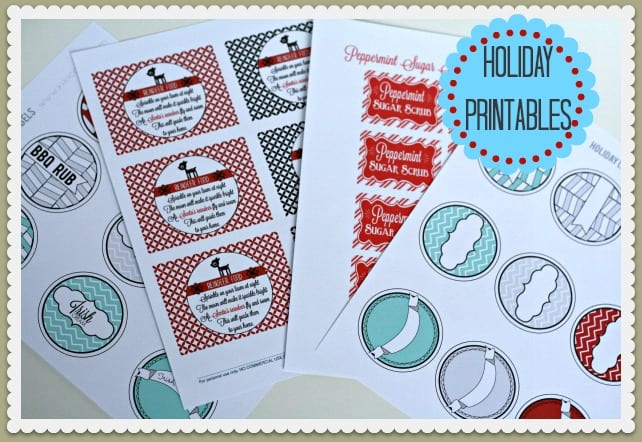 Printables were made by Marlynn from Urban Bliss Media, Kiki & Company and Cindy from Skip to My Lou.
Gifts from the kitchen are all SUPER easy!  (I don't do anything hard)
Time to link  up your latest project!