Sharing these Budget-Friendly Bedroom Decorating Ideas this month for my BHG Challenge is extra fun because I got to create a room makeover for my sisters master bedroom.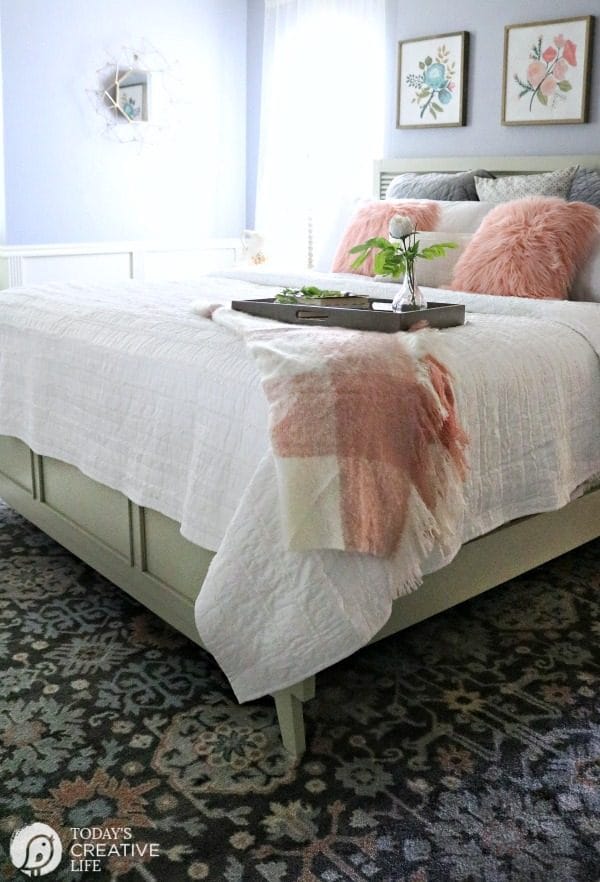 Budget-Friendly Bedroom Decorating Ideas
My assignment this month as one of the Better Homes & Gardens at Walmart influencers was to redecorate or organize a room makeover for someone deserving.
The first person I thought of was my sister.
Here is the before.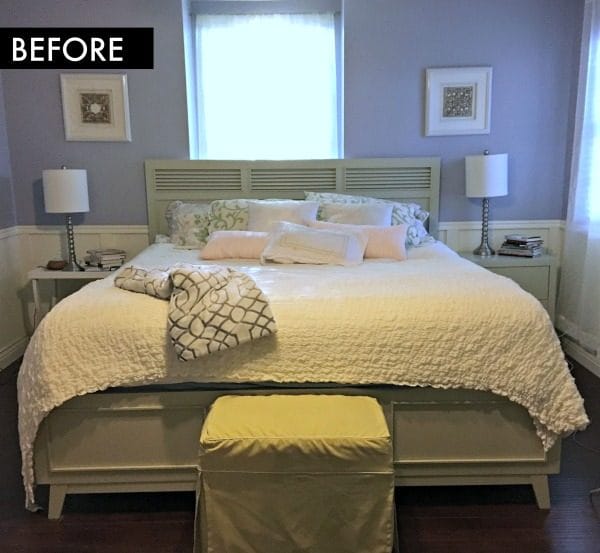 I'm sure you'll agree that the after is much better. We moved the furniture to better suit the space. It not only looks better, it feels better.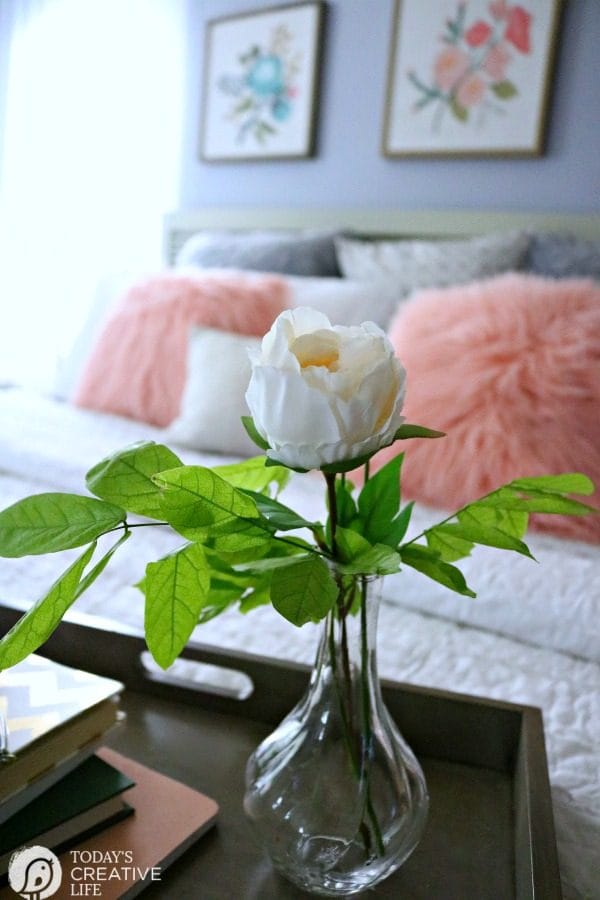 Even though she's in Utah and I'm in Washington, she pretty much has the same decorating eye I do. Working long distance would be easy. Thank goodness for facetime.
I also wanted to give her a fun project to keep her distracted because she and her family had some pretty big life-changing events happening this summer.
Her son, her baby, had just graduated from high school and then was leaving at the end of June for his LDS Mission. He would spend 6 weeks at the training center and even though it's not far from their house, they are not allowed to visit. He would be leaving for Tonga on August 6th for the remaining 2 years of his mission. During this 2 years, they will email back and forth once a week and will only talk via Skype on Christmas and Mother's Day.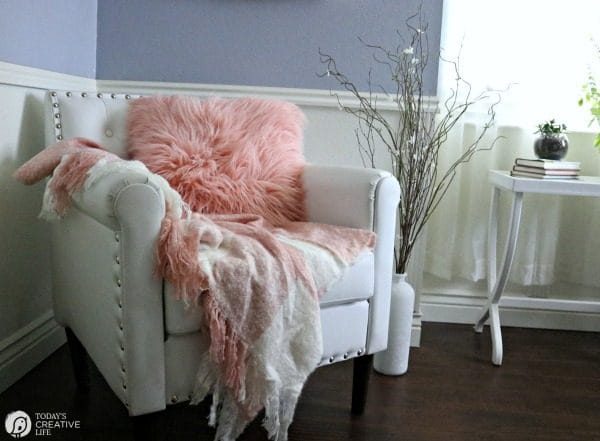 As much as she and her husband are excited for him, it's going to be quite the adjustment. Even though my niece is near, and will be dropping by a lot, they are now empty nesters.
There is nothing better to distract you and make you feel better than having an easy home project resulting in a new comforting bedroom. A place to really relax.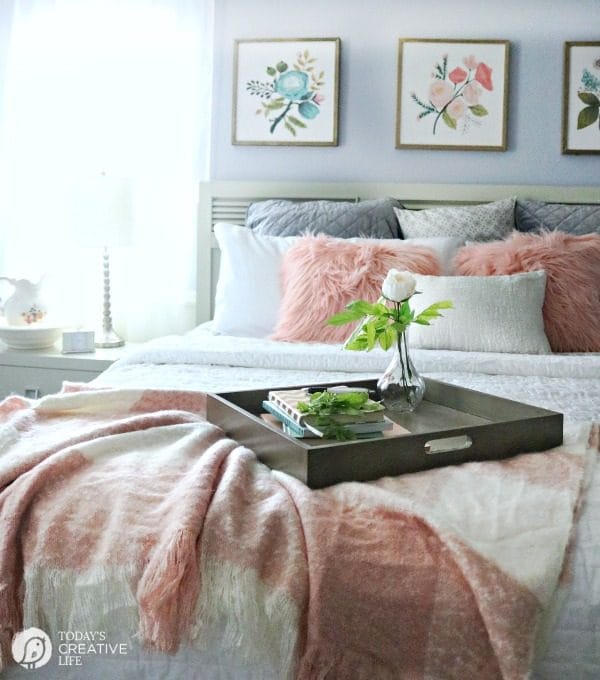 I found all the items from Better Homes & Gardens at Walmart which helped keep me within my budget. I spent less than $400!
Shopping List for Budget-Friendly Bedroom Decorating Ideas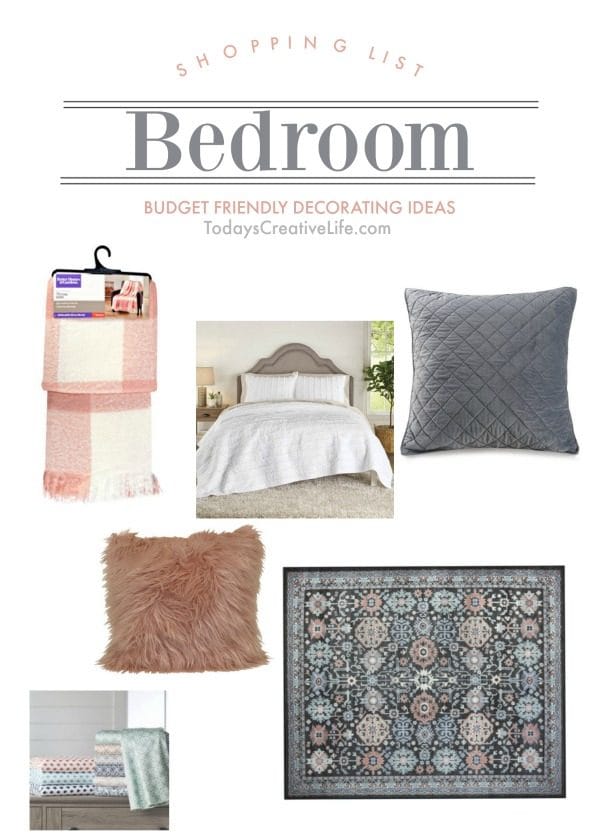 Adelaide Floral Area Rug $23.12 to $159.99 – We first started with the carpet. I originally had this rosy colored one picked out and my sister found this one which matched her bedroom better. It's perfect! It's got the periwinkle that matches her walls, then the pinks and grays for the bedding.
Ruffle Stripe Quilt $10.99 to $48.00 – I knew we wanted white and I love the texture this one has. What I didn't realize is that the shams are separate and it was too late to order them once I found out. We made due!
Faux Mohair Plaid Throw $14.66 – This comes in a variety of colors, but I fell in love with the large buffalo check blush color. It goes perfectly!
Angora Pillow $12.87- This pink fuzzy pillow matched the throw and the carpet. I had to get it!
Velvet Euro Shams $14.84 – These are so soft and add a level of luxury.
King 300 count sheets $51.00 – The grey pattern mixed nicely with all the other items.
Total $314.23 WOW!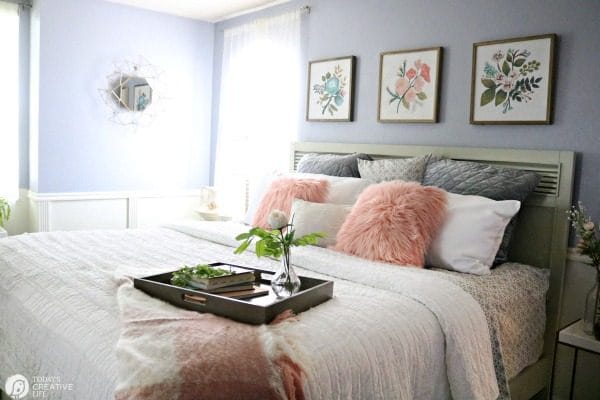 I ordered everything online and had it sent directly to her. Once she had everything, we then started Facetiming and got to work!
My nephew's girlfriends sister (you got that?) is a photographer, so she came over to take all the photos. If you're in the Provo/Orem area, check her out! Haley Dixon Photography.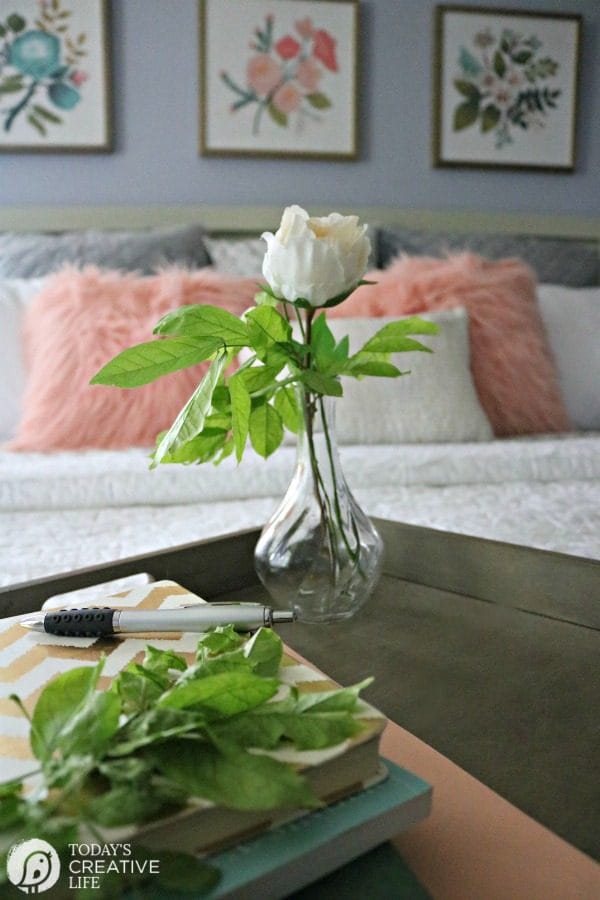 I love how it all turned out! The colors, style, and value are perfect, and my sister and brother in law love it!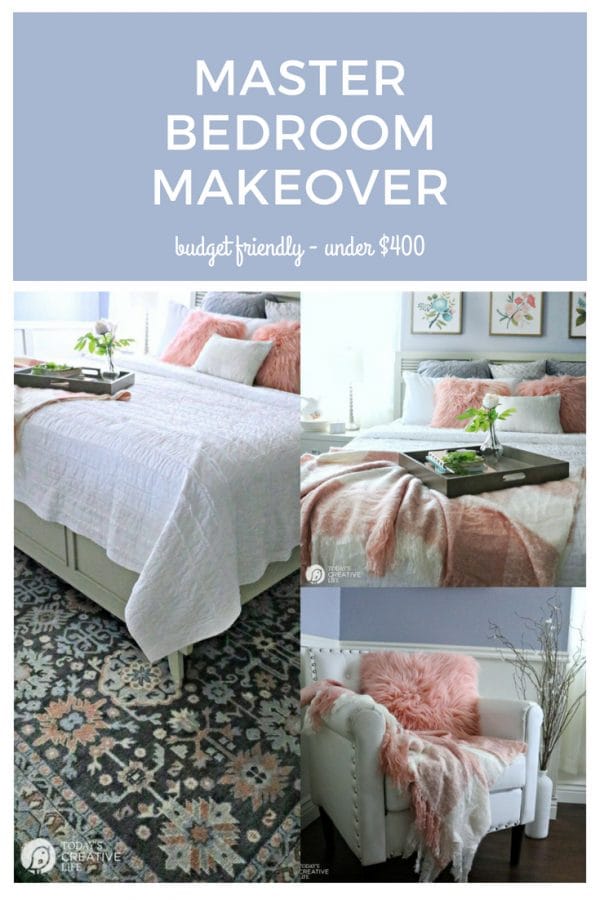 Could you use Budget-Friendly Bedroom Decorating Ideas?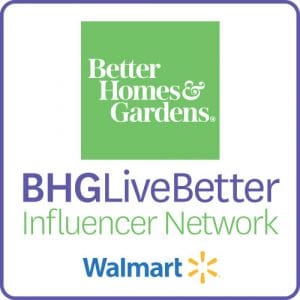 ---
Room Makeover Ideas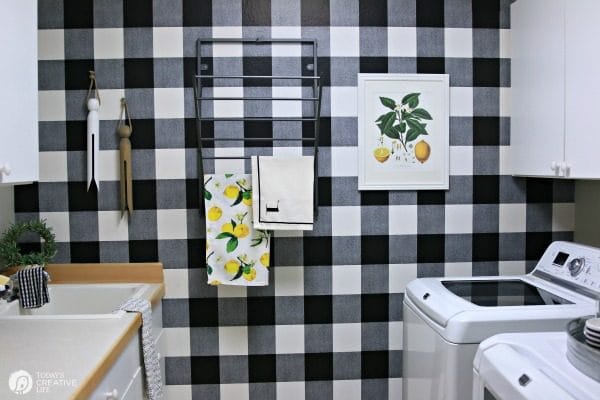 Laundry Room Makeover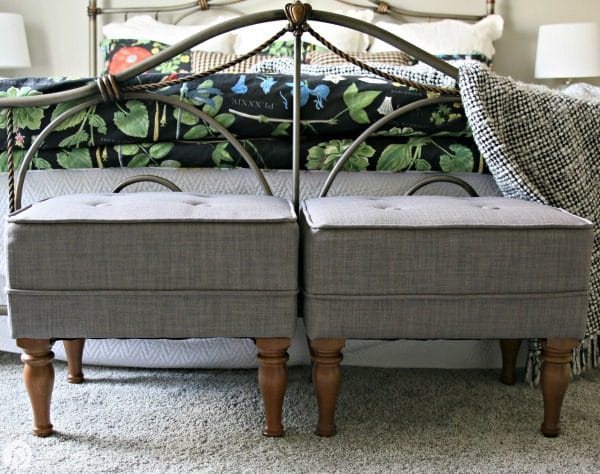 Stylish Bedroom Decorating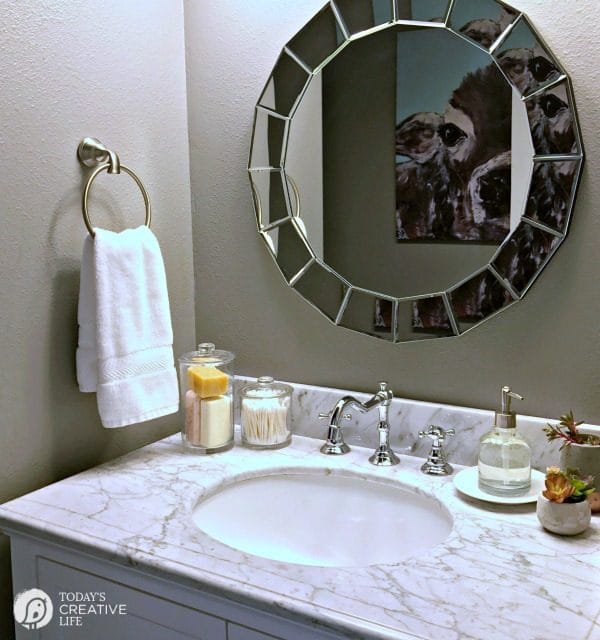 Easy Bathroom Decorating