This salad dressing is a classic! Whether you call it Blue Cheese or Bleu Cheese, there is nothing better than a Chunky Homemade Bleu Cheese Salad Dressing drizzled on a crisp wedge salad with bacon! We also use this on my Avocado Tomato Salad with Bacon and Bleu Cheese. It would also be delicious on my Easy Cobb Salad.
I remember calling it Roquefort when I was a child and would get so confused when asked if bleu cheese was OK.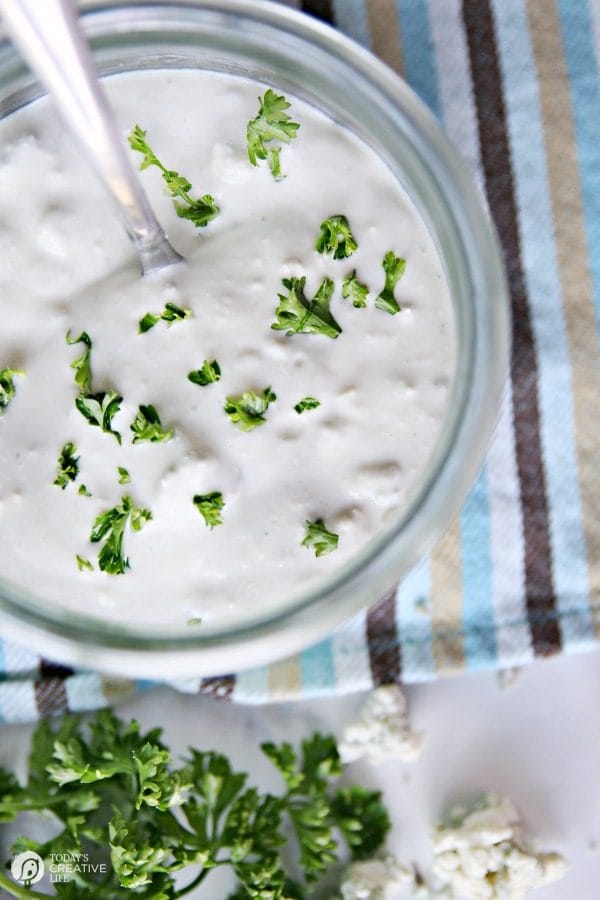 Homemade Bleu Cheese Salad Dressing Recipe
I don't know why I ever buy salad dressings, because making them is SO easy and even more delicious. Especially if you own a magic bullet (referral link).
I literally whipped this up in less than 5 minutes.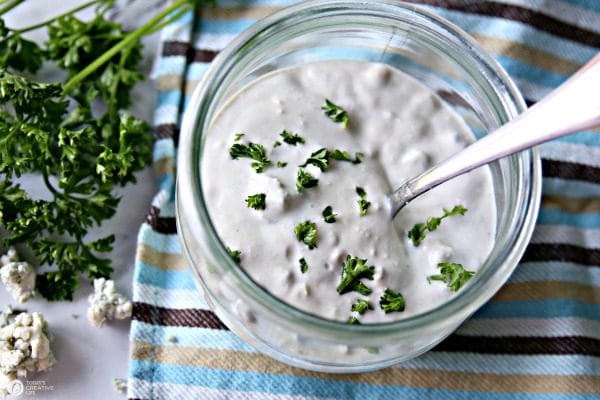 Fresh ingredients and fresh bleu cheese really bring out the flavor.
Did you know you can freeze bleu cheese? You can. My husband had bought one and so did I, we ended up having way more bleu cheese than we could use at the moment, so a friend suggested I freeze the other pack. What a money saver!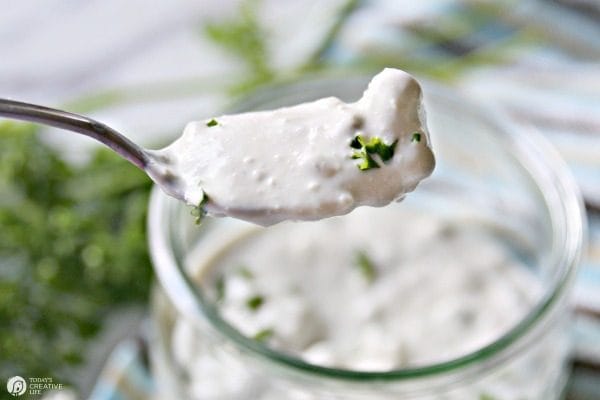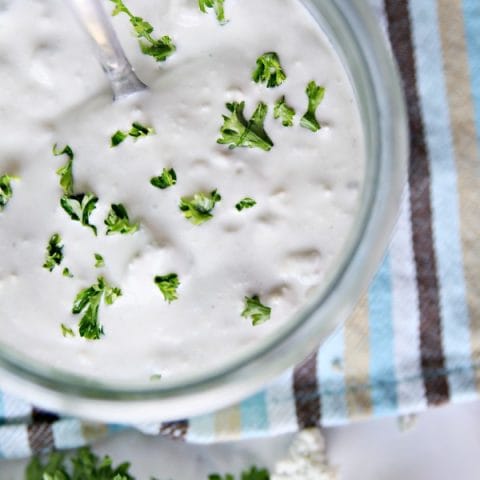 Homemade Bleu Cheese Salad Dressing
Prep Time: 5 minutes
Total Time: 5 minutes
Ingredients
1 cup bleu cheese
1/2 cup sour cream
1/3 cup buttermilk
1 tablespoon white wine vinegar
1 medium clove garlic smashed
3 to 4 dashes of Worcestershire sauce
1 tablespoon fresh chopped parsley
salt and fresh ground pepper
Instructions
Using a blender, puree 1/2 cup bleu cheese, sour cream, buttermilk, vinegar, and garlic.
Pour into a bowl and add the rest of the bleu cheese, Worcestershire sauce, and parsley.
Season to taste with salt and pepper.
Store in an airtight container in the fridge until ready to use.
Notes
Try adding hot sauce for a little kick.
I told you this homemade bleu cheese salad dressing recipe was easy to make!
Move over ranch, this blue cheese dressing is taking over!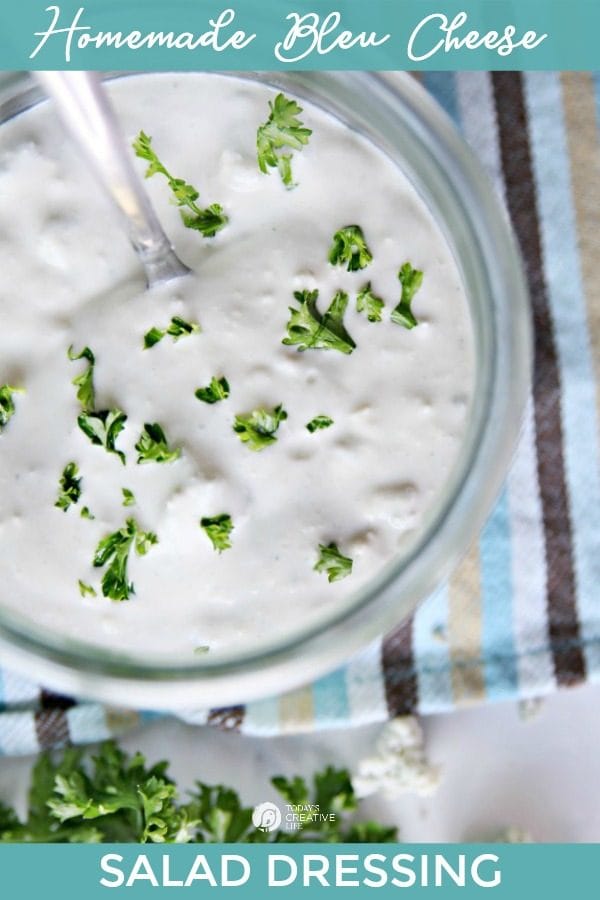 Follow along on
Instagram | Pinterest | Facebook
---
Salad Recipes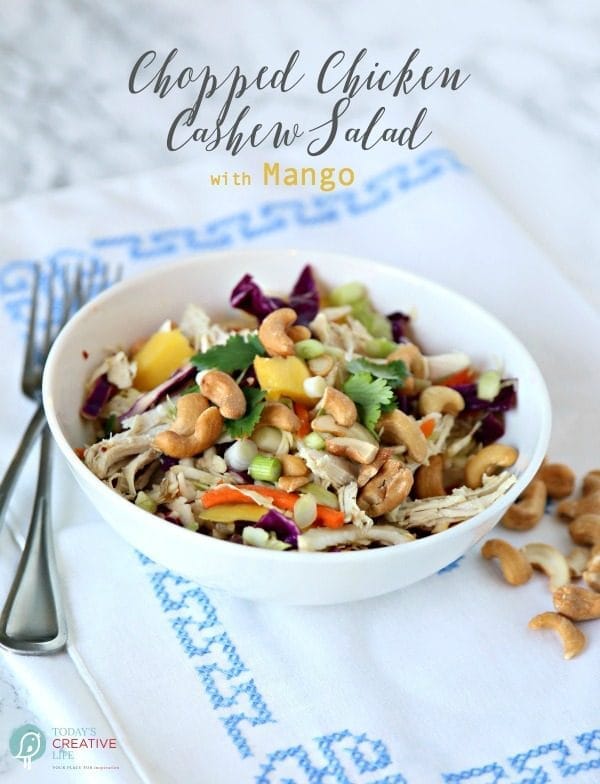 Chicken Mango Salad with Cashews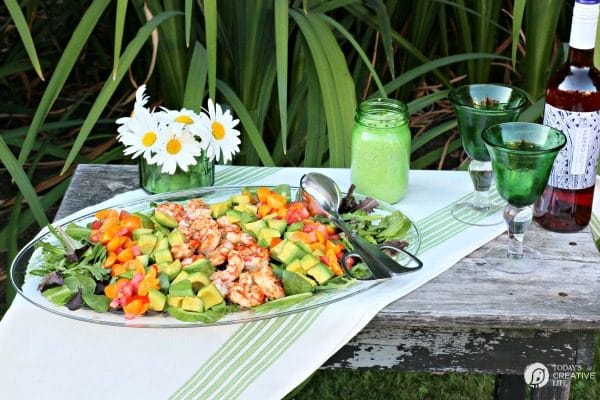 Shrimp Avocado Salad with Creamy Cilantro Dressing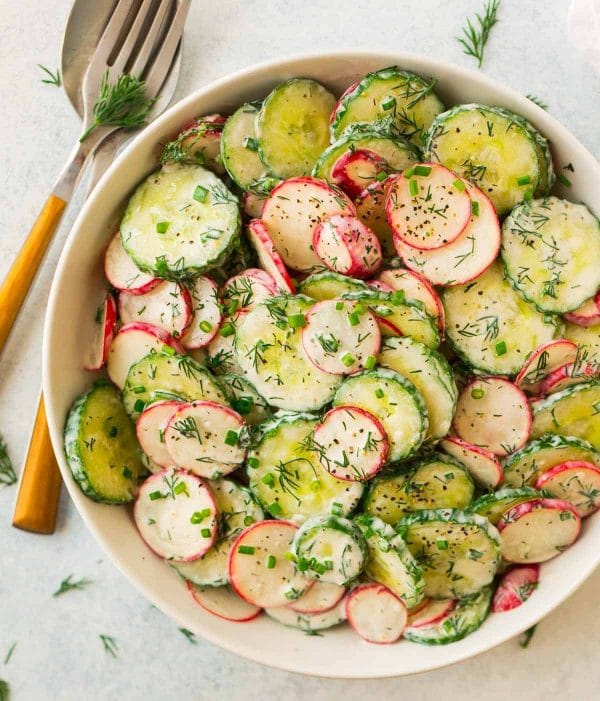 Creamy Cucumber Salad