Everyone can use FREE Printable Birthday Cards probably at least once a month, am I right? Print up a few of these and never be stuck buying a birthday card at the last minute again! If you like these, then you'll probably like these Birthday Card printables with a printable matching envelope liner.
Creative Contributor, Marlynn from Urban Bliss Life has shared so many great printables on Today's Creative Life!
---
If there's one type of stationery I find myself constantly in need of, it's birthday cards. I have a slew of thank you cards, and blank cards, but birthdays seem to sneak up on me. Especially birthdays for my kids' friends.
Printable Birthday Cards Free Download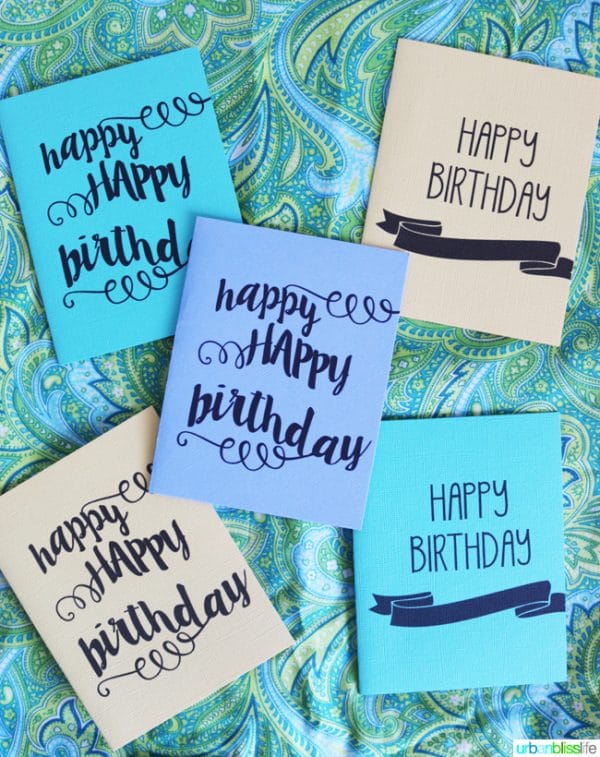 Kids' birthdays seem to pop up out of nowhere sometimes.
Kid: "Mom, I need a card for Jayden's birthday!"

Me: "Sure! When is it?"

Kid: "Today!"
We've had some variance of that conversation too many times to count in my house.
So for the past few years, I've always kept some generic, kid-friendly and adult-friendly blank birthday cards on hand for all of those last-minute birthdays. And, for the not-so-last-minute birthdays too!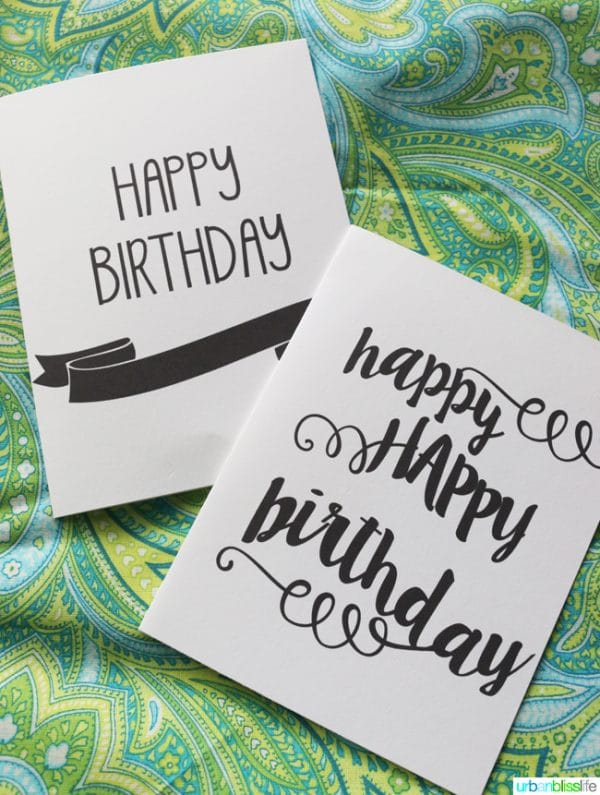 This free printable birthday card contains two different designs.
One is done in a cursive font with swirly designs: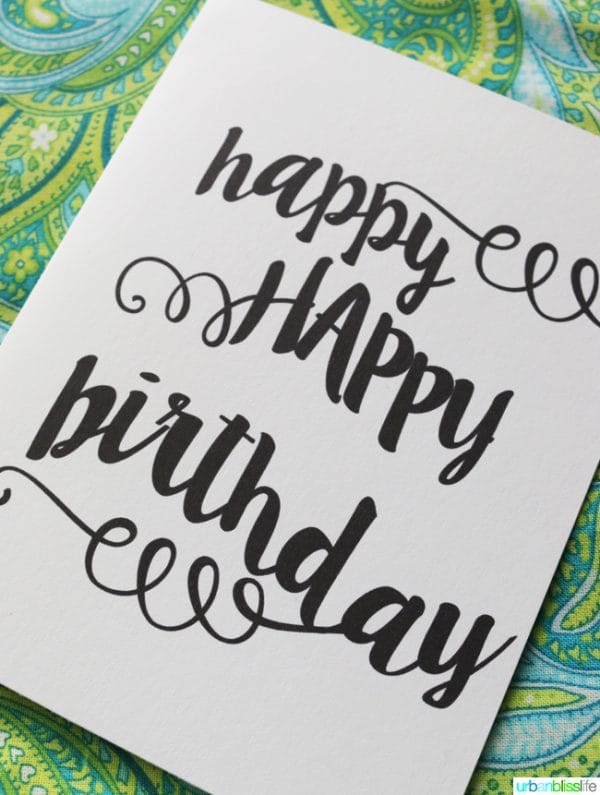 The second has more of a san-serif but still fun font, with a classic birthday banner icon below the greeting: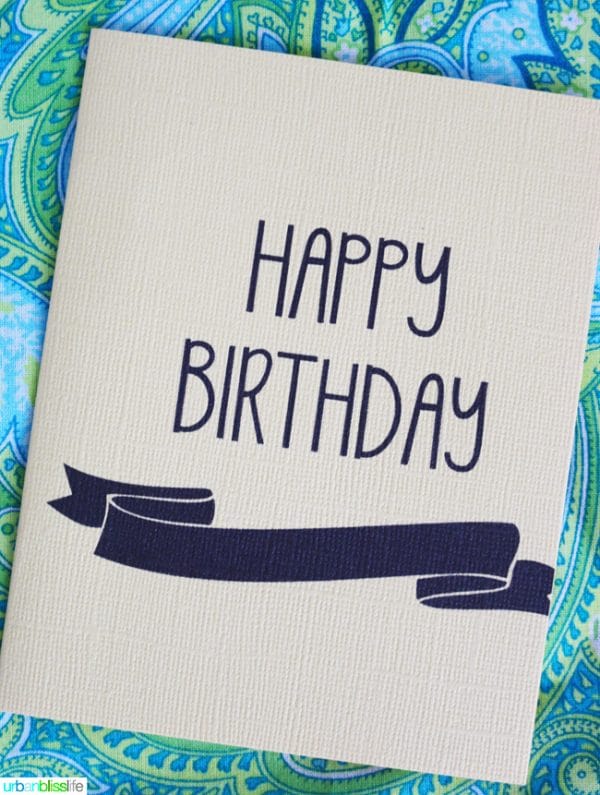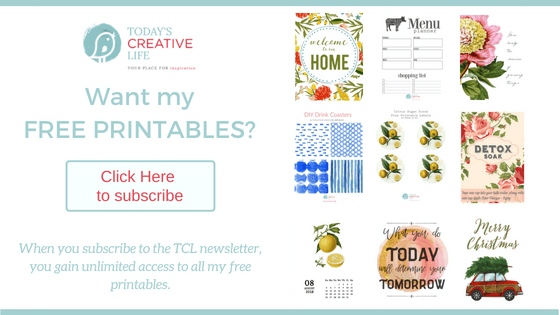 Printable Birthday Cards Supplies
Inkjet Printer – This inexpensive model does a great job. (affiliate link)
Paper – you may want a thicker printer paper, photo paper, or colored cardstock.
Simply download the PDF, open it up using Adobe Acrobat (you can download it for free), and print onto the paper of your choosing.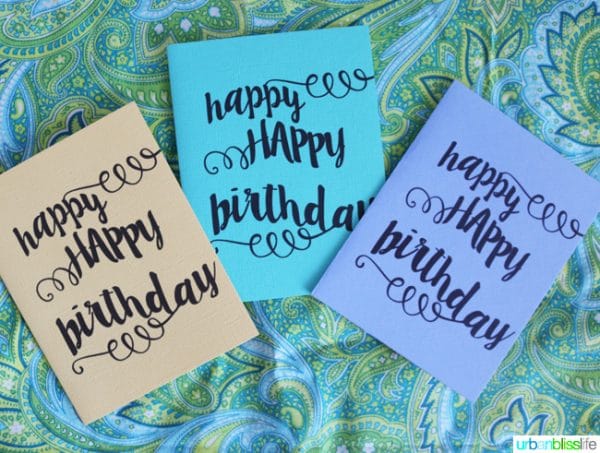 I like printing these cards in different colors for different seasons throughout the year.
For instance, I print these cards on thick cardstock in the bright yellow, blues, and mint greens you see above for spring and summer birthdays. They're bright and cheerful, perfect for spring and summer! In the fall, I like to print these cards onto orange, red, and yellow cardstock.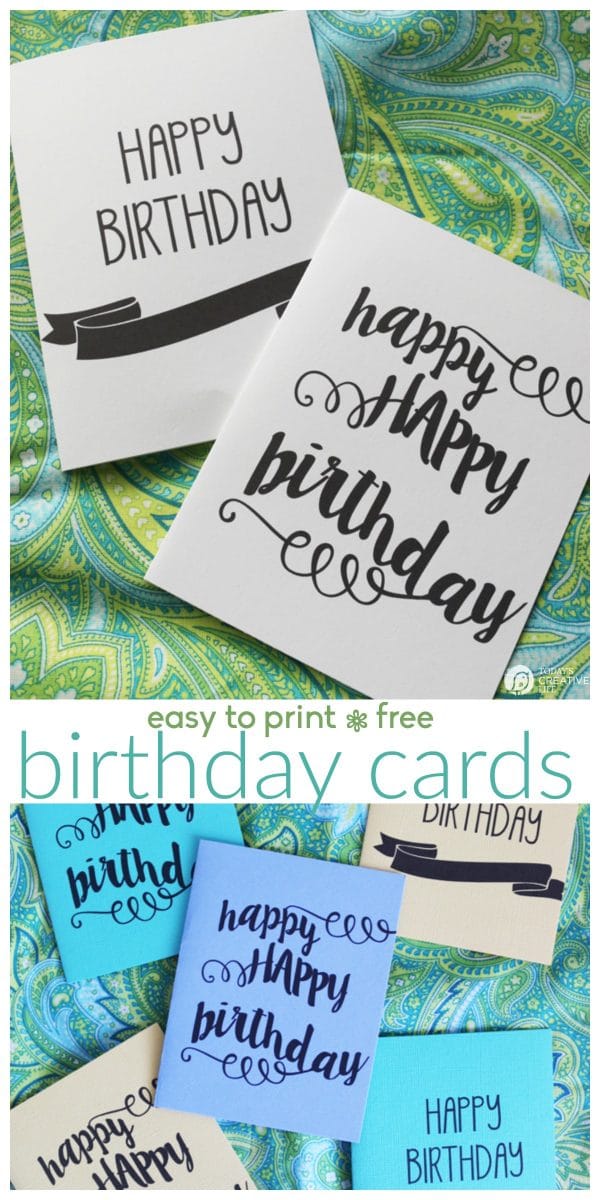 With these free printable birthday cards, you're all set and ready for upcoming birthdays!
DOWNLOAD your FREE BIRTHDAY CARD HERE
Printable Card Ideas
Find more free printable thank you cards, birthday cards, mothers day cards, and more.
Follow along on