Free printable birthday cards with envelope liner make it handy when you need a birthday card fast! Print-at-home cards are economical and easy. You'll find all free printables in The Printable Vault. Subscribe here for free access.
I don't know about you, but we have about 10 birthdays to keep track of in the month of August, including my husband's. These Printable Birthday Cards come in handy and with cute envelope liners! I love love love printable note cards, printable thank you notes or printable lunch box notes. Free printable birthday cards just make life so much easier, don't you think?
Printable Birthday Cards with Envelope Liner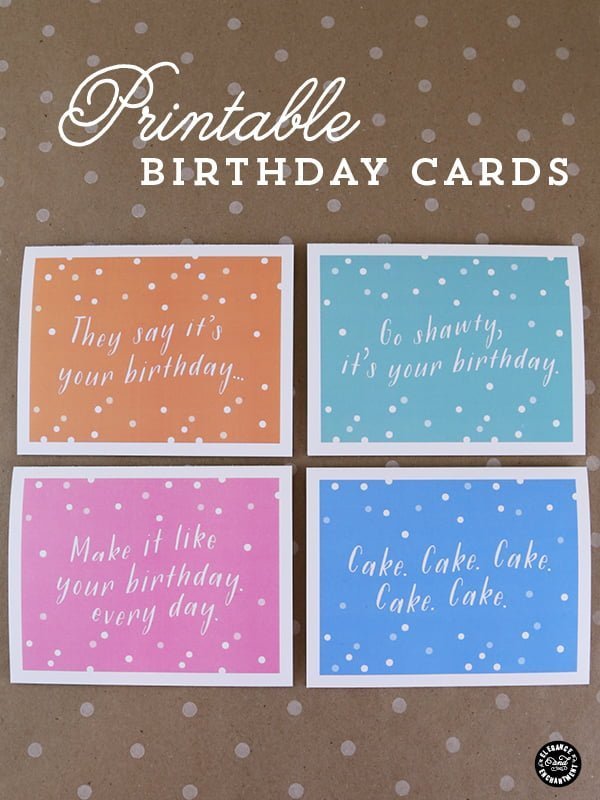 Printable contributor, Michelle from Elegance and Enchantment makes the cutest printables. Download the pink and blue below and head to her site to download the other two colors. She has so many useful printables on her site, especially for weddings!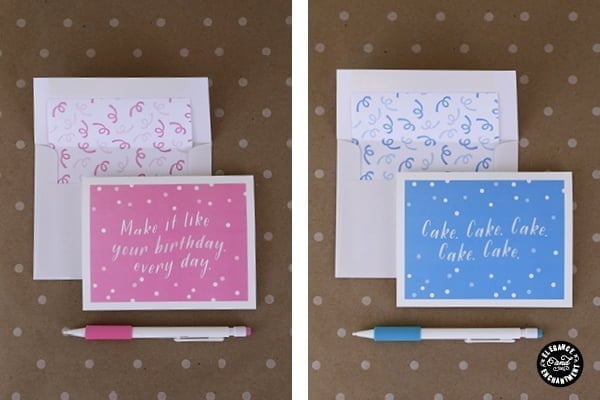 Not only are those cards so cute and useful, but look at the envelope liner! It's the little touches that make a difference!
Printable Birthday Cards
Printable cards for men, women or children! There is something for anyone on your list.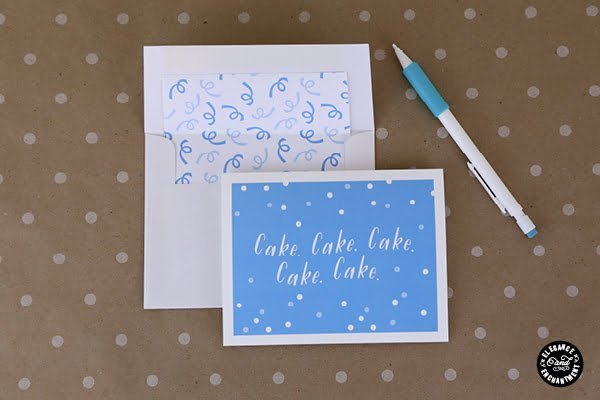 Simple sayings keep them gender neutral or make it easy to match any birthday theme and color.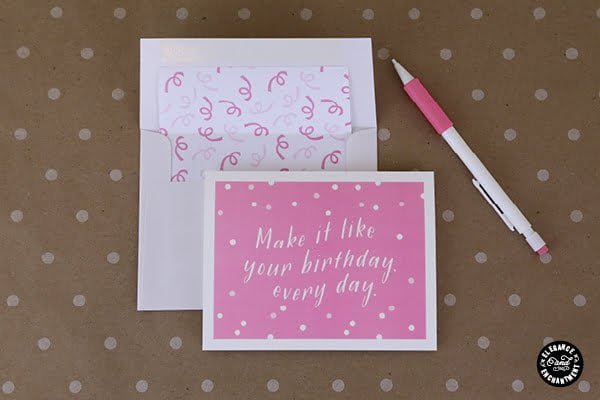 I should print off a few of these, assemble the envelopes and have them on hand for those last minute occasions.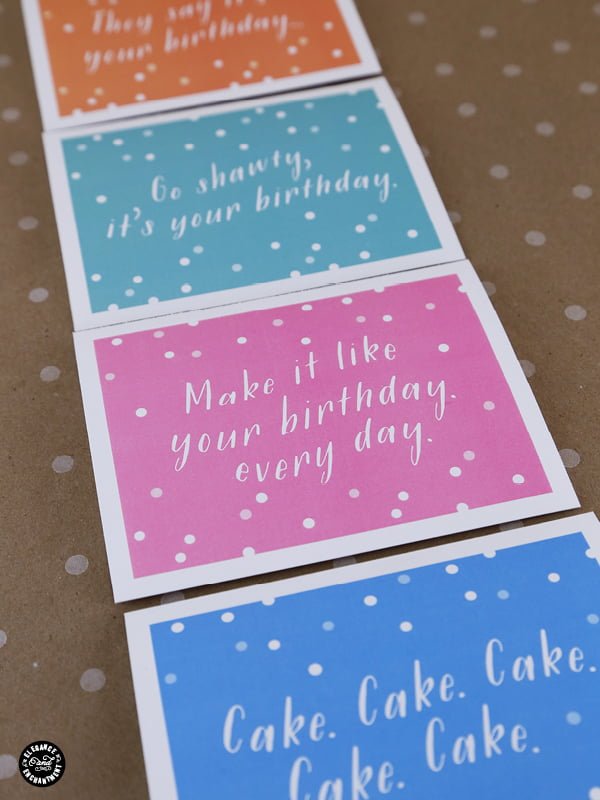 Download pink and blue from me (below) and download the coral and turquoise from Elegance and Enchantment.
How to Print Birthday Cards
You'll find all free printables in the printable vault. TCL subscribers have free access. Once there, enter your password.
Printable Supplies Needed: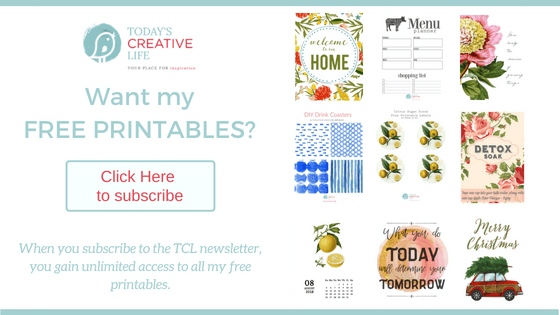 Once you download the free printable birthday cards, open the file on your device.
Load your printer with your paper.
Trim both the cards and liners.
Fold the cards
Apply adhesive to the back of the liners and slide into place.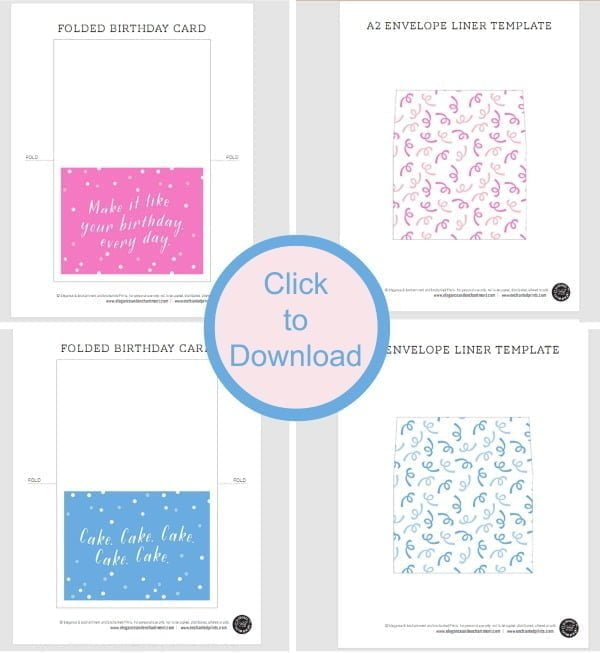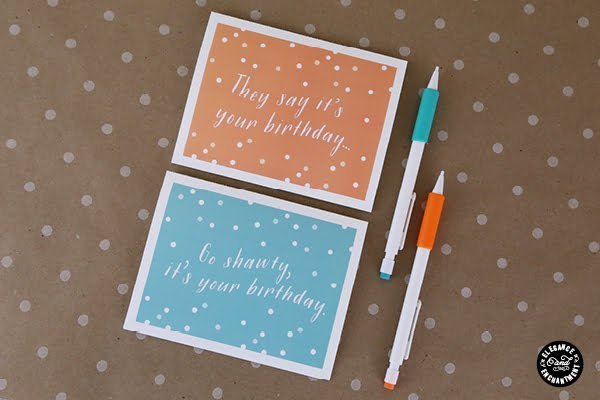 Printable Happy Birthday Cards
Printable Birthday Cards in 4 colors, with different birthday wishes. Print all varieties and make them up before you need them. You'll be happy you did.

Printable Card Ideas
Find more free printable thank you cards, birthday cards, mothers day cards, and more.