Create easy NYE holiday decor with this Free Printable New Years Eve Banner – updated for the current year.
Decorating for New Year's Eve is usually very minimal for me, but I do love to ring in the new year with a free printable New Years Eve Banner for one of my wreaths. I use the same printable garland and just update the date. 2020 is printed and ready to go!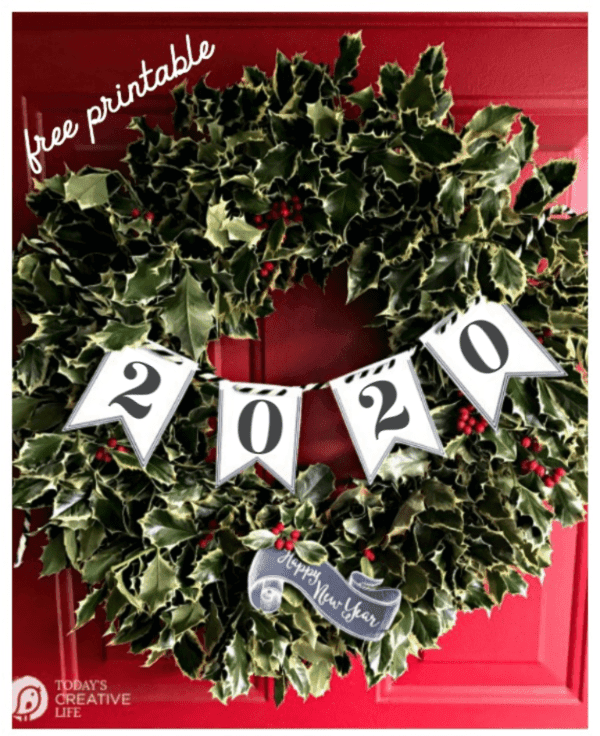 Why invent the wheel, right?
Printable New Years Eve Banner 2020
We usually never have plans on NYE and I prefer it that way. I'll be lucky to still be awake at midnight… and again, I prefer it this way.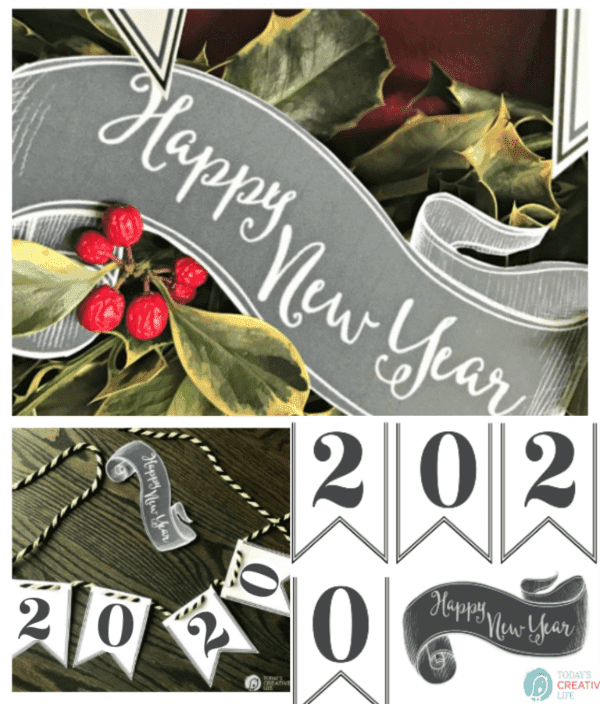 A few years ago, we thought we'd be social and invite a few local friends over for a game night. It was so much fun, but we were all yawning by 10 pm, but of course, we all felt obligated to stay up til midnight!
We played PIT which is a great game for a group. It can get loud and the hustle is real. We had planned to play Left Center Right, but never got around to it. It's another great game!
How to Print your New Years Even 2019 Banner
Supplies Needed:
Download your New Years Eve Banner in the Printable Vault. You'll need to be a subscriber to the TCL email list.
Print on paper heavier than regular printer paper. I have linked the type I use above.
Trim each banner piece.
Punch 2 holes. One on each top corner.
Thread the twine through and hang.
Print your Printable New Years Eve Banner for 2020 now, so you're ready and ahead of the game!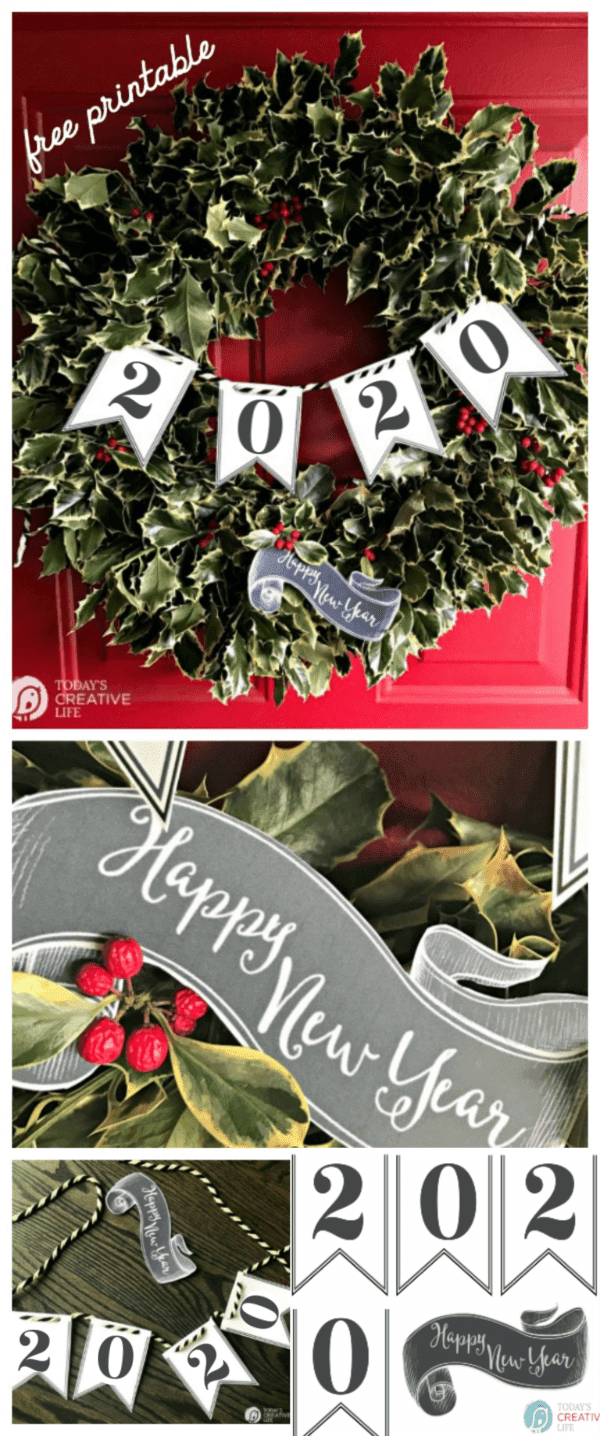 DIY New Year's Eve Ideas
Easy to make DIY New Years' Eve Decorating Ideas.