We've got the creeping crud in this house, so it's been ALL about soups this week. Besides my own, I've been searching for soup recipes to try. Nothing better than a comforting bowl of soup in the winter unless it's a comforting bowl of soup in the winter when you have a cold. Am I right?
Soup Recipes
Easy Chicken with Wild Rice Soup | Yesterday I made this soup.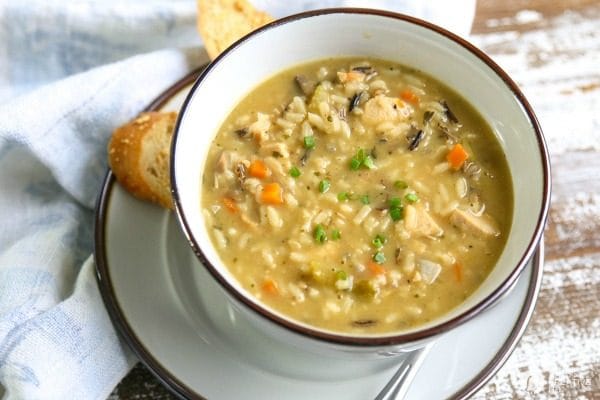 It is one of the fastest soups to make. This time it turned out a bit more chunky since I asked my husband to chop up the celery, carrots and onions while I went to shower. I forget that he doesn't really cook and that I should have told him EXACTLY how many to chop. I had about 6 cups of veggies cut up, so I just threw them in. It was still delicious…….just more hearty.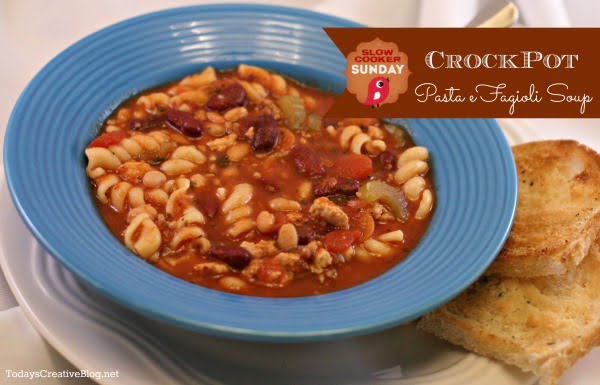 CrockPot Pasta Fagioli | This is one of my all time favorites. I'm thinking about making it this weekend since we have a soccer tournament and it can be thrown in the crockpot. Add a salad and crusty bread…….heaven.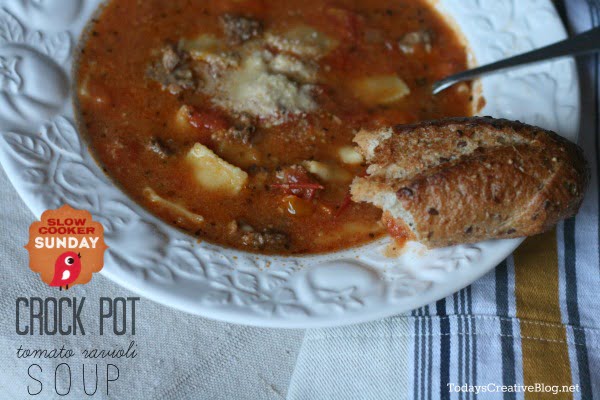 CrockPot Tomato Ravioli Soup | Oh THIS is a delicious soup! Especially when you can use garden fresh tomatoes! Holy Cow! Maybe this one is my favorite.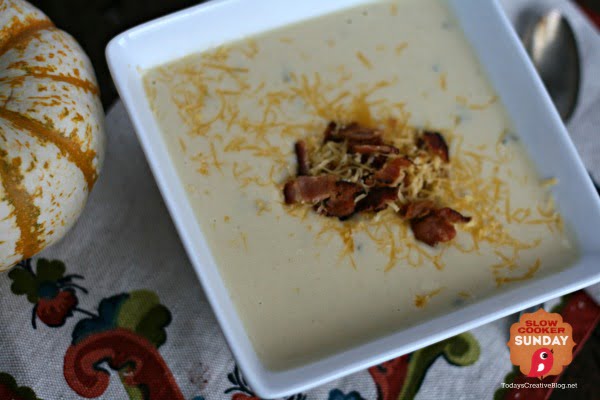 CrockPot Baked Potato Soup | Mmmm, sometimes a hearty potato soup is exactly what the doctor ordered. I'm still confused as to why it's called "baked" potato soup since you don't really bake the potatoes first.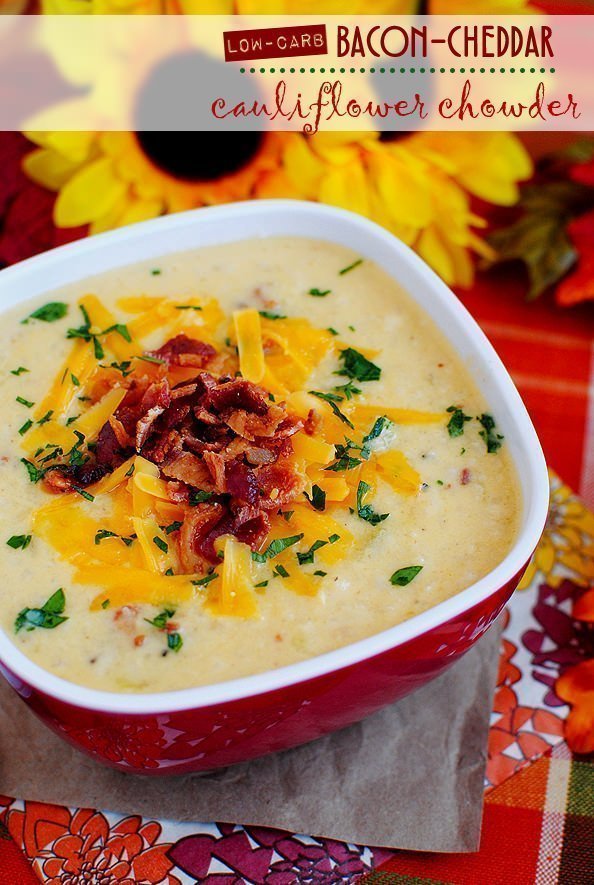 Bacon Cheddar Cauliflower Low Carb Soup | While searching this week, I came across this delicious looking soup from Iowa Girl Eats. I can't wait to try it!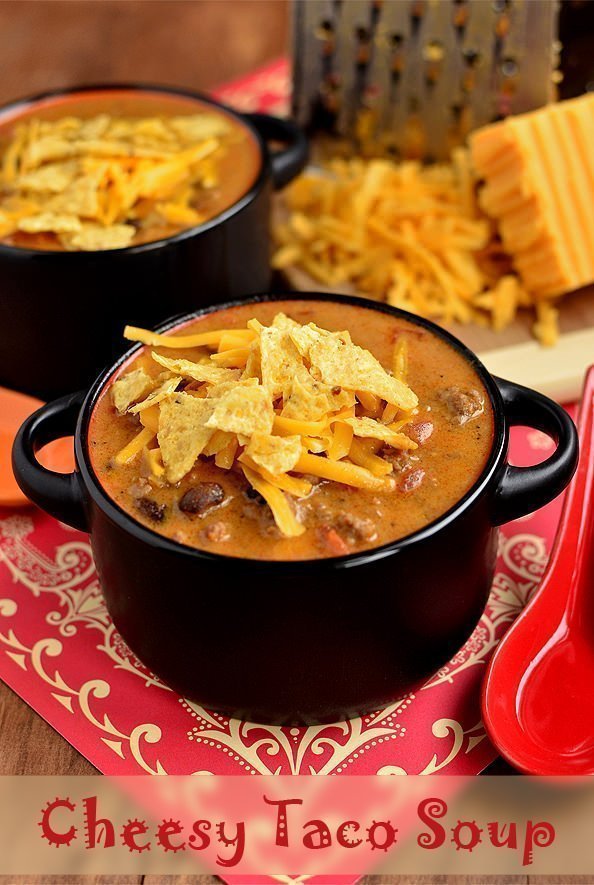 Cheesy Taco Soup | Another delicious looking soup from Iowa Girl Eats. This one look perfect to tuck away for super bowl!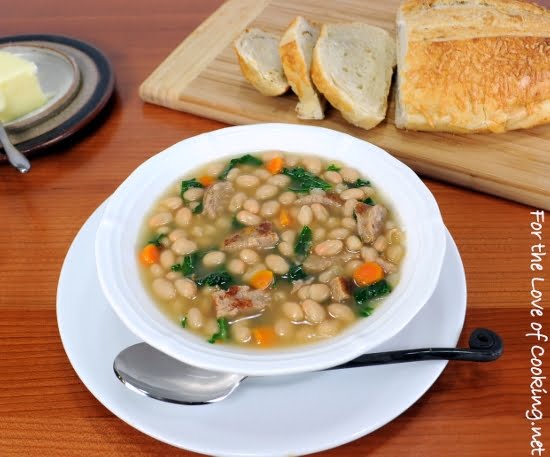 White Bean Turkey and Kale | This would be one way to get more Kale in your diet. I just make a delicious white bean soup last week…….soaked my own beans and everything. Then I forgot to take a photo to share it here. Next time, I promise. In the mean time, check this recipe out.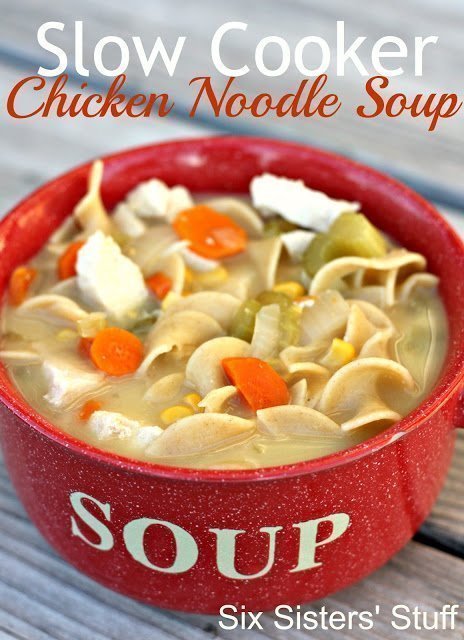 Slow Cooker Chicken Noodle | Another easy and delicious soup, perfect for a cold!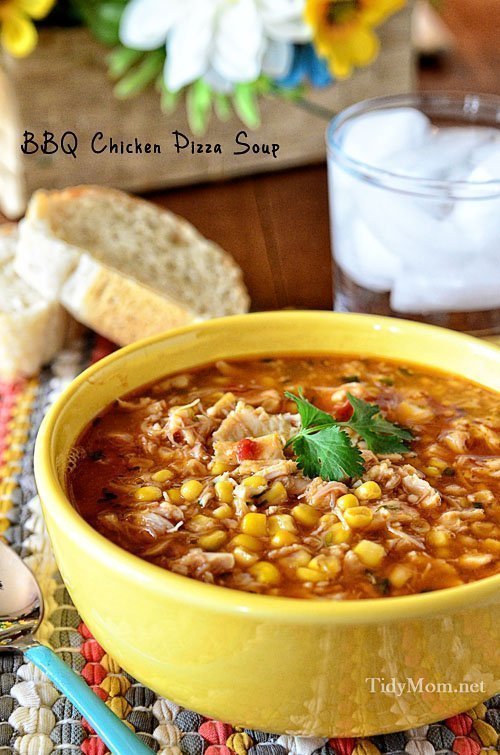 BBQ Chicken Pizza Soup | Now we're talkin! This is making my mouth water just thinking about it! Cheryl always has the best recipes.
Do you have a soup recipe I need to try? Tell me about it!
You'll find more yummy recipes on my Favorite Recipes Pinterest Board.
Follow Kim Demmon (today's creative blog)'s board Favorite Recipes on Pinterest.