You're going to love these Spring Sticker Printables from UrbanBlissLife, one of my creative contributors! The possibilities on how you can use them are endless! Check out all of Marlynn's ideas here on Today's Creative Life.
When I was younger, I would write letters and send cards to friends and family regularly. I loved writing letters, and I loved receiving them.
Spring Sticker Printables

Nowadays, being inundated by emails, texts, Facebook messages, and on and on, it's even more special when something personal arrives in the old school mailbox. That's why I love to still send handwritten notes and cards, and even, sometimes, to send actual letters (gasp!).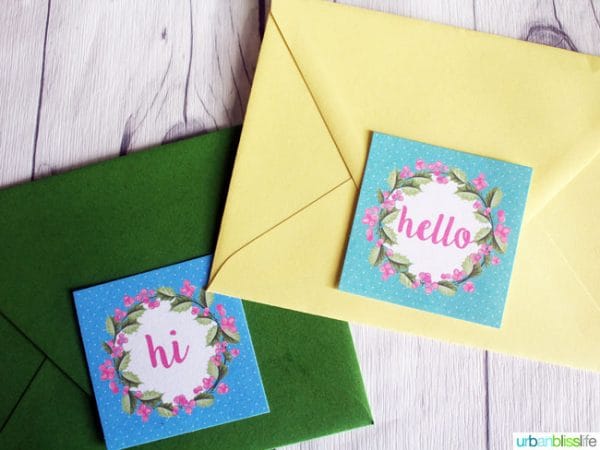 To help further bring on the excitement that comes with receiving a personal note in the mail, I've designed these little stickers to add extra spring cheer to your cards, invitations, and notes.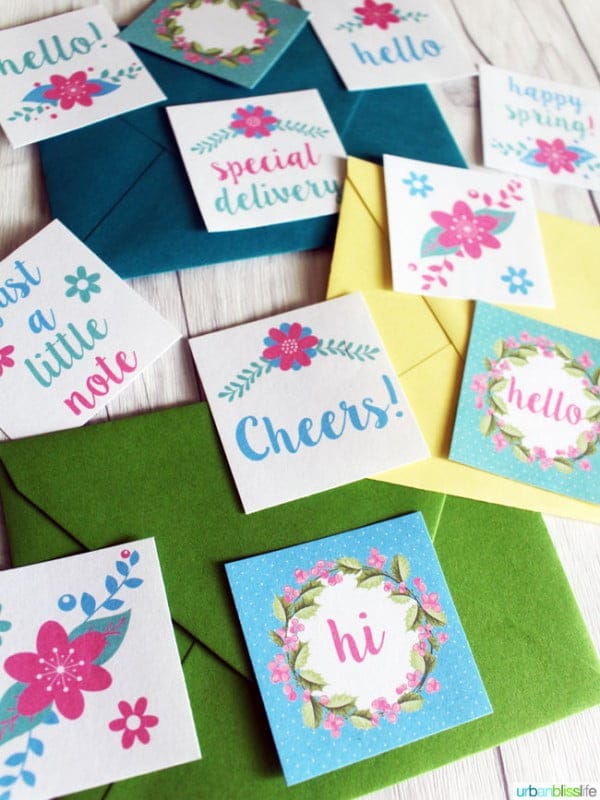 Each printable download includes one 8.5″ x 11″ sheet with 12 different designs. They are bright and full of spring greens, light blues, and pinks. I also left two of the flower wreath designs without any text printed on them so that you could use those to write your own special notes!
The square stickers are approximately 2″ x 2″ and are perfect to use to seal almost any envelope size.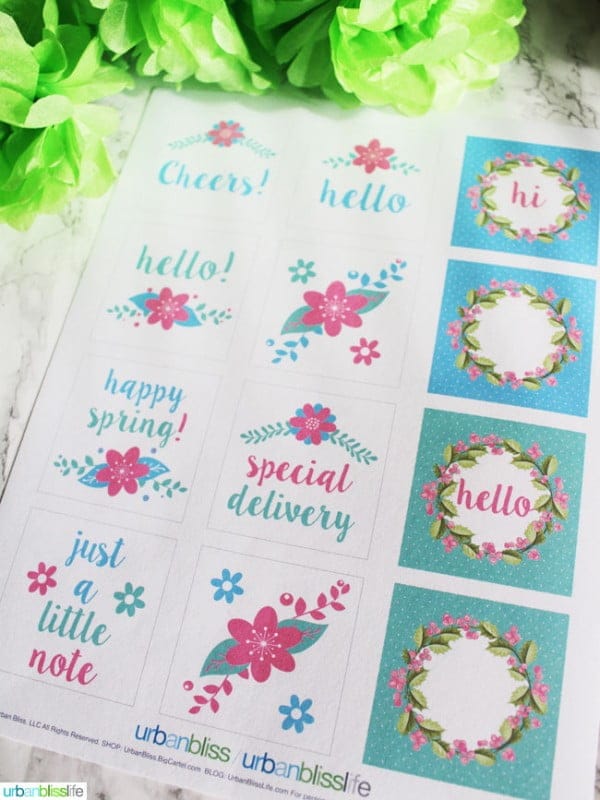 Instructions:
Download the spring sticker printables here.
Save the PDF file to your desktop, and open it up in Adobe Acrobat.
Print out onto full label sheets.
Cut out the squares inside the lines and remove backing to stick to cards, envelopes, planners…whatever your heart desires!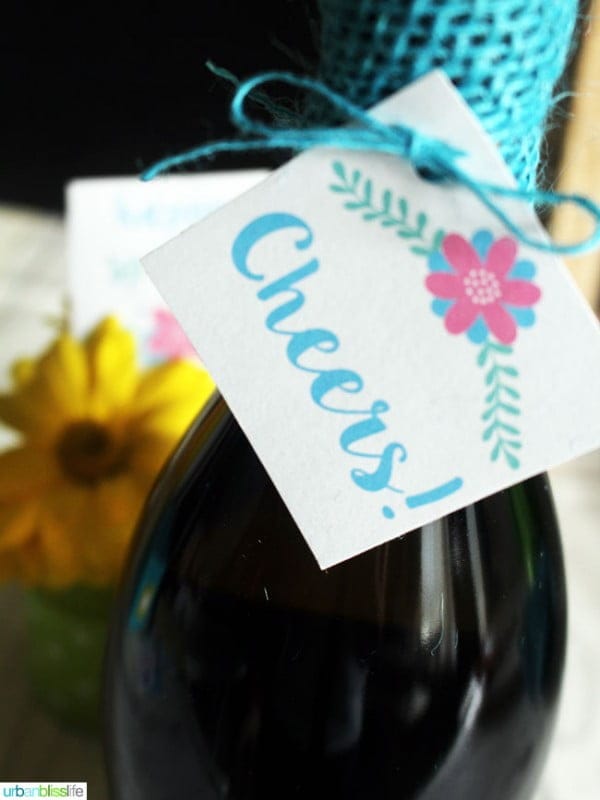 You can also print these out onto regular white cardstock and use as gift tags! You can write a short personal note and sign the back of each card.
I've used them to adorn hostess wine bottles, tins of homemade cookies, and even little flower deliveries.
Do you still send handwritten cards, notes, and/or letters? Do you enjoy receiving personal handwritten notes in the mail? Feel free to share this post with your friends and family who would also use them! It certainly can't hurt to have more personal, handwritten notes of kindness and love sent out into the world, right?
Click here to download these free printable Spring Stickers.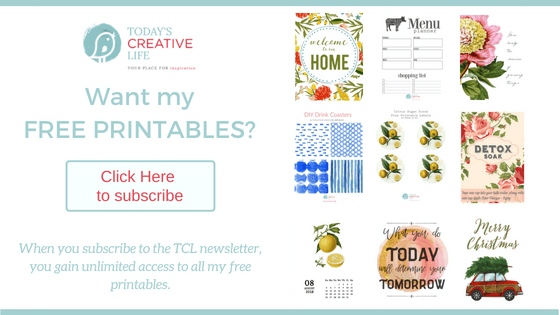 ---
See more great printables.