I'm all about DIY Creative Halloween Decorations. Making your own Halloween Wreath or halloween decor is a great way to create a custom look for your door. The Halloween wreath I made from a ceiling medallion a couple of years ago is still one of my favorites! Creative Contributor, Iris, is sharing this fun wreath. It will get you motivated to make your own DIY Creative Halloween Decorations. See her first post on how to make a designer mug and don't forget to check her amazing site full of jaw dropping ideas. 
---
DIY Creative Halloween Decorations – Halloween Wreath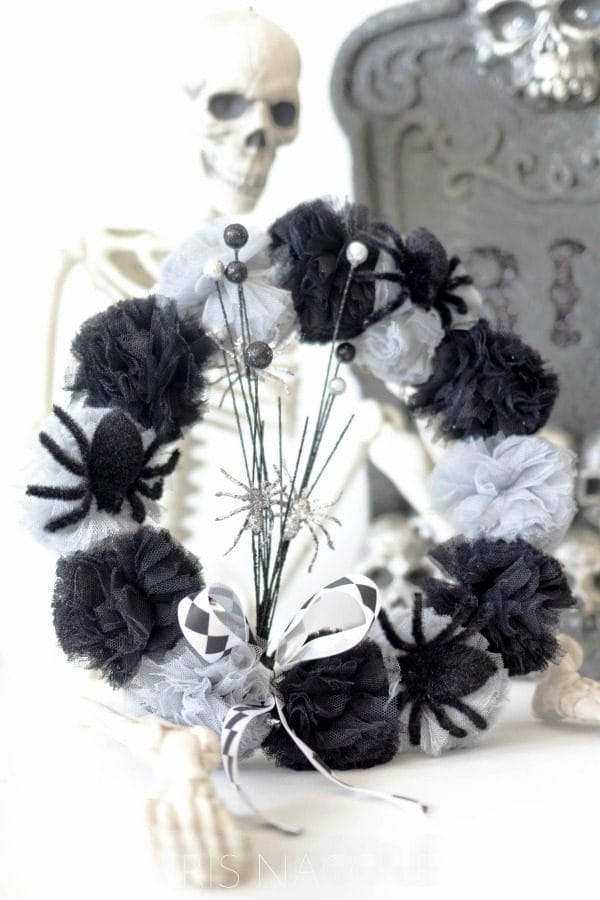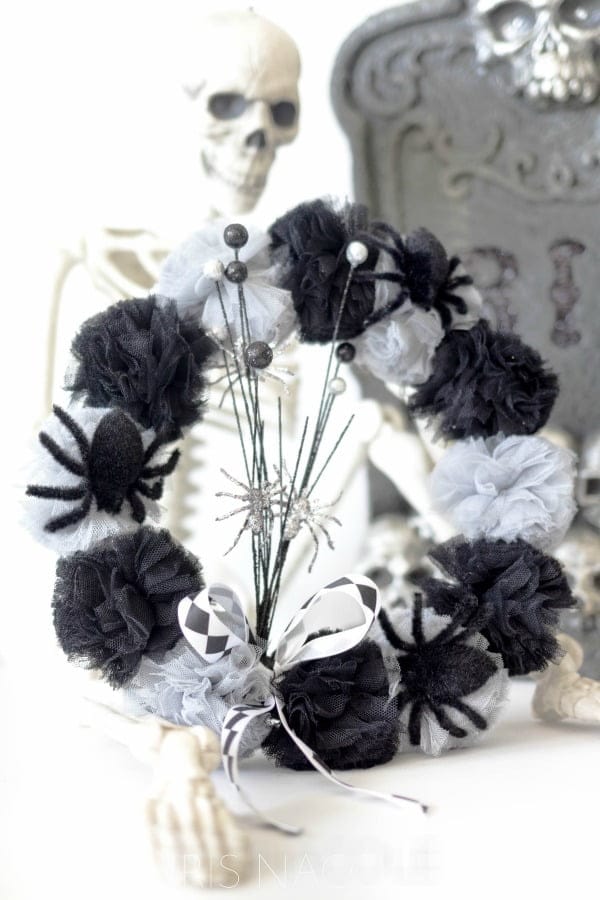 Hey there! It's Iris again, from the blog Iris Nacole! I'm back here at Today's Creative Life to share a quick and easy Halloween craft with y'all. Honestly, it wasn't easy to pin down just one idea, but when it came down to it I really wanted to give you a glimpse at who I am as a crafter. You see, the Cricut machine is new to me, so even though I managed to come up with a pretty nice craft using it last time, I'm still figuring it out. The exciting thing about that is that I'm figuring out that the crafting possibilities with the Cricut are endless, so I bet you'll see more from me using that as a tool, in the future! This time though, I figured I should share a different craft with endless possibilities too!    
Wreath making has been something I've been doing for years. I think I made my first wreath back when I was around seven years old, when my grandma came to visit, toting all her crafting supplies with her. We had so much fun during that visit, and I think that's when the "crafting bug" bit me.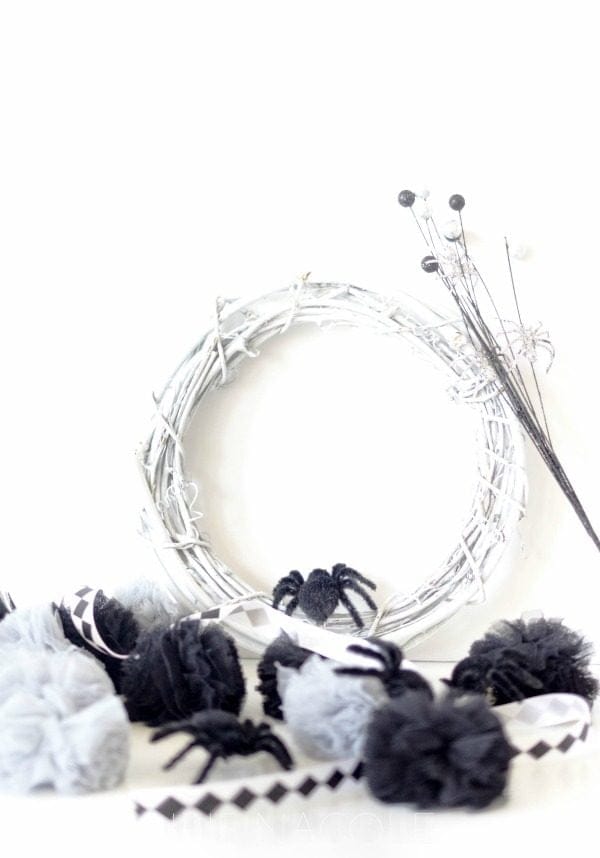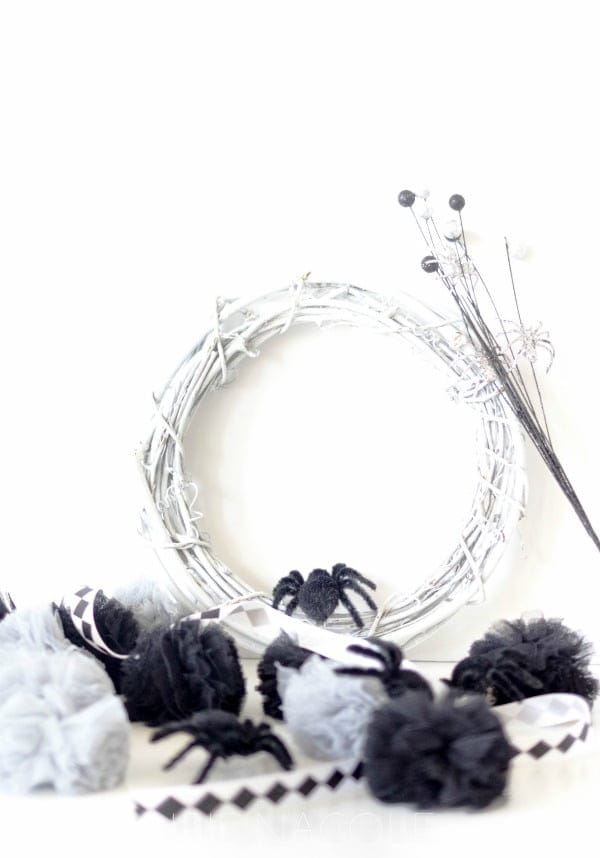 For this craft you'll need the following supplies:
Grapevine Wreath (8″)
White Paint to paint your wreath, only if you don't already have a white grapevine wreath.
Black and Gray Tulle Pom-poms, or a roll of two of tulle to make your own if you can't find any pre-made.
Ribbon
Decorative Spiders
Halloween Spray
Hot Glue Gun and Glue Sticks
Once your wreath is prepped (painted white), use a hot glue gun to attach your pom-poms to the wreath. Alternate the colors as you go.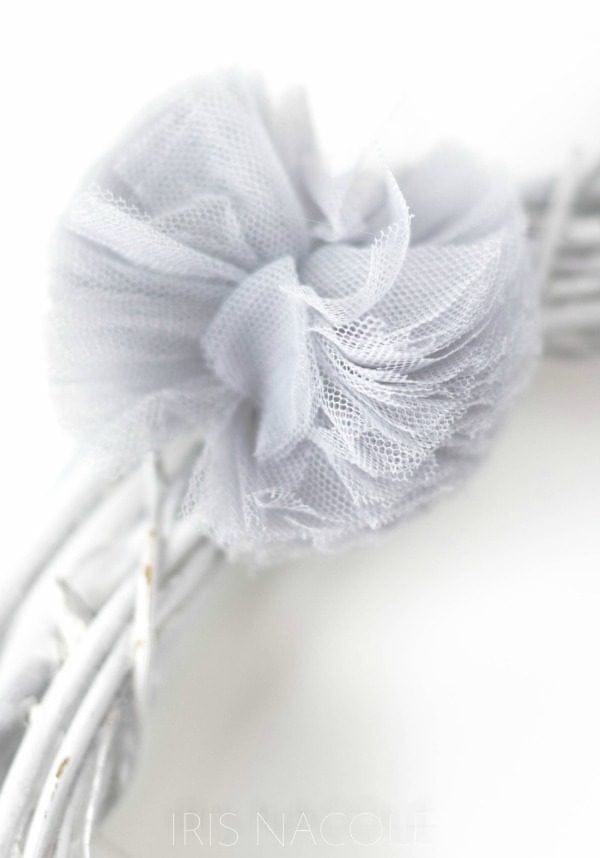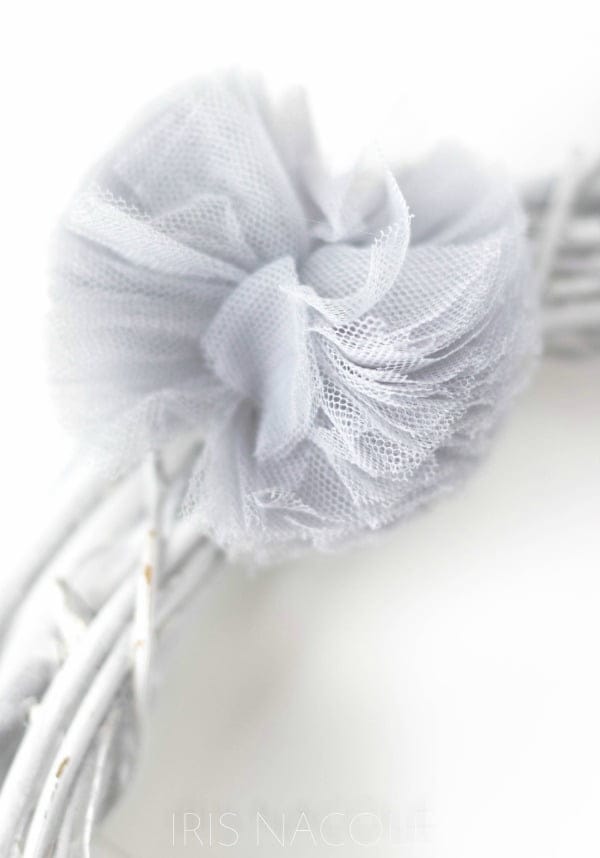 Next take your spiders and attach them to the pom-poms. Since the wreath is small, and the size of my spiders in comparison were large, I only placed three spiders throughout. Also, my spiders had clips on them, that I used to attach them to the pom-pom's with, but don't be afraid to glue yours if needed. Just lay them out and approve your placement first.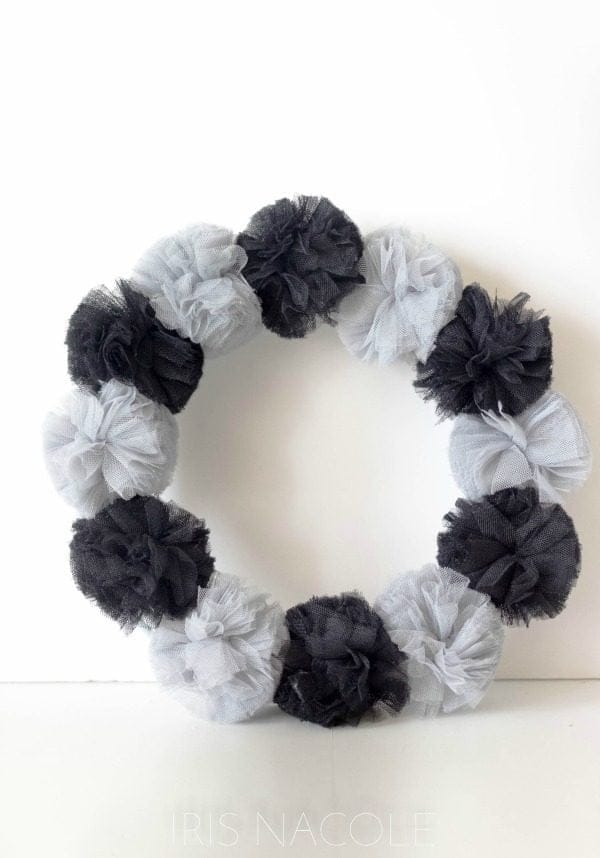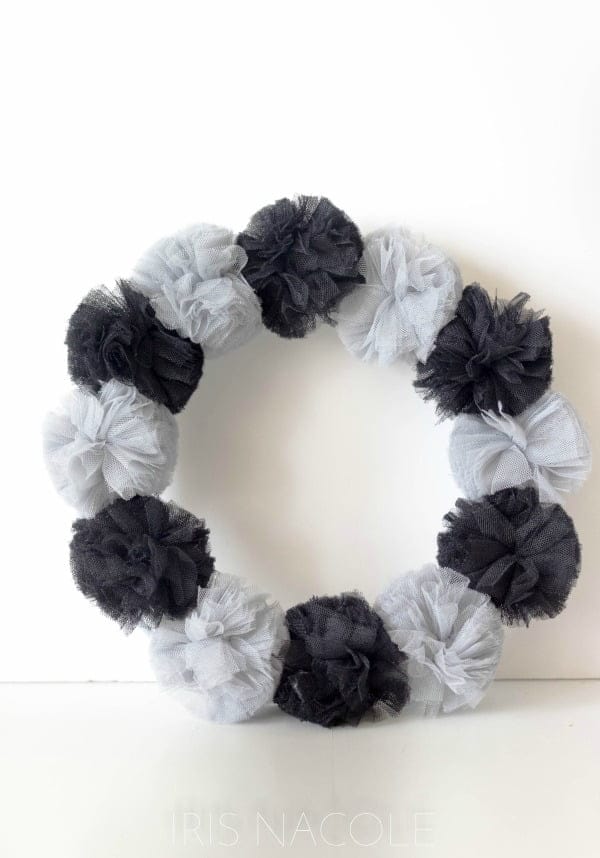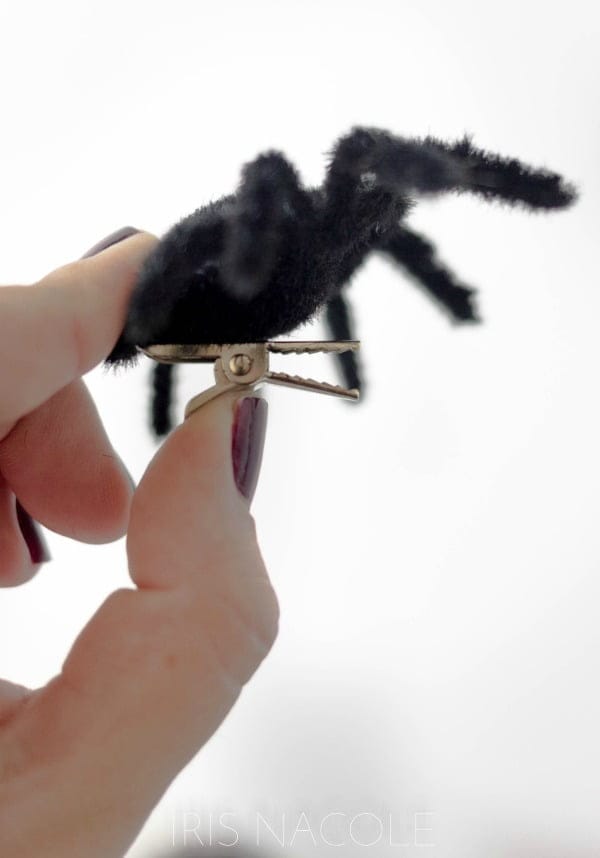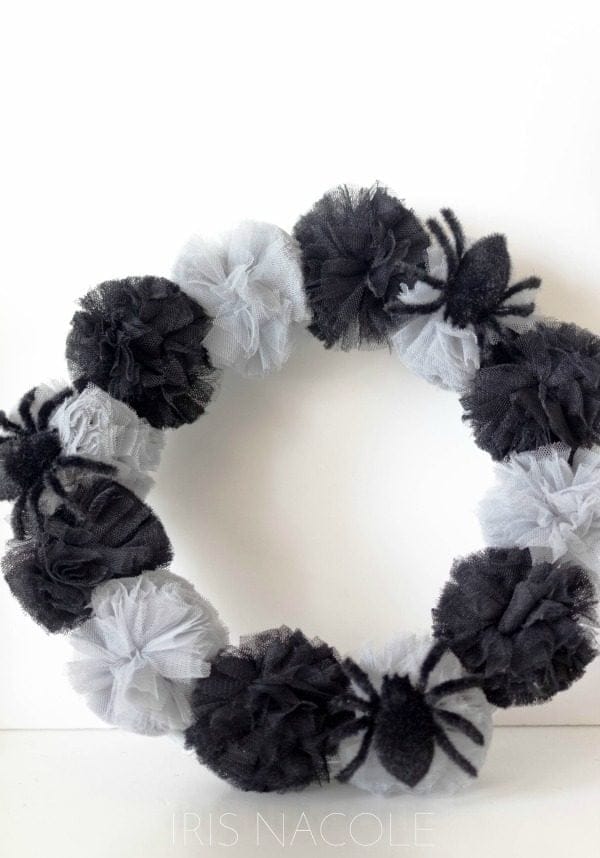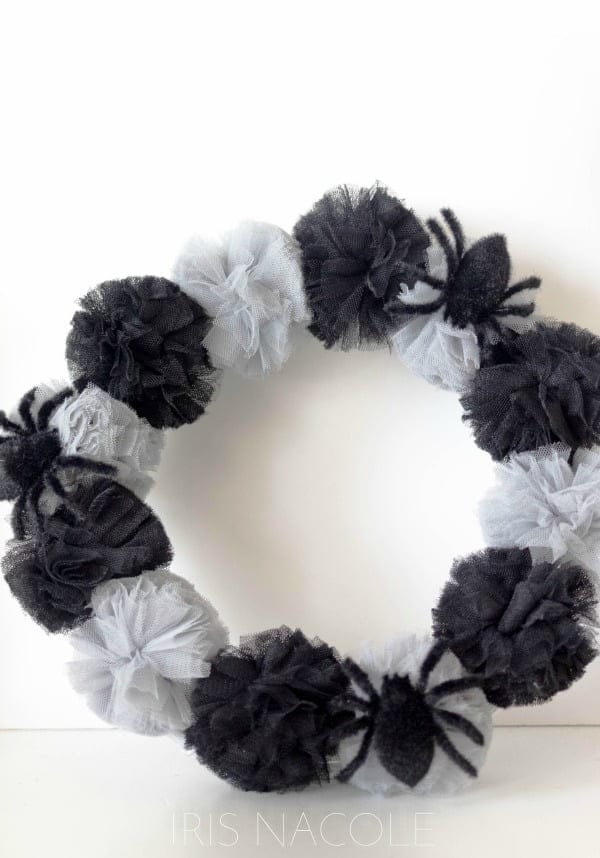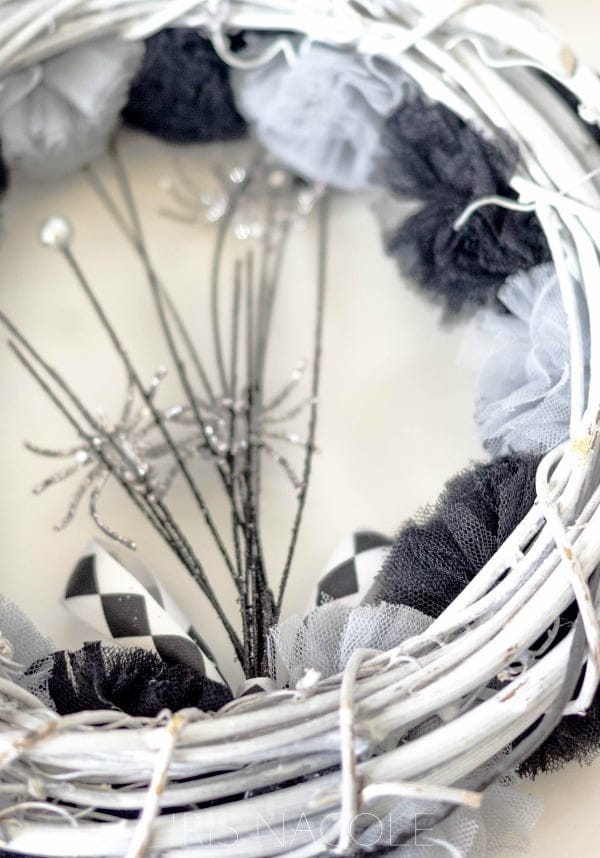 Next, take your Halloween spray and ribbon, and use your ribbon to create a bow around the spray. Once that's done, attach it to the wreath by winding the stem of the spray through the vine wreath. I do it this way, instead of cutting the stem off, to avoid the spray from coming apart as most consist of wires gathered at the bottom, creating the stem. You wont even notice the extra material, as it is hidden from the front, and if you are concerned that it will fall out, add a dab of hot glue for extra security.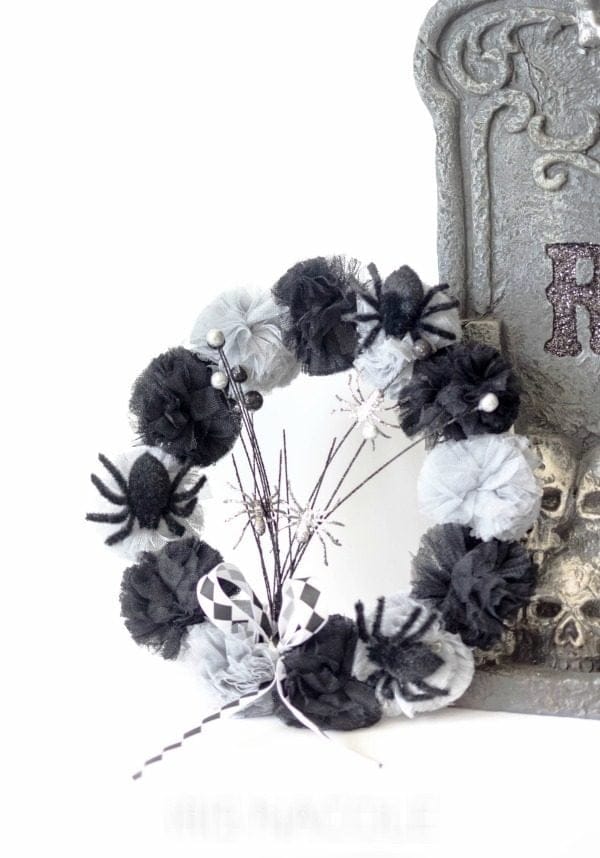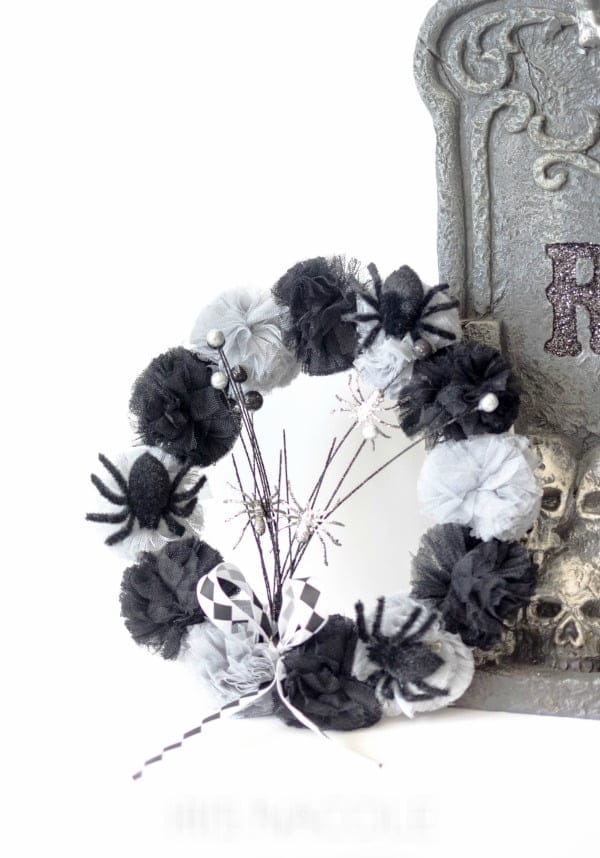 That's it! Display your wreath for all to see, and enjoy!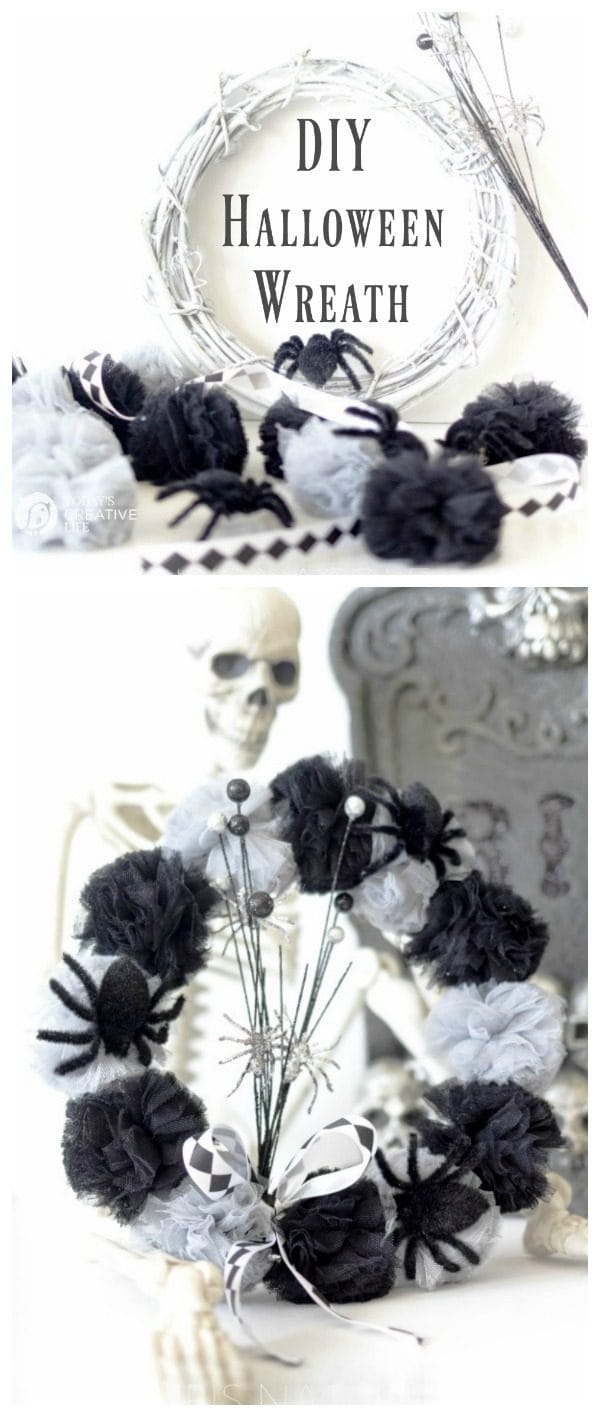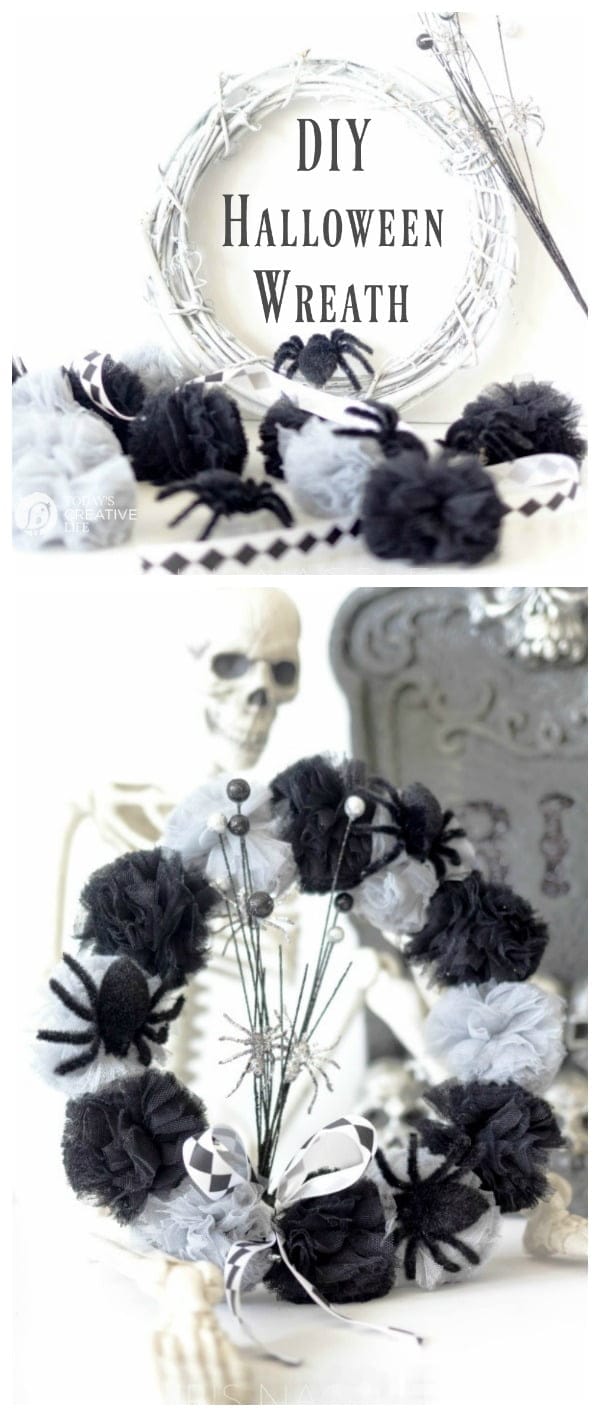 Thanks again for having me back to Today's Creative Life! I hope you've been inspired to take on this project for yourself. If so, I'd love to see! Share with me by tagging me on my Instagram account. Also, I've got a lot more crafts up my sleeve, so be sure to visit my blog to see those! Until next time friends!
-Iris
---