When you're looking for an easy way to host a crowd, all you need to know is How to Host a Pasta Bar! Everyone loves pasta, especially when they can mix and match their desired pasta shape, sauce and toppings.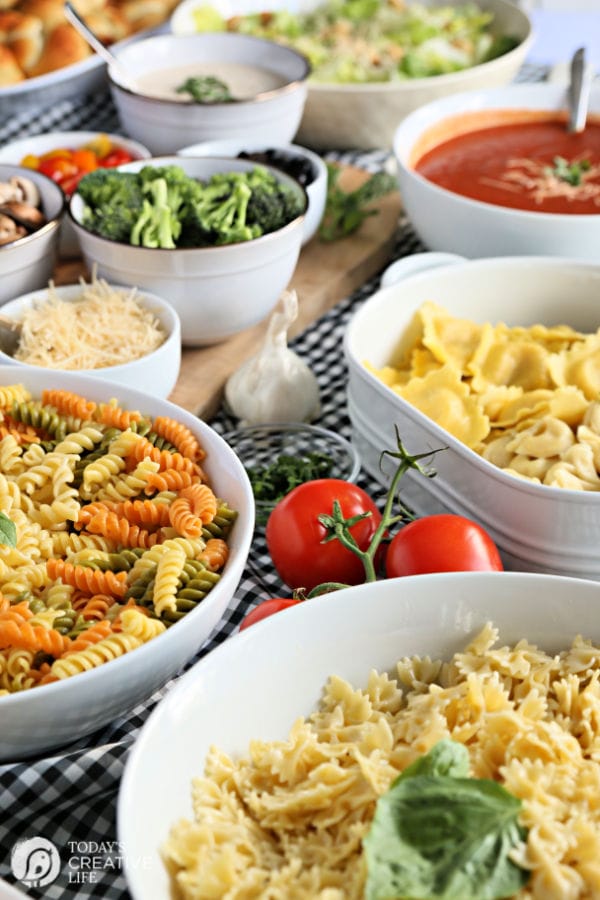 Putting together a buffet-style pasta party is a stress-free way to entertain a small or large group any time of year. Your guests will love the variety of choices, which is a picky eaters dream.
How to Host a Pasta Bar
Although pasta bars tend to be more informal and relaxed, it doesn't mean you have to skimp on the details to give your pasta party a bit of style.
I have a few simple and budget-friendly ideas on how to host a pasta bar for any event.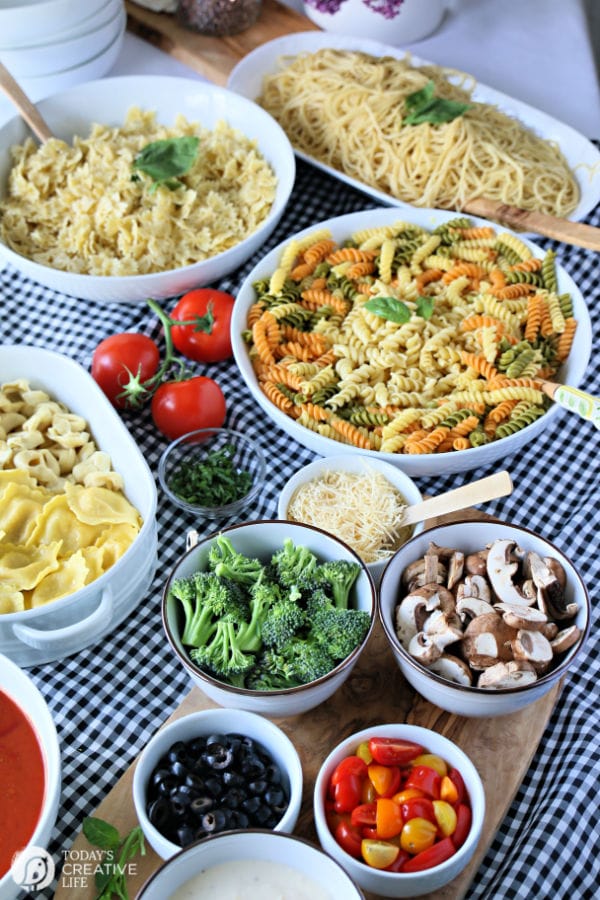 Pasta Bar Serveware
White dishes are probably one of the most versatile entertaining secrets. They are much easier to mix and match, regardless of the style or age of the dish. All the dishes you see are from Better Homes & Gardens at Walmart and I store them in my BHG cabinet for quick access.
Home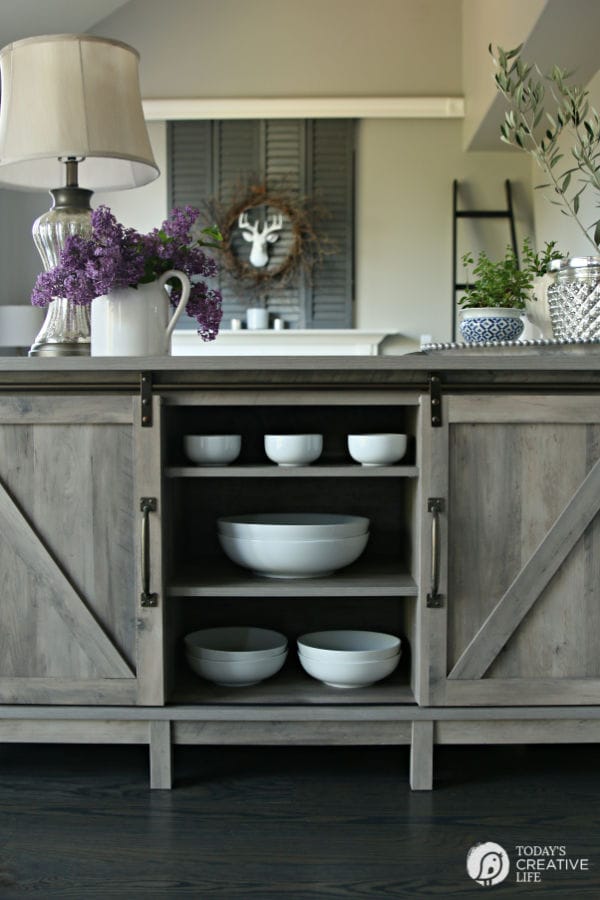 Pasta Party Pasta Suggestions
You can keep it really simple and just offer one type of pasta, or you can add a variety. I decided to offer a few. It can also depend on what type of sauce or sauces you offer.
Bow Tie Pasta
Spaghetti
Rotini
Ravioli
Tortellini
After cooking and draining all the pasta, I always add a couple of tablespoons of olive oil and mix before adding to a serving bowl. This keeps the pasta from sticking to each other. This casserole dish added character and was the perfect size for the buffet table.
How to Keep Pasta Warm?
I cook up extra and rinse in cold water to stop the cooking process. I add olive oil and store in a large ziplock baggy until needed, then I heat in a microwave friendly bowl before serving.
You can also keep cooked and oiled pasta in a large crockpot on warm or in the oven in a large covered casserole dish until needed.
You can use a disposable chafing dish.
Pasta Bar Sauce and Toppings
I only offered two sauce choices for this particular pasta bar and a few popular toppings. Just enough to give people a variety of choices. Don't be afraid to use your everyday dishes. I used my white bowls from my farmhouse dish set, as well as other smaller bowls for topping and sauces.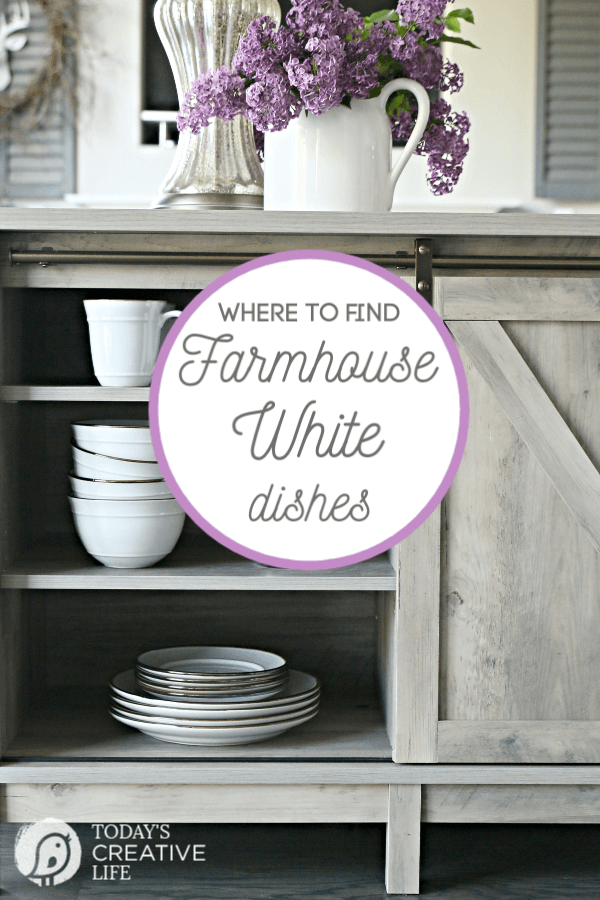 Sauce Suggestions
Don't be afraid to use store-bought pasta sauce. It cuts down on cost and time and it's still delicious!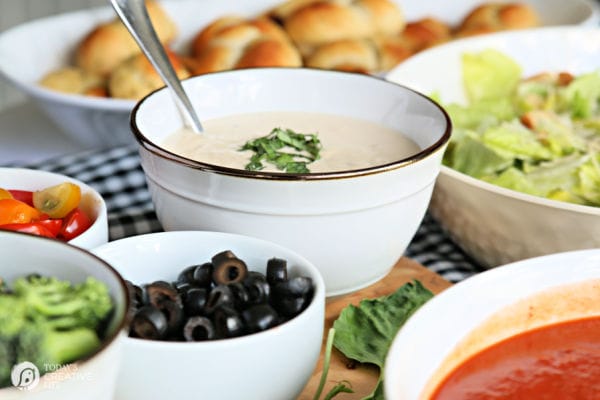 Topping Suggestions
Parmesan Cheese
Olives
Broccoli (fresh or steamed)
Mixed Vegetables (steamed)
Fresh Tomatoes
Sundried Tomatoes
Mushrooms
Fresh Herbs
Chicken
Meatballs
Sausage
Don't forget a green salad and garlic bread.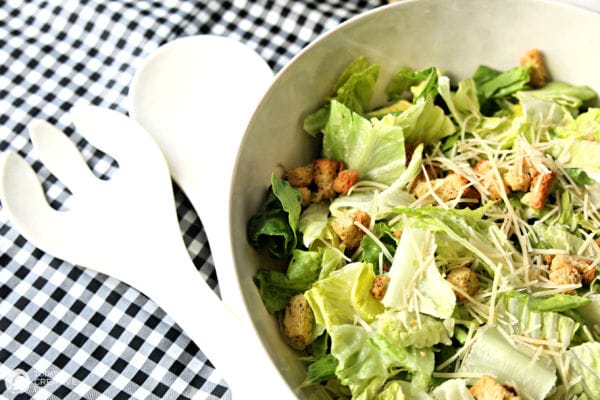 I actually just picked up frozen garlic knots and heated them up! They were delicious!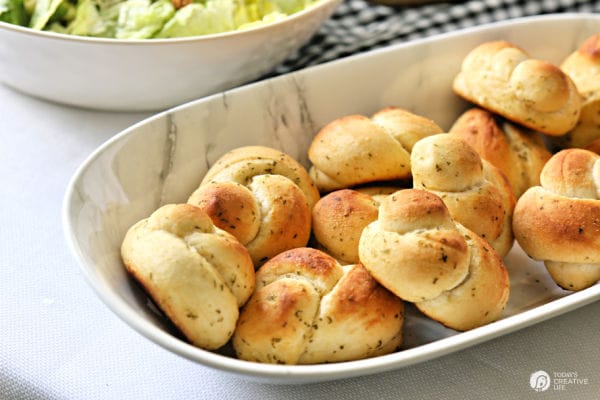 These bowls are both melamine and are so pretty! That marble look has my heart! See them both in my shopping list below.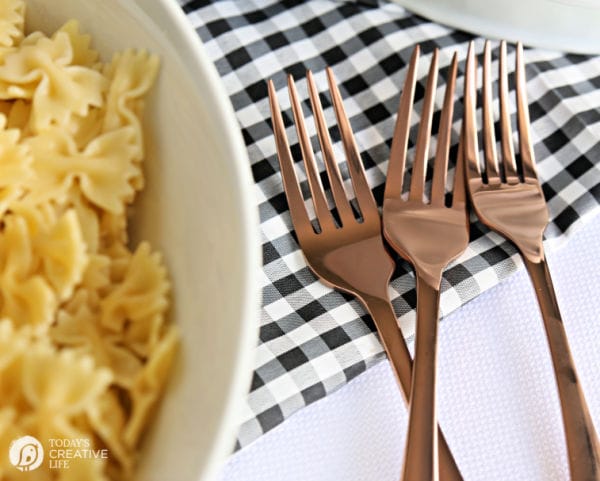 When you create a pasta bar that's also pleasing to the eye, it makes the food look even better!
Pasta Buffet Serveware Shopping List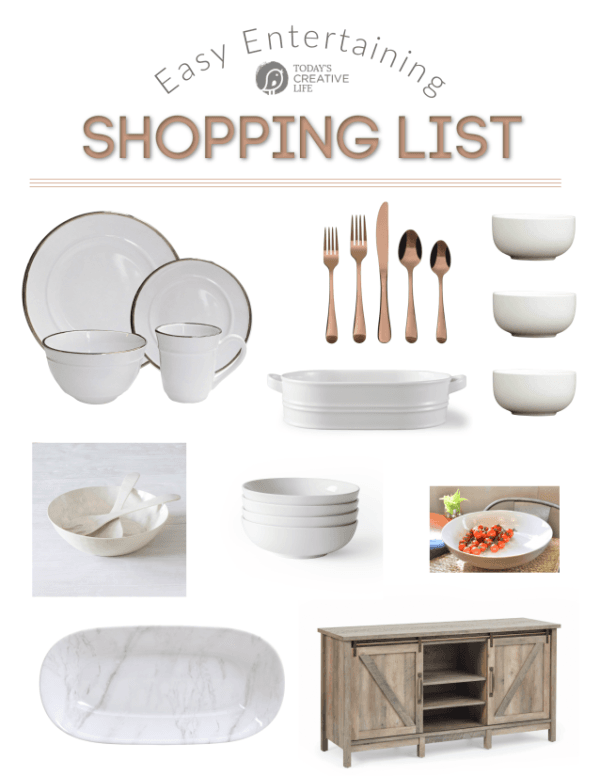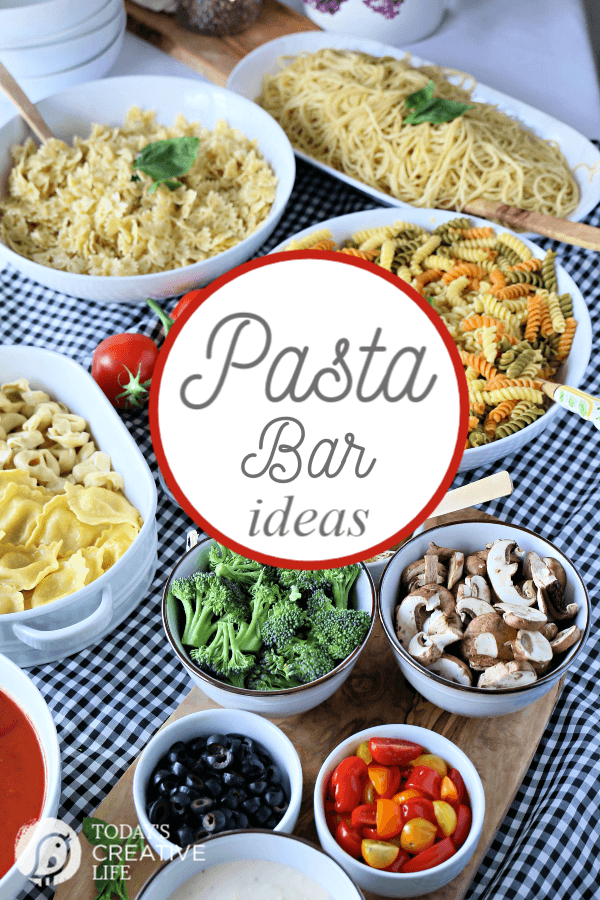 When you realize the simplicity of how to host a pasta bar, that's all you'll ever want to serve. It's inexpensive, everyone loves it and you can do much of the prep a day before.
Party Planning Ideas
No-Stress party planning ideas.
I keep a cupboard well-stocked for any planned and unplanned events.
No-Stress party food planning.
Here's a simple party idea for the holidays.
Teens LOVED this simple party!
How to create party low cost decorations.
Mini pinatas, mini party banner and mini treats!
Everyone loves S'Mores! Simple and fun!
The perfect solution for early teen boys!