Organize your kitchen cabinets with labeled glass jars and airtight containers to keep pantry items fresh, pretty and free of any pantry moths or bugs. These Organized Pantry Ideas are beautiful to look at and great for any cabinet storing food and non-perishables.
It's kind of addicting once you start organizing your kitchen, making labels and storing all your pantry items in transparent glass containers. It looks tidy and clean and I can see what I have at a glance. Every time I open this cupboard, I smile.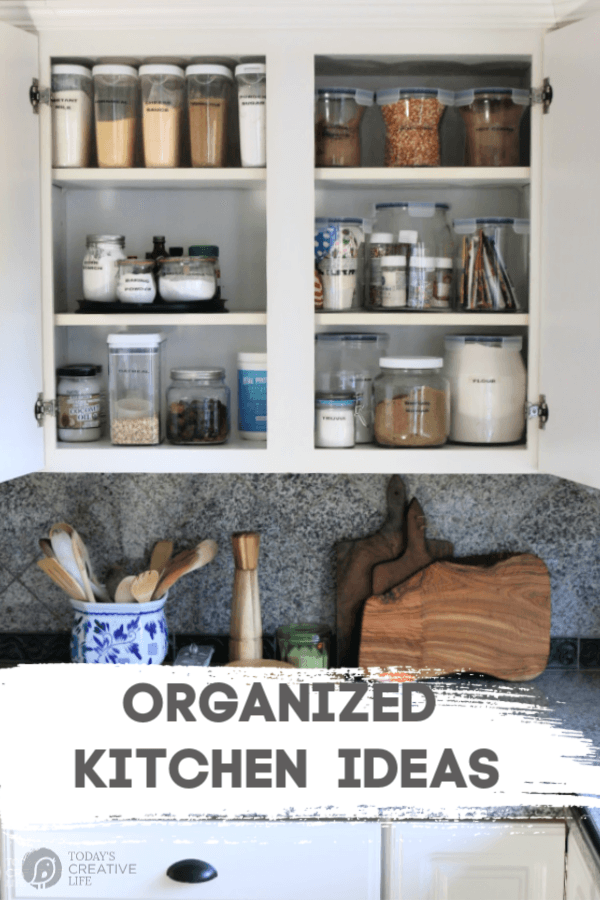 Organized Pantry Ideas for your Kitchen
How to Get Rid of Pantry Moths
A few weeks ago, I happened to find the remnants of a pantry moth larvae in one of my cupboards and that's all it took for me to empty out and clean every single kitchen cabinet. Bugs can find their way into cardboard packaging and anything that's not sealed properly. Some pantry bugs may come in on the food you bring into the home. I have read they are pretty much harmless, but I still think they're gross and I don't want to worry about eating them.
REMOVE ALL ITEMS
I took everything out of each cabinet which also helped me determine what to keep and what to throw away or donate. I got rid of expired items, pots and pans I no longer used or needed, reorganized the kitchen tools and utensils, nothing was untouched.
CLEAN
Once everything was empty, I scrubbed the cupboards with warm sudsy water, with a splash of bleach. Once dry, I wiped them down with a mixture of tea tree and eucalyptus essential oils.
TRANSFER FOOD TO AIRTIGHT CONTAINERS
I put everything I could into jars or acrylic containers that had a very tight seal. I replaced some of my older containers from my small pantry makeover were losing their seal.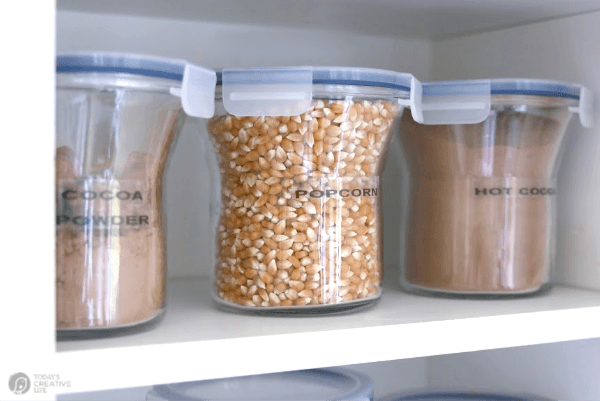 TRAP
Then I set out these non-toxic and insecticide-free pantry moth traps in every cupboard.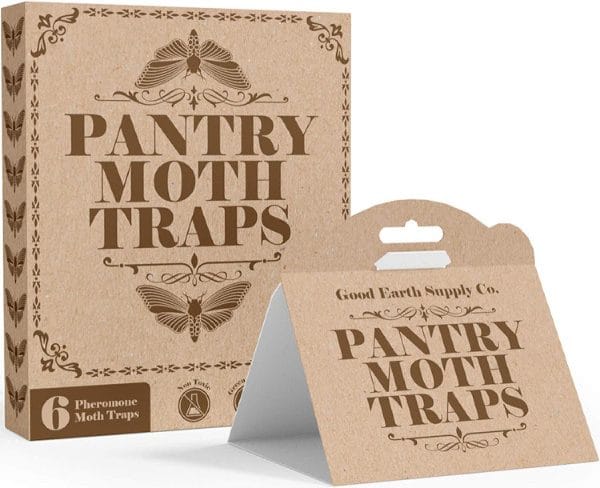 These pheromone moth traps attract Indian Meal Moth and other food moths, not only trapping existing ones but also preventing future infestations. Each trap can be used for up to 3 months with guaranteed results. Moth traps will protect grains, pet food, birdseed, flour, rice and all of your dry goods.
So far, I haven't seen any additional bugs, so that's good!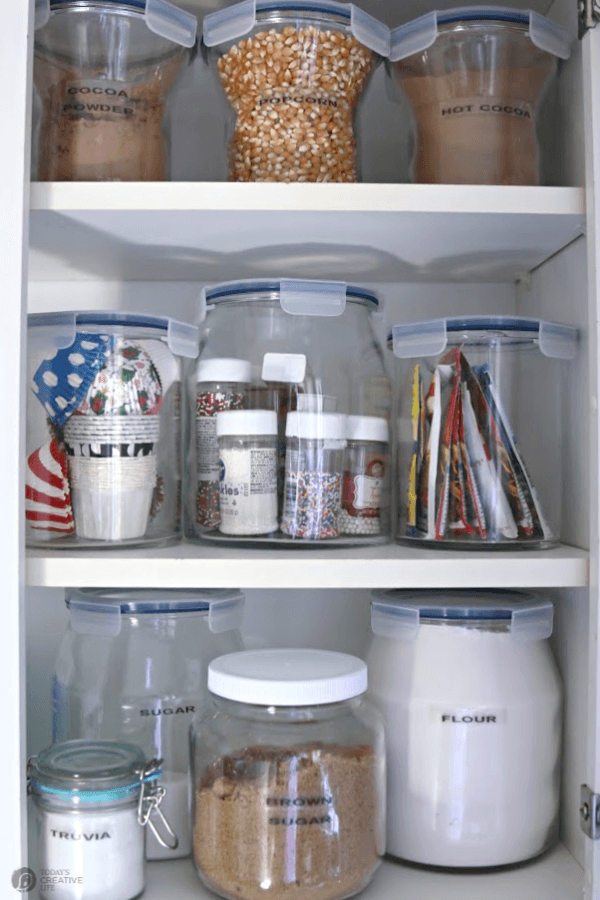 Pantry Organizing Containers
I scouted my home and prop shelf for any jars with lids and found a couple of Mason jars and Weck jars that would work for a couple of items. I love Weck jars. They come in all sizes.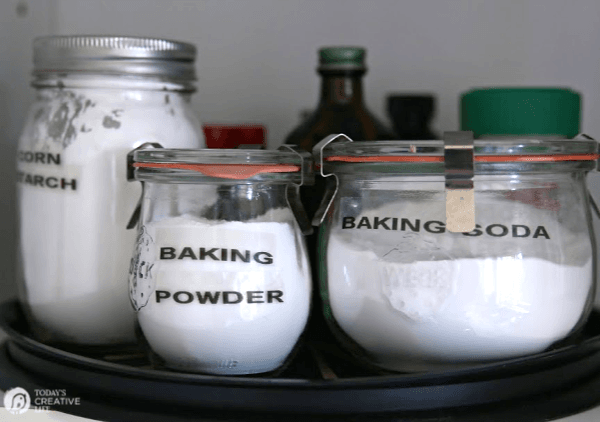 Then I headed to IKEA. I had no idea they had so many! They were perfect. I have a full list below of what I used.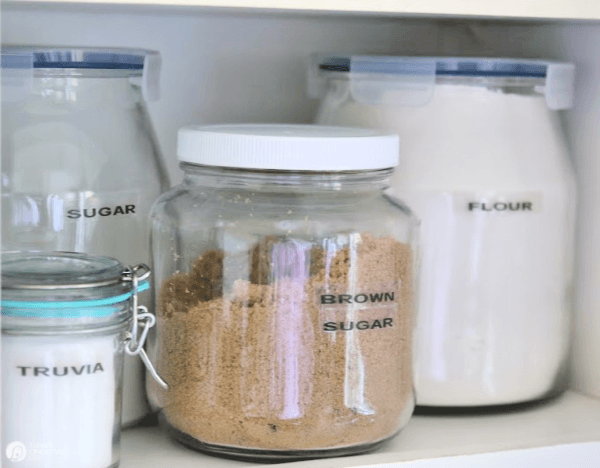 They came with 3 lid choices and I chose plastic snap lid for a tighter fit. I would have loved to have had the beautiful bamboo or glass lids, but the seal just didn't seem as tight.
I also picked up the smaller acrylic pour containers for things like powder sugar, cornmeal, and instant milk. The cheese sauce seems to always catch someone's attention. I bought it for my son who's in college living in an apartment, I just keep forgetting to give it to him. I have no idea if it's good.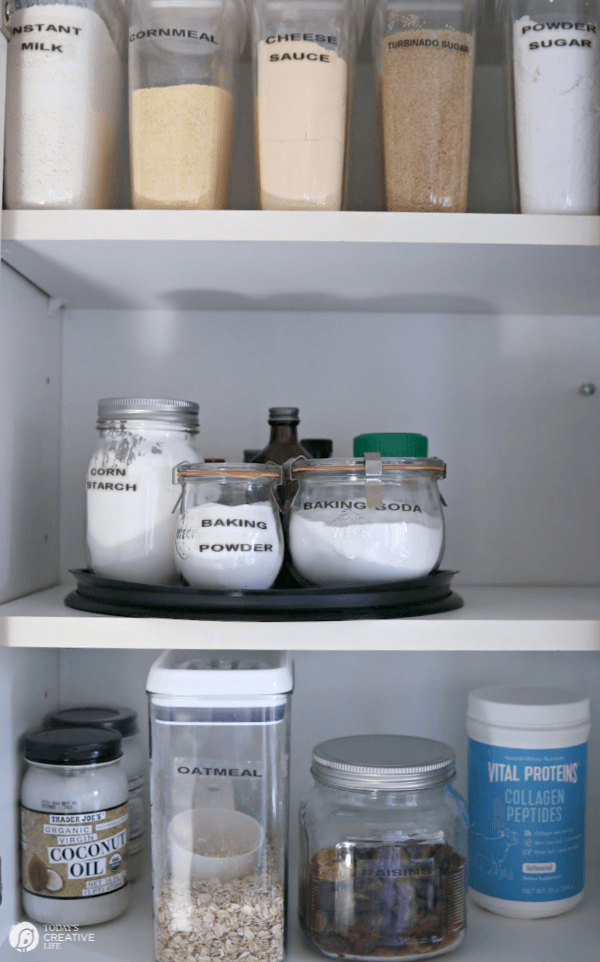 Weck Jars – These come in a large variety of sizes and shapes.
How to Label Food Storage Containers
I could have made some really cute labels with my Cricut Maker or used my printable pantry labels, but I decided to use my label maker so I could maintain it easier when or if I added new jars. I own a label maker by Dymo and I use the transparent tape. It's easy to use, it has a few style options and it's simple to swap out cartridges when needed.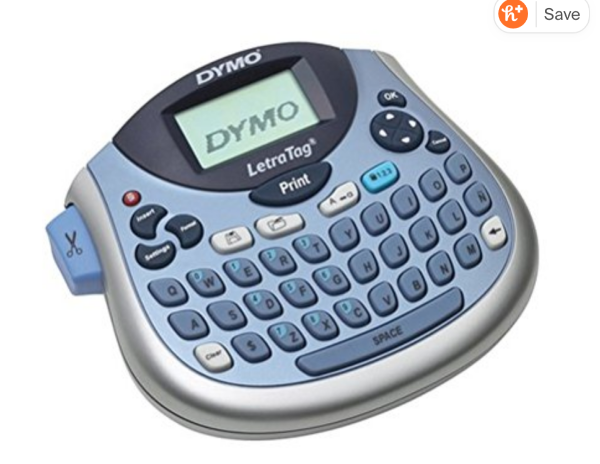 You'll find all kinds of things in your home to label!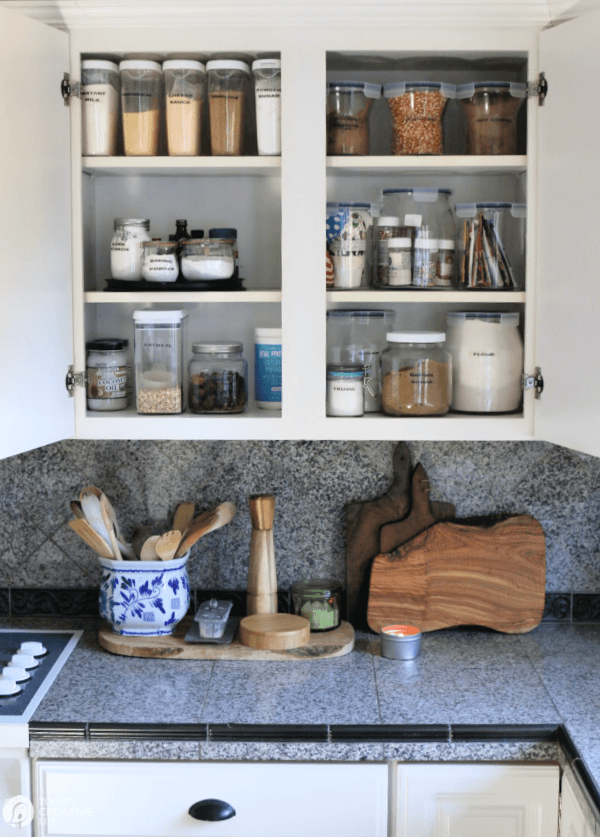 How to Keep Brown Sugar Moist
Using a terracotta claystone disc softens and maintains moisture in brown sugar or keeps spices and crisp foods crisp. I had never used one of these before. Just follow the directions on the package and you won't have to worry about it hardening. If you run out, follow my recipe for how to make brown sugar.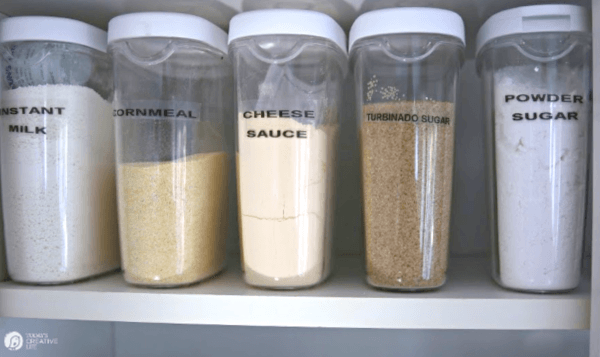 I am slowly making my way to all my pantry cupboards, emptying food into glass jars and labeling. I found this post on Organizing Tupperware very helpful too!
I hope my simple organized pantry ideas are useful and functional in helping you organize all your kitchen pantry cabinets.
ITEMS I USED
Here are a few items I used to organize my cupboards.
As an Amazon Associate and member of other affiliate programs, I earn from qualifying purchases.
Photo Credit: dymo
Easy to use label maker. Choose your tape color.
Photo Credit: www.ikea.com
Find all the food storage jars I used here.
Photo Credit: Amazon
So many sizes! These jars are great for food storage.
Photo Credit: www.amazon.com
Eco-friendly pantry bug traps.
Organized Home Solutions
Find stylish and simple ideas for organizing your home.