You are going to LOVE this recipe, because these Biscuit Savory Rounds are not only super easy, but they have you wanting to make them daily!
Biscuit Savory Rounds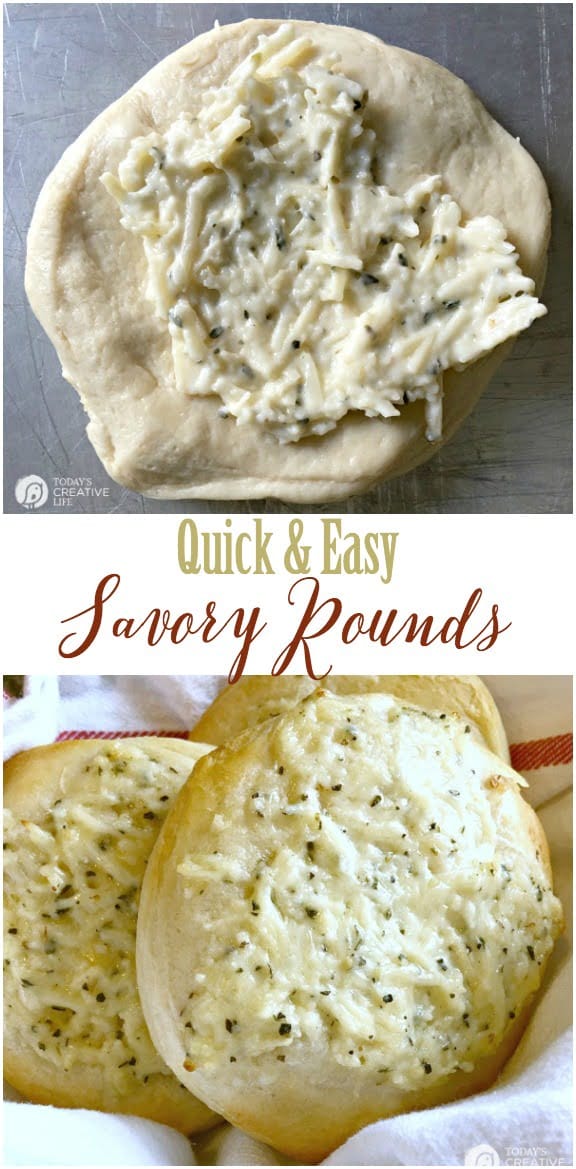 Now I know some of you will turn your pretty little nose up at these because, this recipe uses the refrigerated biscuits that come in a can. Every now and then, people get really vocal on the Today's Creative Life FB page telling me how horrible they are. Of course homemade would be better, but sometimes…… most the time…. we don't have time to just whip up a batch of bread dough. I certainly don't recommend a daily diet of refrigerator biscuits, but sometimes, they are pretty darn handy and quick. Like for my Breakfast Casserole. Boom. You've got yourself a quick breakfast casserole when the need arises.
I do have to admit that I find it interesting how passionate people can be about biscuits. I accept all biscuits. I do prefer homemade…. I'm no dummy, but like I said, in a pinch, these are perfect!!
I use the non flakey ones for this recipe.
You just pull them apart, then flatten with your fingers.
Then you spread the delicious cheesy mixture over the top, leaving a small border.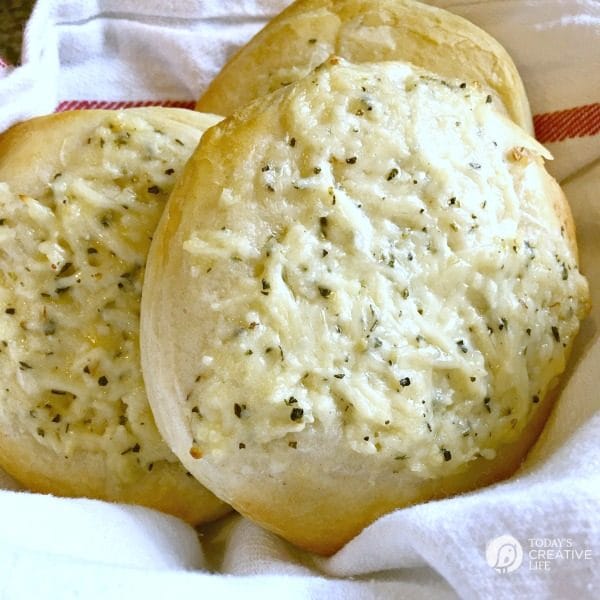 Put them in the oven to bake and in a few minutes, you will have a round, delicious, mouth watering biscuit savory rounds to enjoy with dinner.
When I make these, they are gone in nothing flat.
I usually serve with soup and a salad.
I'm always shocked that there is no butter…. but mayo, yes! Don't turn your nose up until you try it.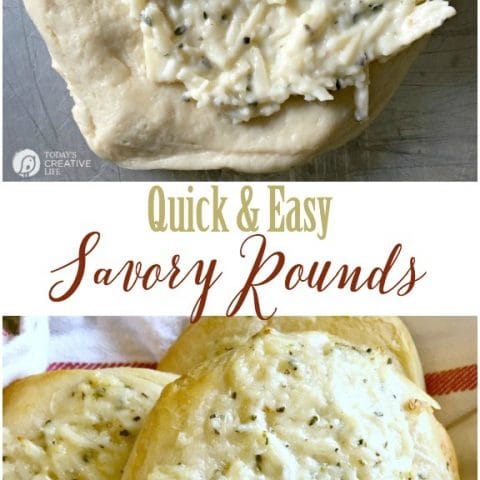 Biscuit Savory Rounds
Yield: 10
Prep Time: 10 minutes
Cook Time: 10 minutes
Total Time: 20 minutes
Ingredients
2/3 cup grated Parmesan cheese
1/2 cup mayonnaise (the real stuff, none of that low fat or fat free stuff)
1/4 teaspoon dried basil
2 garlic cloves - chopped. Or 1/8 teaspoon garlic powder
1/8 teaspoon sea salt (regular salt is fine too)
Dash of onion salt - if you can't find onion salt, use onion powder instead and add a little more salt)
1 tube refrigerated biscuits
Instructions
In a small bowl, mix all ingredients EXCEPT the biscuits.
You'll need two ungreased baking sheets. Separate the biscuits and place evenly on the 2 baking sheets.
Let them stand for about 5 minutes.
Flatten each biscuit into 4 inch circles.
Spread your mixture onto each biscuit, leaving a 1/2 inch edge uncovered.
Bake at 400 degrees for 10-13 minutes or until golden brown.
Serve immediately.
Notes
Use real mayo. Fat free or lite will not work.
If you're using homemade biscuit dough, the same technique can be used.
So delicious!
---
More Delicious Recipes!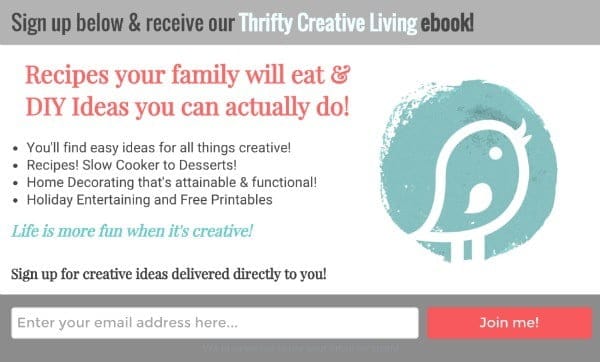 Follow me
Facebook | Pinterest | Instagram | Twitter
---