Use leftover cranberry sauce or relish to make this Cranberry Muffin Recipe with Pecans! This seasonal muffin is great for breakfast, brunch or even a snack!
Cranberry Muffin Recipe with Pecans
With Thanksgiving over, it was time to clean out the fridge! When I saw my almost full container of Cranberry Orange Relish from Trader Joe's, I just couldn't throw it out! There had to be something I could make with it. Maybe a quick bread or cookies?
I still needed to make something for our annual tree cutting tailgater party and thought I'd try whipping up a Cranberry Muffin Recipe and add some pecans for crunch.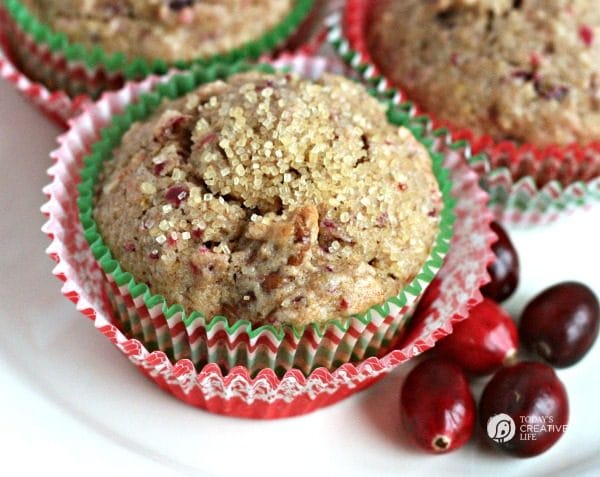 Cranberry sauce can be substituted into my mix and match quick bread recipes like my apple muffin recipe. I share a full list of ideas and how to use what you have. This makes it easy to customize any muffin or quick bread recipe with what you've got on hand. It also makes it easy to use up your leftovers.
My son loved them and he never knew I used whole wheat flour! Of course, you can use white all-purpose, but now you've got options. It's always nice when we can sneak in a little wholesome goodness. It's our little secret.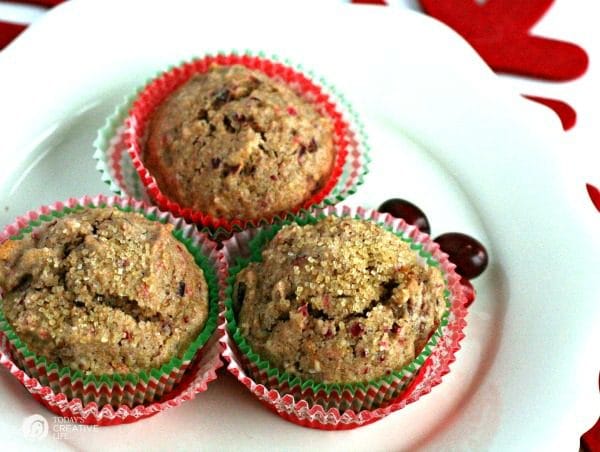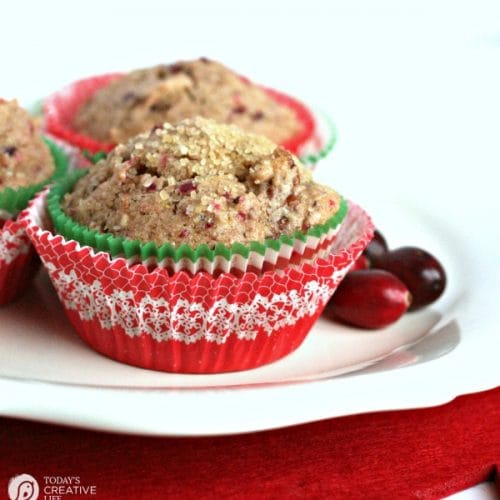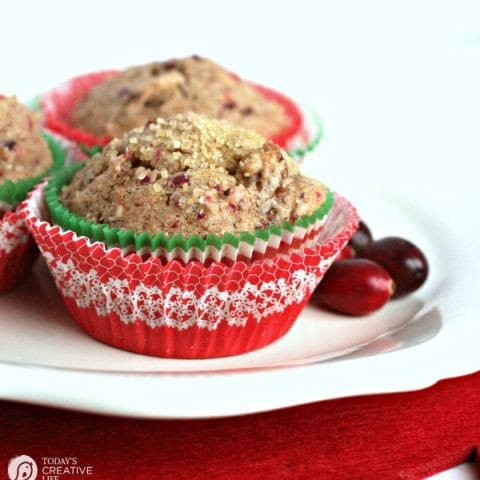 Cranberry Muffin Recipe
Yield: 24
Prep Time: 10 minutes
Cook Time: 15 minutes
Total Time: 25 minutes
Use leftover cranberry sauce for these delicious muffins!
Ingredients
3 cups wholewheat flour
1/4 cup flax seed (optional)
3 teaspoons cinnamon
1/2 teaspoon baking soda
1/2 teaspoon baking powder
2 large eggs
1 1/4 cup almond oil (any veg oil will work)
2 cups sugar
2 cups cranberry or cranberry orange relish (applesauce or pumpkin also work great!)
2 teaspoons vanilla
1 teaspoon almond extract
1 cup pecans (other nuts can be used, or a mixture)
Instructions
Mix all dry ingredients together (except sugar) and set aside.
In a separate bowl, beat eggs, oil, sugar - cream together.
Stir in cranberry sauce, vanilla & almond extract.
Add dry ingredients; mix, stir in pecans.
Spoon into your lined or greased muffin tins (makes 24 muffins)
Bake at 350 degrees for 15 minutes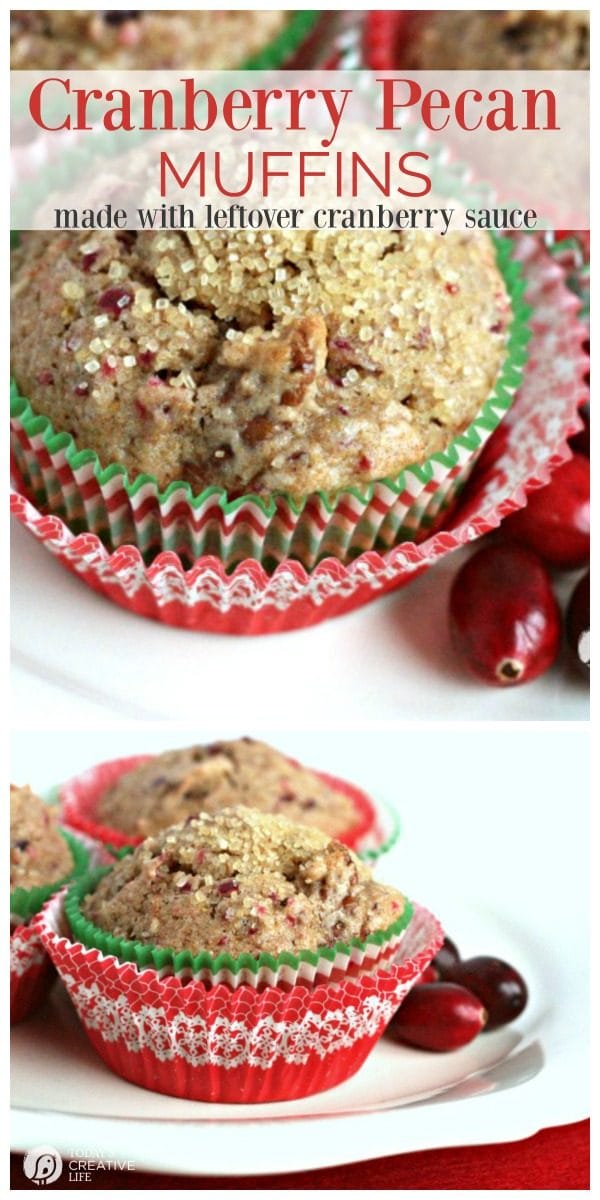 ---
More Cranberry Recipes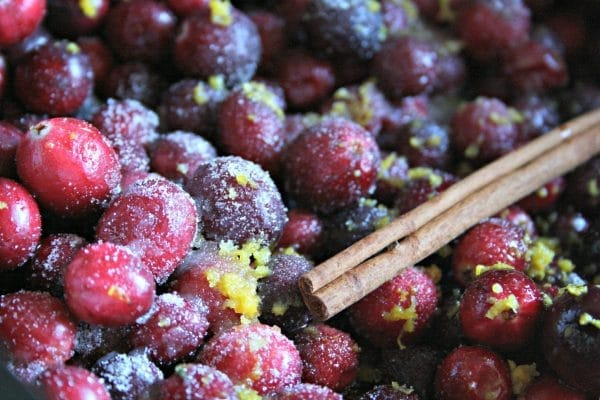 Slow Cooker Cranberry Orange Sauce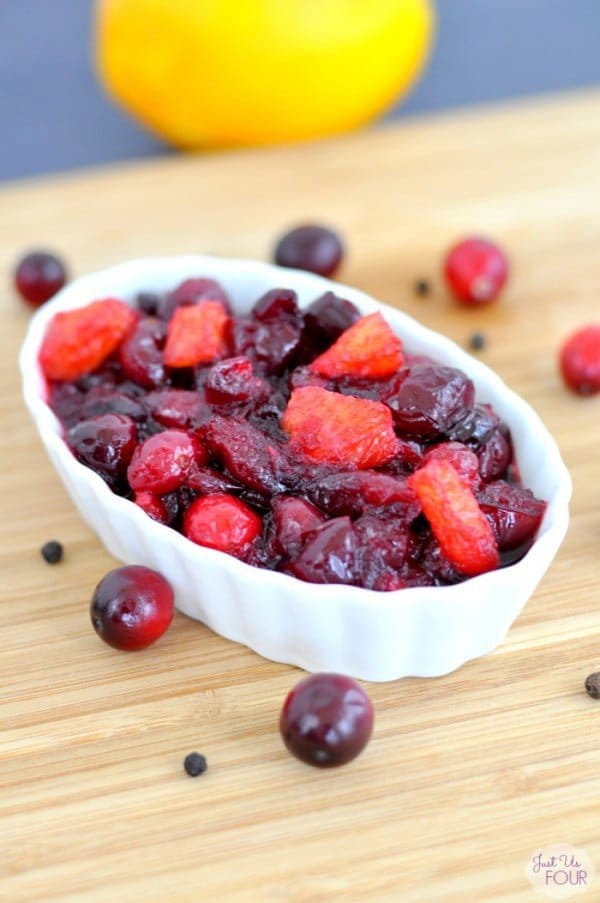 Homemade Ginger Orange Cranberry Compote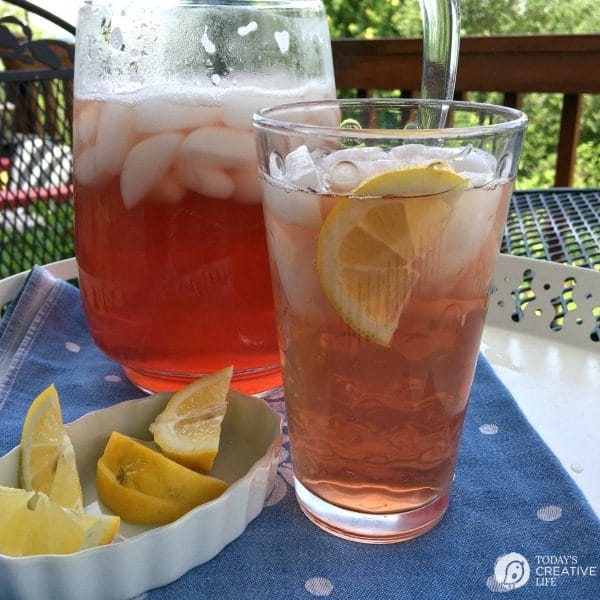 Cranberry Iced Green Tea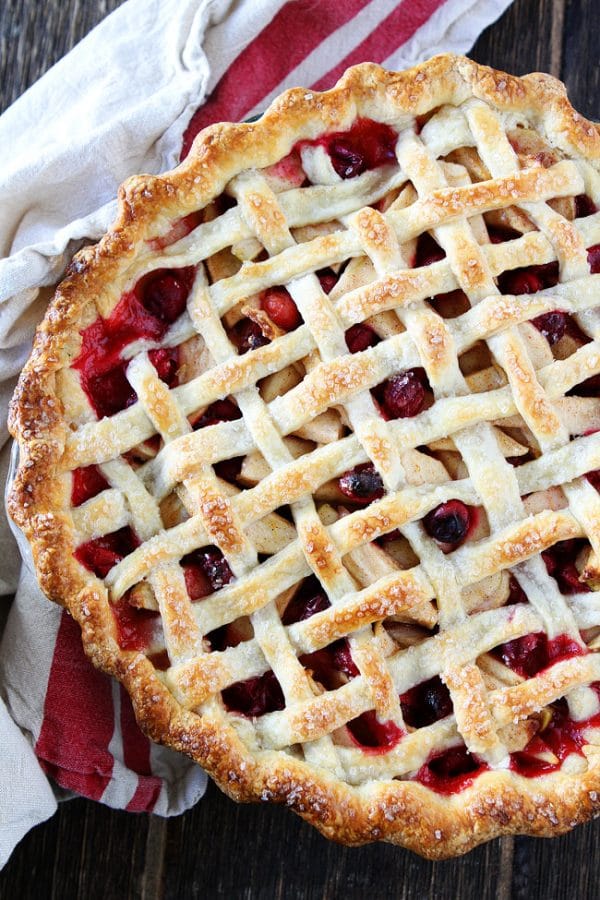 Apple Cranberry Pie