I was poking around Pinterest and came across Impossible Pie. Turns out there are all kinds of Impossible Pie recipes so I chose the Impossible Chocolate Pie.
Impossible Chocolate Pie Recipe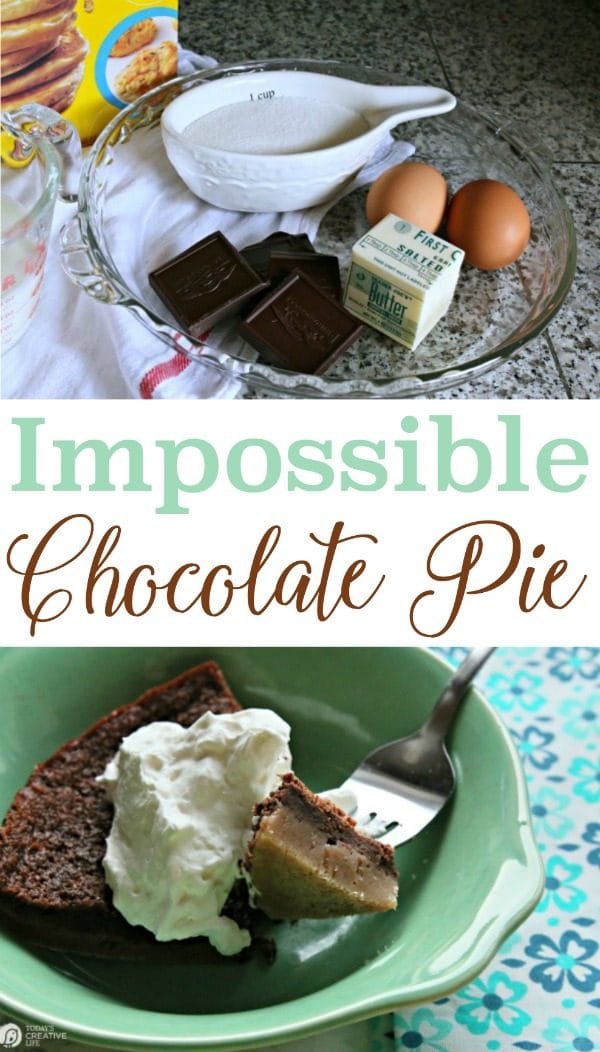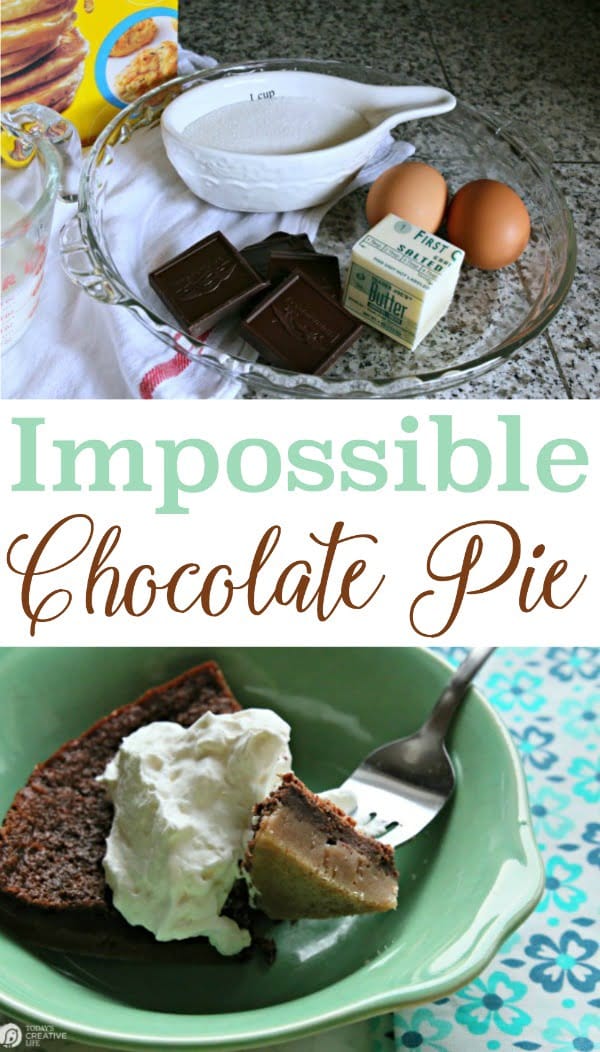 If I researched it more, I'm pretty sure it all originated with Bisquick, but I'm sure you can use any baking mix.
I was intrigued by why it was called Impossible Chocolate Pie and read how it separates into layers. All the recipes looked simple enough and pretty much all the same, so I grabbed my ingredients and got busy. I would credit someone, but I'm pretty sure it's Bisquick.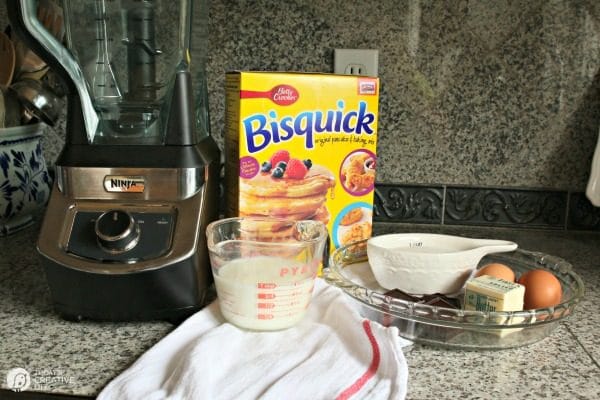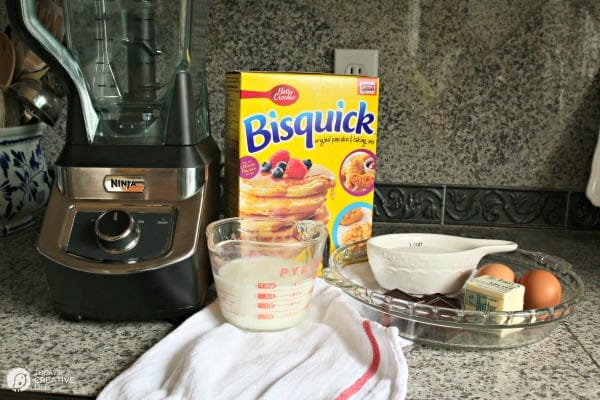 The recipe I was following for Impossible Chocolate Pie had unsweetened chocolate bars, but if I were to make this again, I'd just use unsweetened cocoa. I haven't tried it yet, so if you do and it doesn't turn out, you can't blame me. 🙂
The recipe called for mixing in a blender, but I'm sure an electric hand mixer would be fine too. I used my big daddy Ninja blender that has a wicked blade inside. I'm always looking for an excuse to use that thing and then always hand wash because I'm afraid of someone reaching into the dishwasher and not seeing it. This replays in my mind EVERY time I use the thing. It's like the Ground Hogs Movie. But boy does it blend a good pink grapefruit margarita!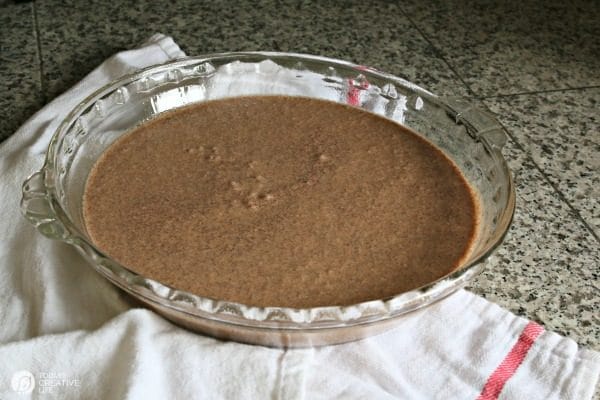 After you blend all the ingredients, you just pour it into a prepared pie plate.
I was skeptical. It just looked like a soupy mess. But I followed the directions and put it in the oven, just like that.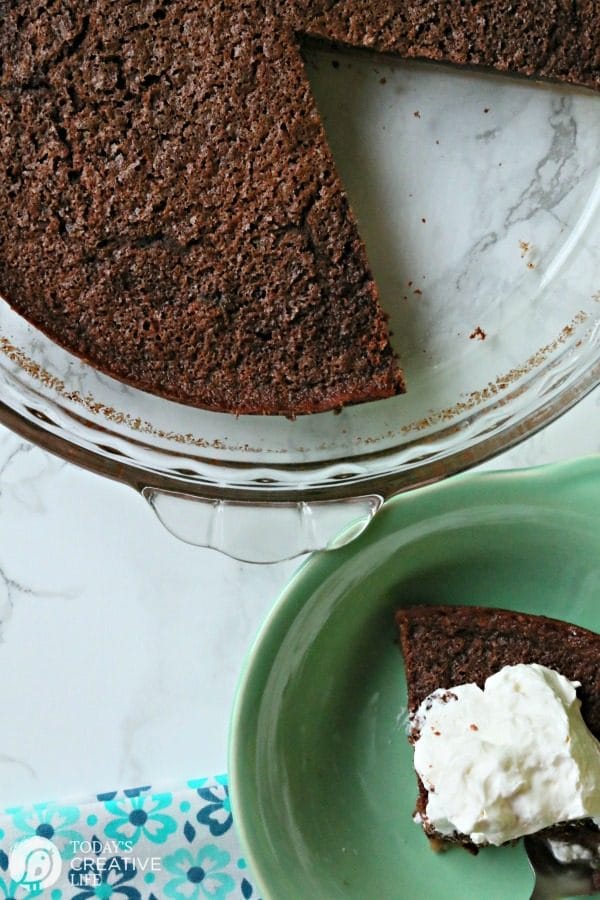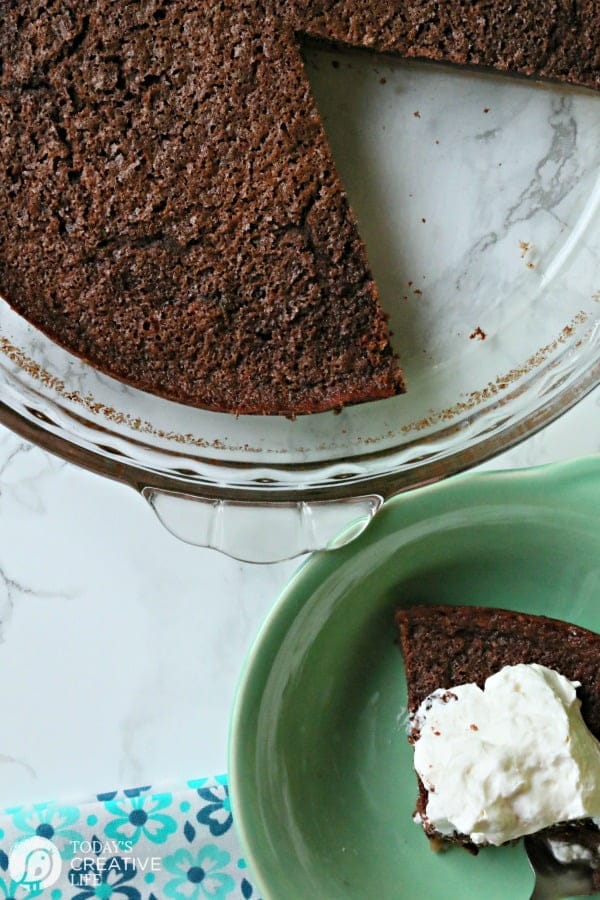 When I pulled it out, it looked more like a brownie and not very appetizing. It wasn't until I cut into it, that I saw the layers!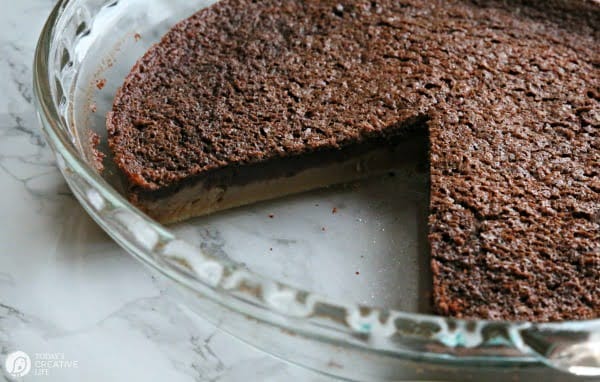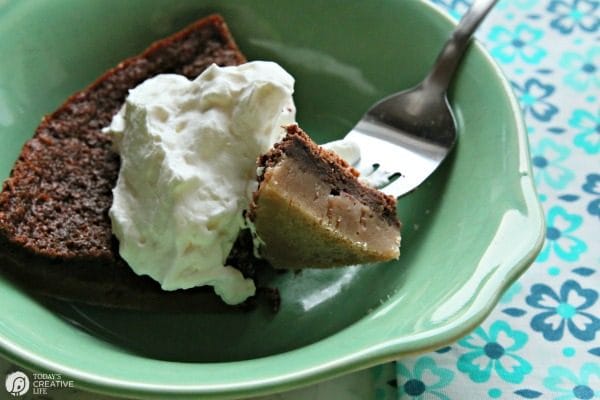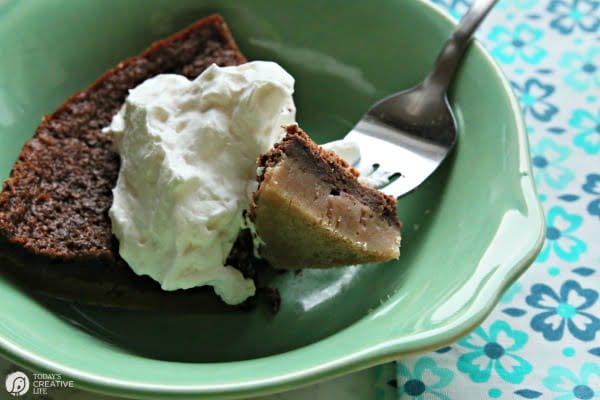 The flavor will delight any dark chocolate lover. It would also be delicious with a scoop of vanilla ice cream. I just had whipped cream.
If I was serving it to a crowd, I may have covered the whole pie with whipped topping, after it cooled of course. But if you're serving with ice cream, definitely serve warm!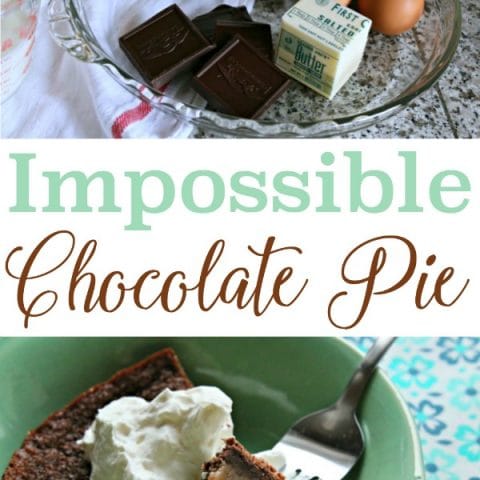 Impossible Chocolate Pie
Prep Time: 10 minutes

Cook Time: 30 minutes

Total Time: 40 minutes

This recipe was inspired by the many on line. I'm thinking they originated with Bisquick.
Ingredients
2 eggs
1 cup milk
1/4 cup butter, softened
2 ounces unsweetened bar chocolate - Melted and cooled slightly
1 cup sugar
1/2 cup bisquick or baking mix
Whipped Cream
Instructions
Heat Oven to 350 degrees.
Grab a pie plate and coat with cooking spray or just simply grease it.
Melt your chocolate and set it aside to cool off just a bit.
Combine all other ingredients, except the whipped cream, into a blender.
Blend on high until all ingredients look well blended.
Pour batter into your pie plate and bake for about 30 minutes. Check it at 25 min.
If you're serving with vanilla ice cream, then let it cool for about 15 min and serve.
Otherwise, let it cool completely and spread whipped cream over the top. Or just add a dollop to each piece.
I was still intrigued so I also made a Impossible Cherry Pie too. Keep your eyes peeled.
---
Like Dessert Ideas?
Follow my Sweet Treats Pinterest Board!