These super delicious Peanut Butter Cookies are one of my all time favorites. These are the best dunkers, whether it's in milk, tea or coffee.
Peanut Butter Cookies Recipe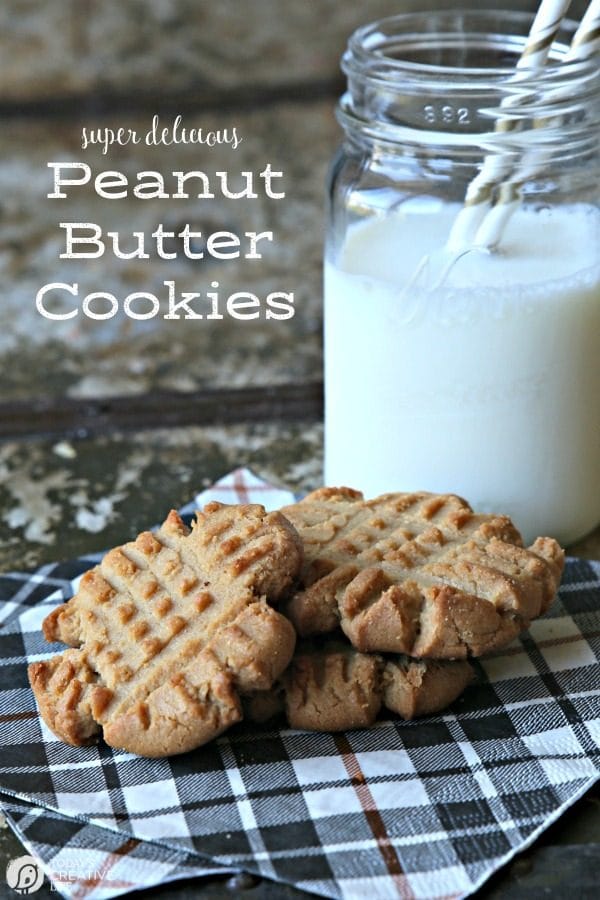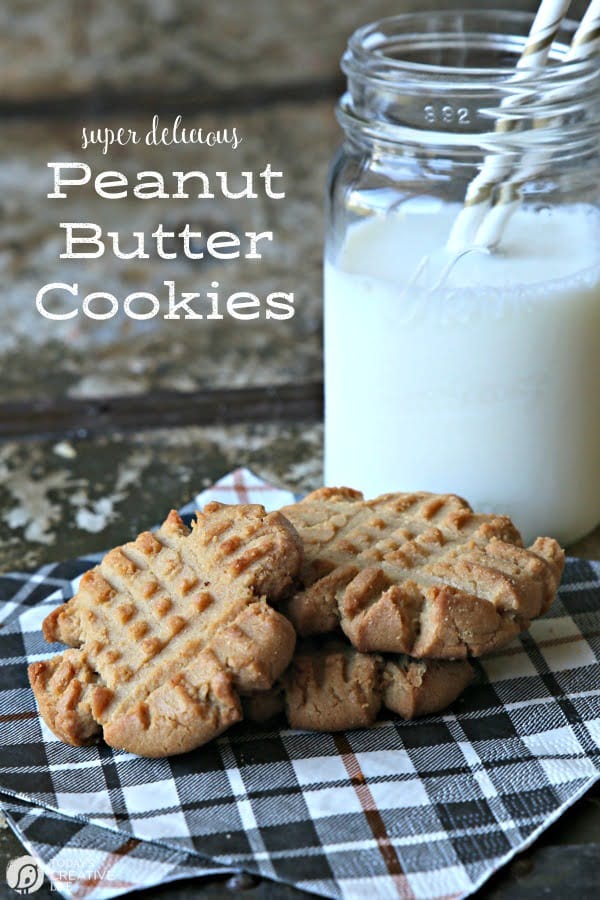 Peanut butter has been a favorite of mine since childhood. Believe it or not, if I had to choose between chocolate chip cookies or peanut butter cookies…. peanut butter wins 90% of the time.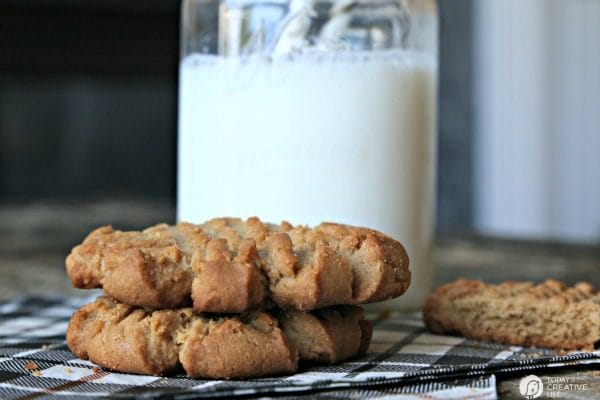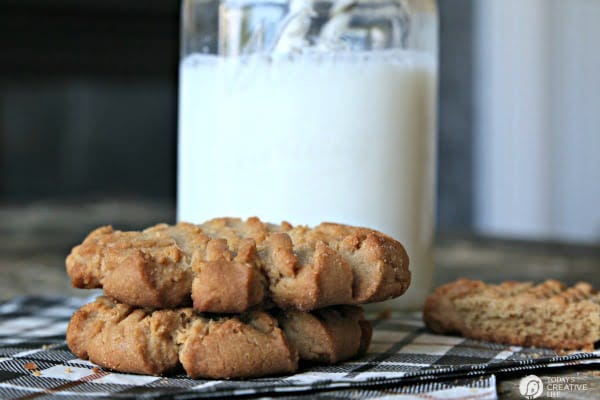 I have a girlfriend who is losing her battle to pancreatic cancer. We used to meet weekly and talk shop. She's a fellow blogger and has the blog Spoon & Saucer. She's a gem, one of those down to earth kind of gals you can connect with quickly. I just found out she is now under hospice care and it breaks my heart. I've taken food many times right after she was diagnosed and I could have just sent another casserole. But I thought maybe some wholesome peanut butter cookies would be a nice break for her family.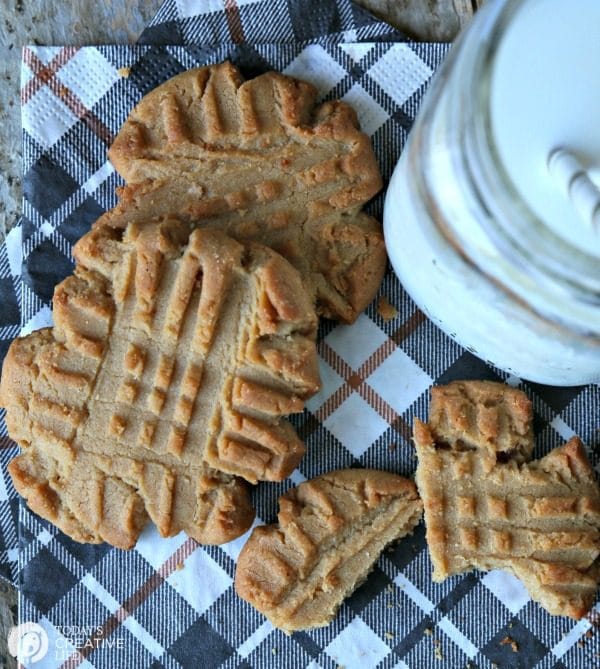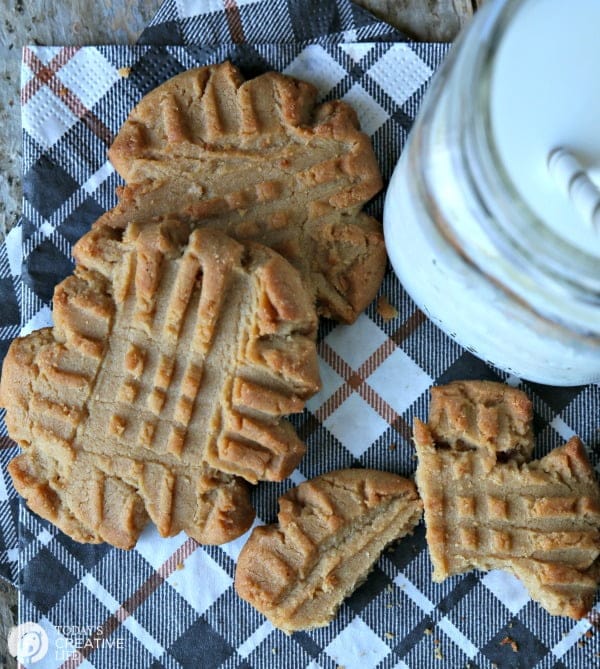 This week these cookies are healers. It was healing to make them for her and I hope it was healing for her and her family to receive them. I only wish they could heal the cancer.
Is there anyone in your life that could use some cookies?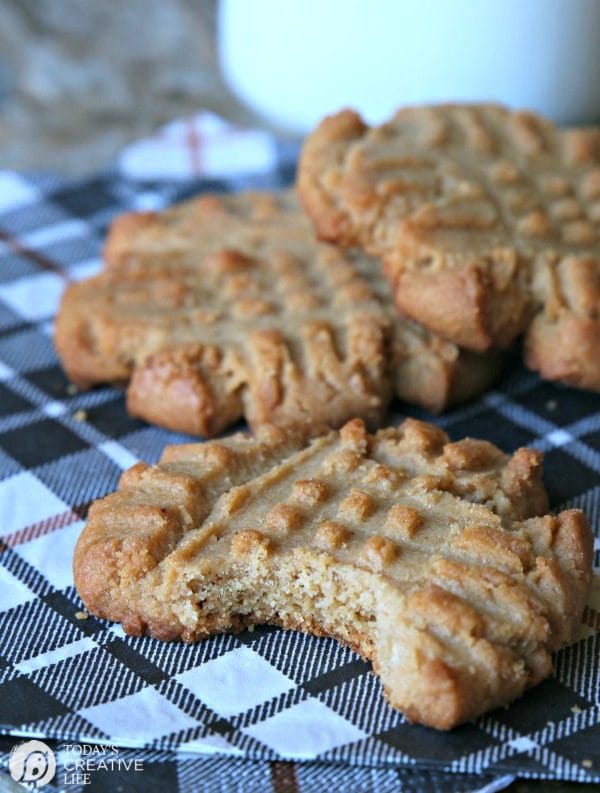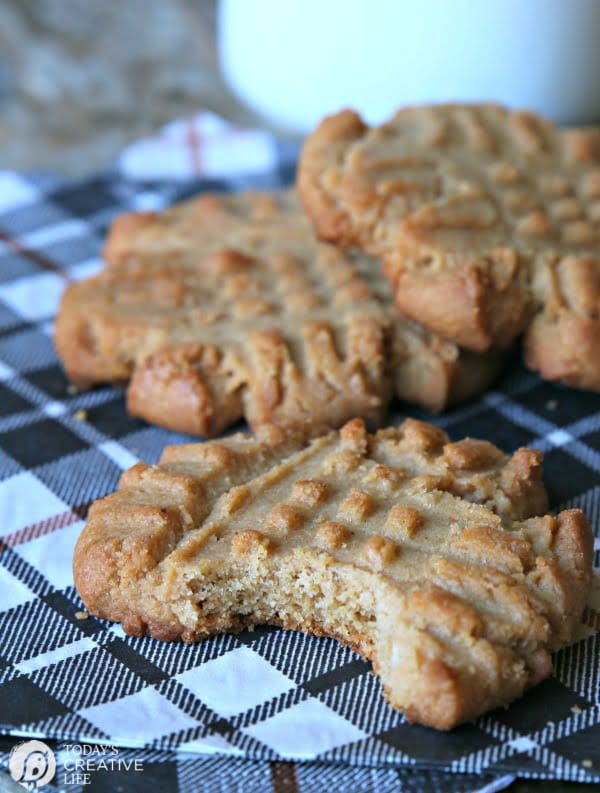 Cookies have a way of making people smile, I know they always make me feel better.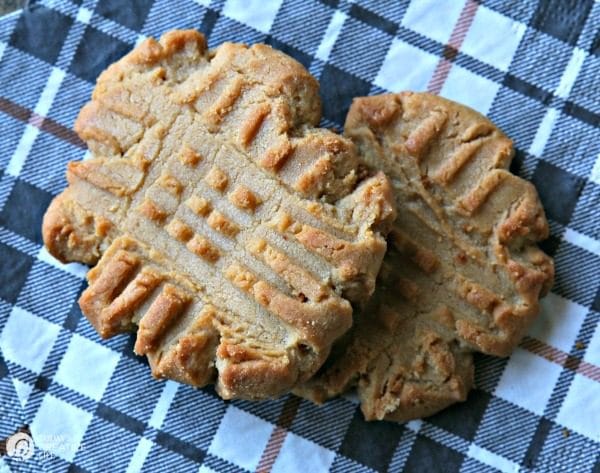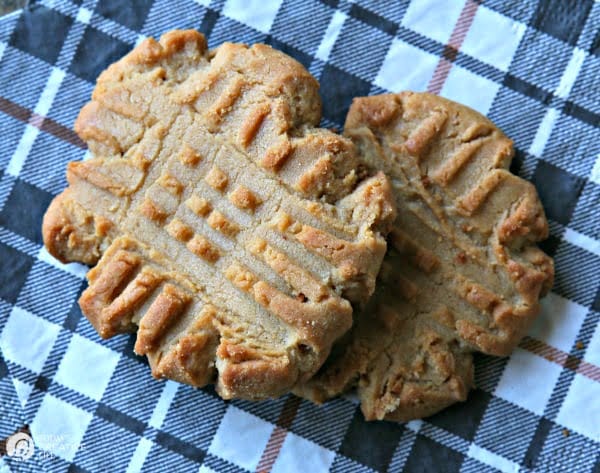 Peanut Butter Cookies
Author:
Today's Creative Life
Ingredients
½ cup butter, softened (one stick)
1 cup peanut butter
¾ cup brown sugar
¼ cup sugar
1 egg
1 tablespoon vanilla
1 teaspoon baking soda
1 teaspoon salt
1½ cups flour
Instructions
Preheat your oven to 350 degrees
I used my kitchen-aid mixer, but a hand mixer would work well too.
Combine softened butter, peanut butter, sugar and brown sugar until smooth.
Mix in the egg and the vanilla.
Grab another bowl, add your dry ingredients; flour, baking soda and salt. Mix well using a fork or wooden spoon.
Slowly incorporate the dry mixture into your batter. Mix well.
Grab a small amount of batter and roll between your hands to make small 1 inch balls of dough.
Place on a baking sheet lined with parchment or a silicone liner.
Use a fork to slightly flatten, marking the fork one way, then the other to create the traditional peanut butter cookie design.
Bake 8-9 min
Cool on a baking rack.
If you're obsessed with making all your cookies the same size, try using one of those
cookie dough scoops.
So much better than a cereal spoon.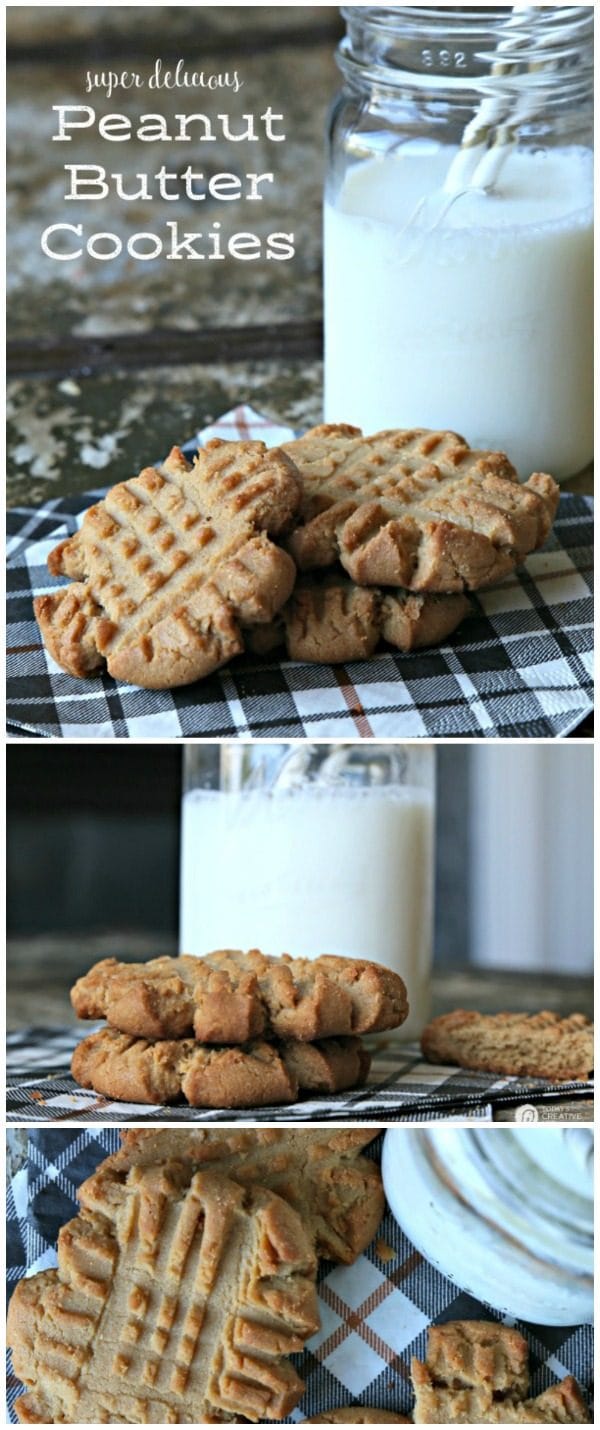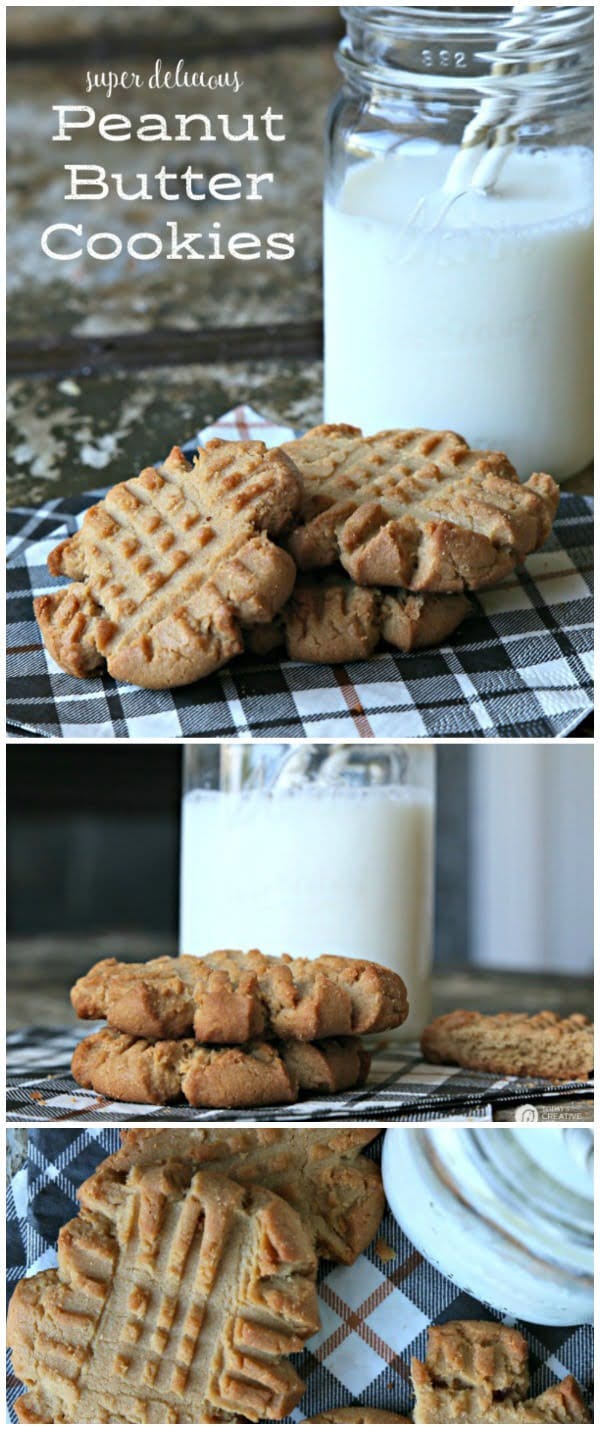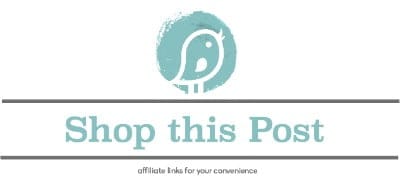 ---
More Delicious Cookie Recipes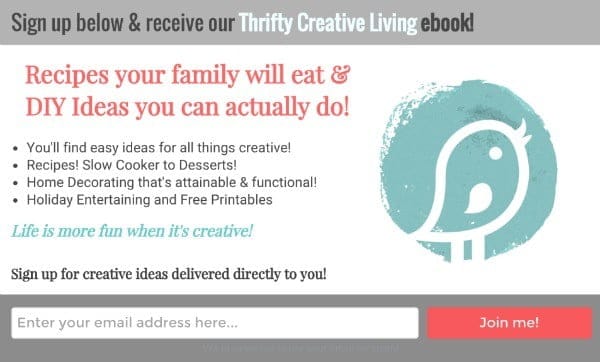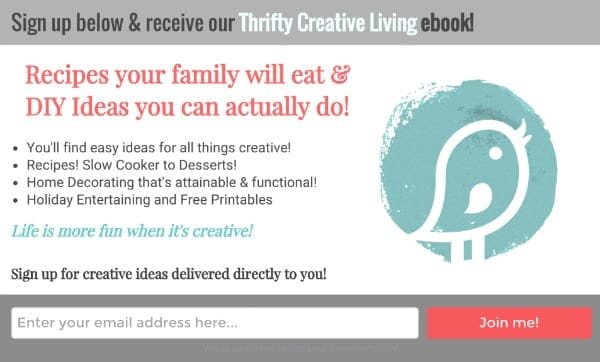 Follow me
 Facebook | Pinterest | Instagram | Twitter
---