Pumpkin Crunch Cake is one of our favorite fall recipes! I recently doctored it up a bit and now it's Pumpkin Crunch Cake with Chocolate Chips.
Pumpkin Crunch Cake with Chocolate Chips Recipe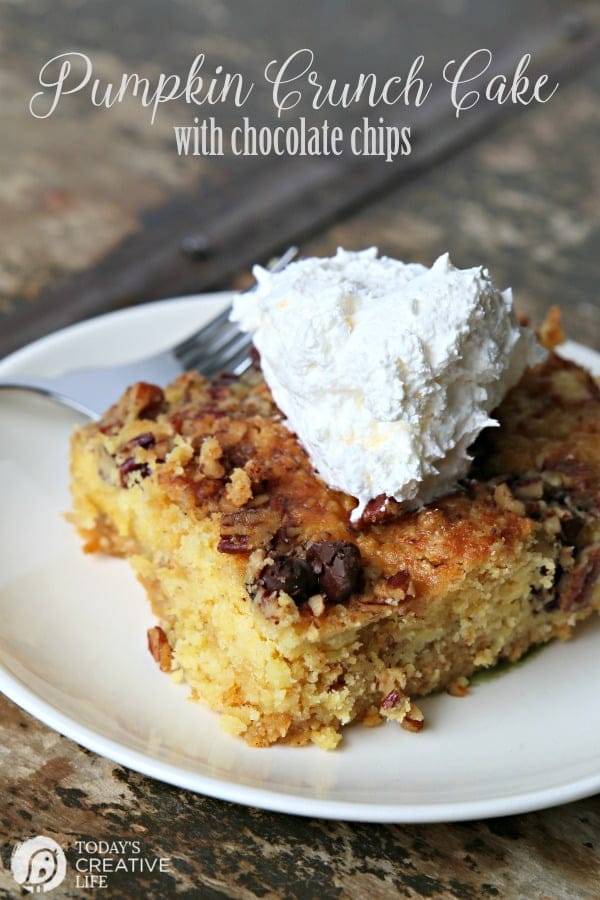 I first tasted Pumpkin Crunch Cake a few years ago when my neighbor Joy served it for our bunco dessert. I thought I'd died and gone to heaven! She gave me the recipe and I've been making it ever since.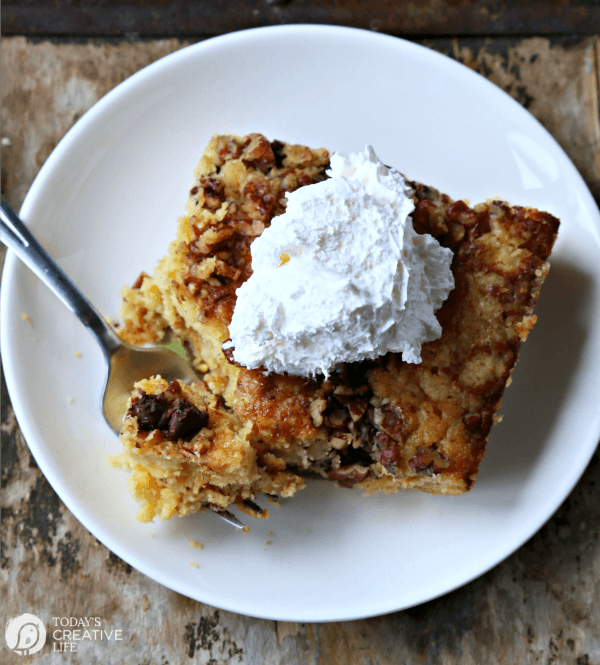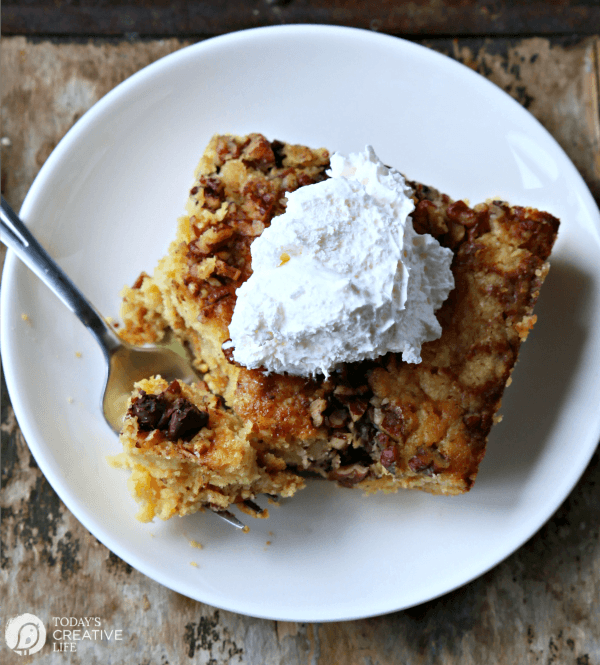 If you love pumpkin pie, then you'll LOVE Pumpkin Crunch Cake too!
I recently made it for Game Day this past Saturday when the Ducks were playing. My in-laws were here, as well as my husband's brother. Both my husband and his brother are U of O Alumni, so we made it an event. I made up my Game Day Taco Salad, my Game Day Sliders and then I realized I didn't plan dessert. How in the world could I forget the most important dish? Pumpkin Crunch Cake with Chocolate Chips was going to be PERFECT! Next time I may try this Apple Pumpkin Dump Cake.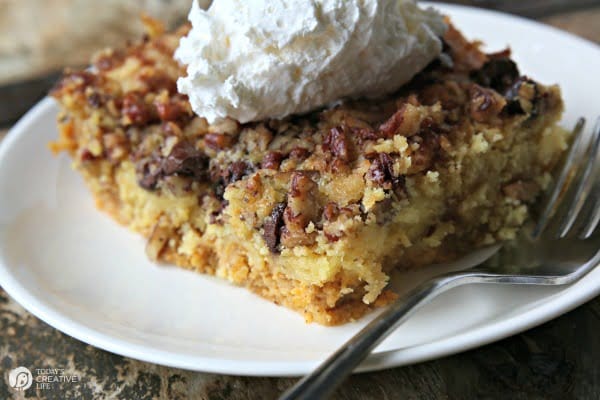 Since this is super easy to make, I threw it together the morning before everyone arrived. I did have to whip up my own pumpkin pie spice. Making my own allows me to customize it a little. I topped with whipped cream.
The house smelled amazing. It was a hit and my son had thirds.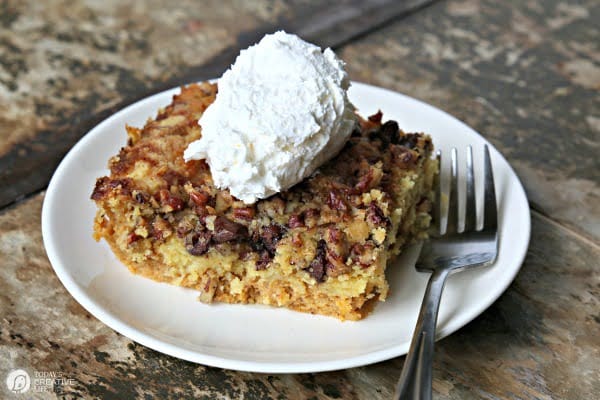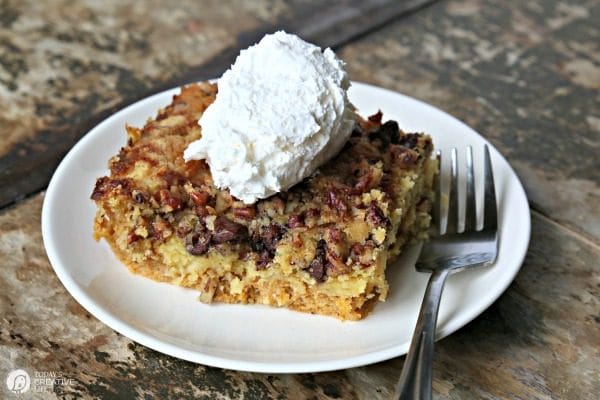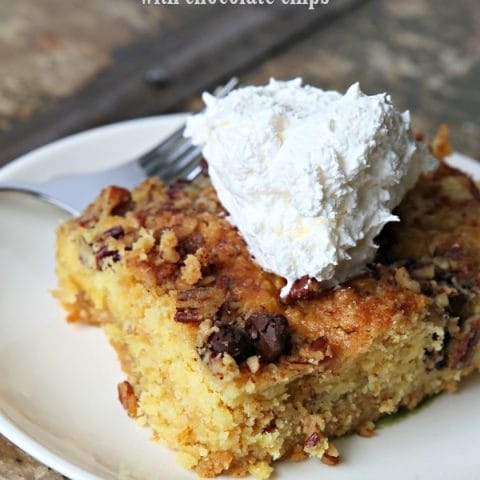 Pumpkin Crunch Cake with Chocolate Chips
Yield: 10
Cook Time: 50 minutes
Total Time: 50 minutes
Pumpkin Crunch Cake is the ultimate cake mix dump cake for fall.
Ingredients
1 (15oz) can pumpkin puree (regular size, not huge)
1 (12oz) can evaporated milk
4 eggs
2 teaspoons pumpkin pie spice
1 cup sugar
1 teaspoon salt
1 package yellow cake mix
1 cup chopped nuts (I used pecans)
1 cup butter or margarine – melted
3/4 cup chocolate chips
Whipped Cream for the topping
Instructions
Lightly grease 9×13 baking pan. Preheat oven to 350 degrees.
Mix together pumpkin puree, evaporated milk, eggs, sugar, pumpkin pie spice, and salt. Mix well. I use a mixer, but you could use a wooden spoon.
Pour into prepared pan
Sprinkle cake mix over the top of the mixture.
Pat down and spread nuts and chocolate chips evenly.
Drizzle melted butter over the top.
Bake 50-60 min.
Top with whipped cream when serving…..if wanted. I prefer mine plain.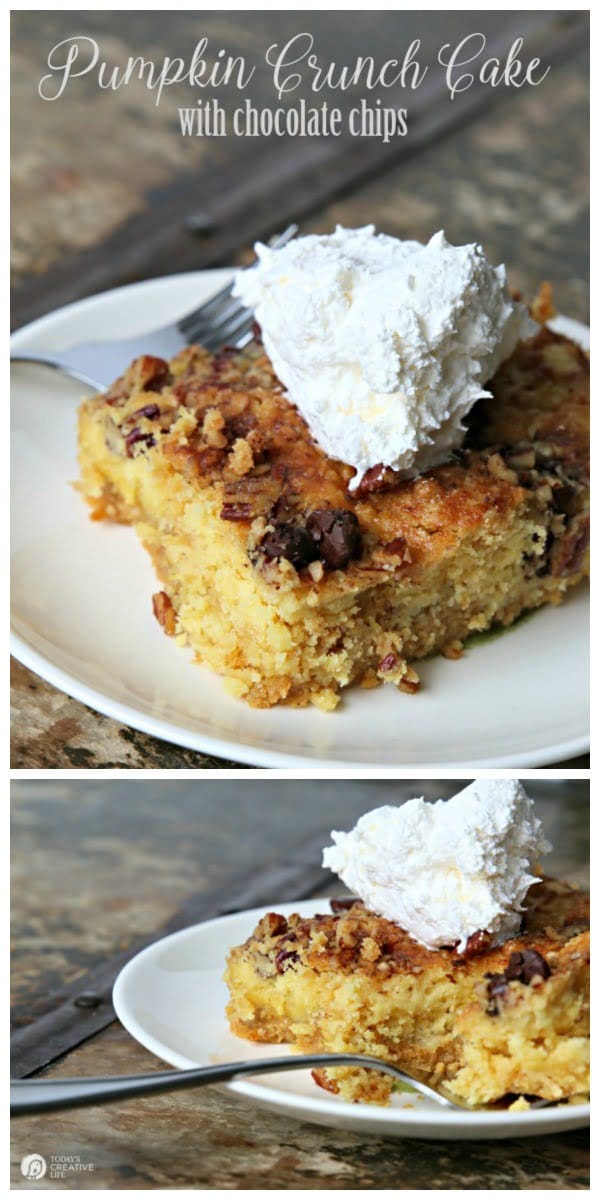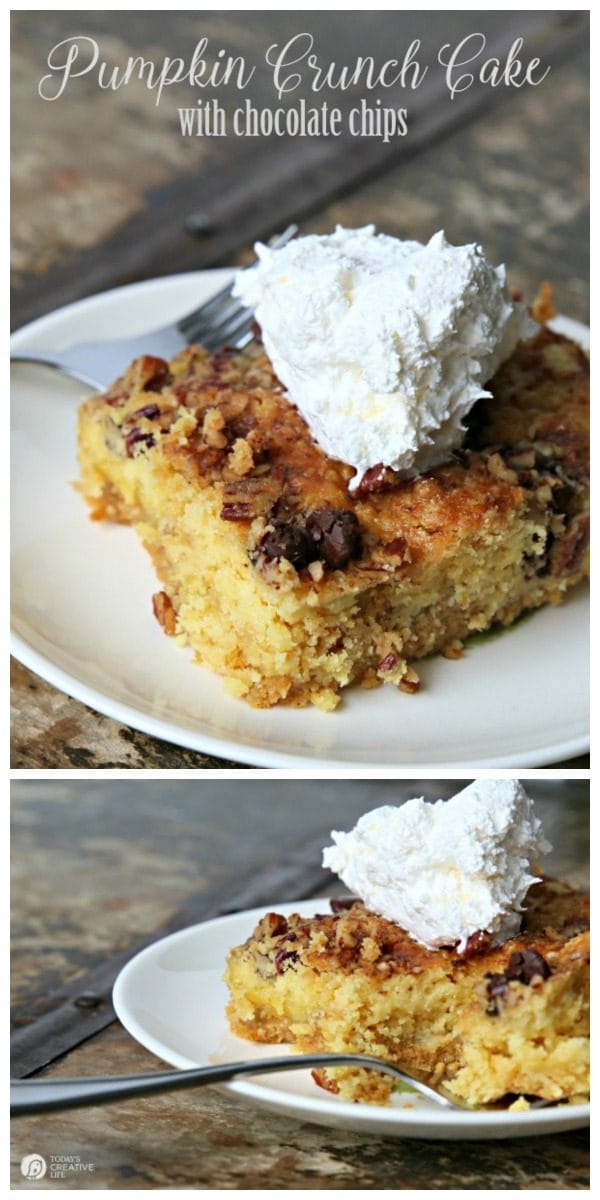 If you've never made a Pumpkin Crunch Cake, then you MUST!
---
More Pumpkin Recipes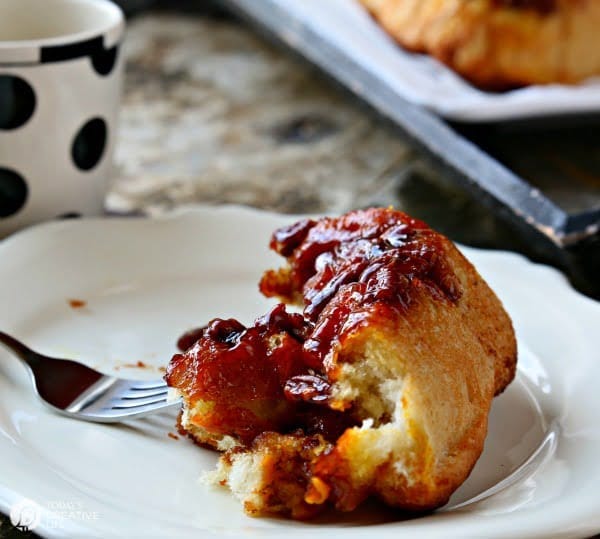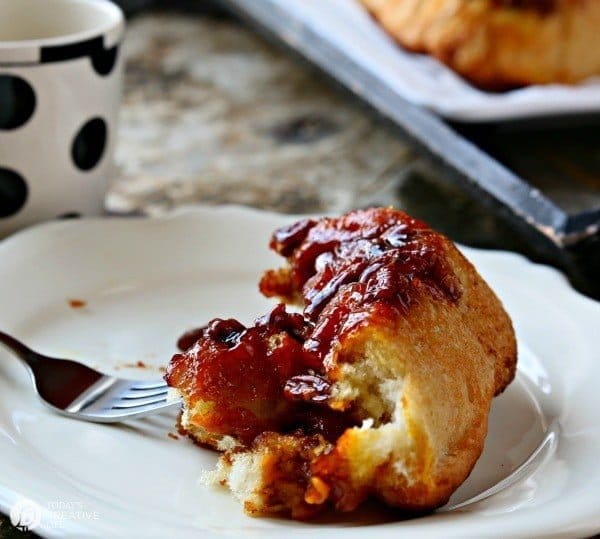 Pumpkin Spice Monkey Bread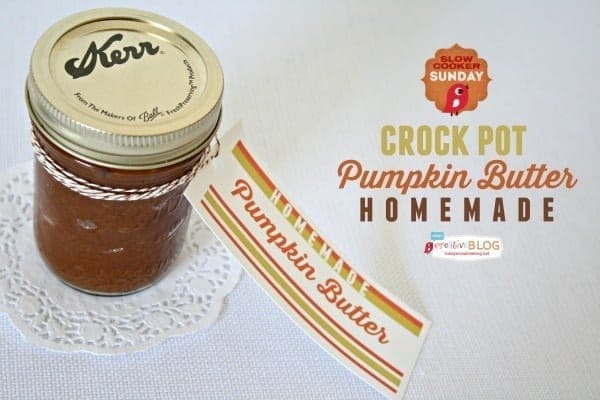 Crockpot Pumpkin Butter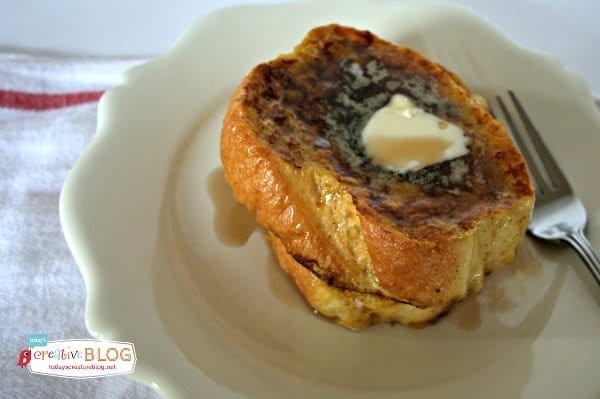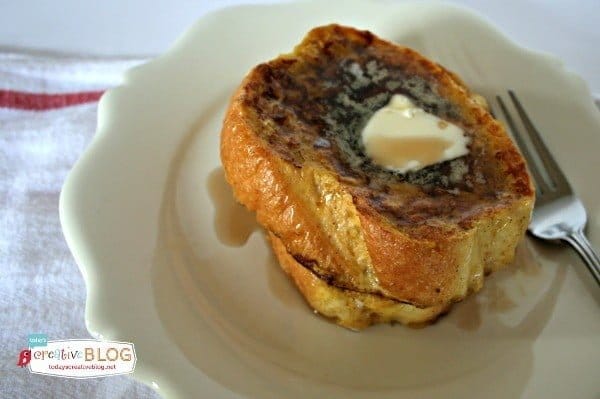 Pumpkin Crusted French Toast
---