Now that September is over, it's OK to get into the Halloween Spirit!  I'm not usually very timely with my Halloween Decorating, but I did manage to make a few of these fun and easy Halloween Terrariums.
Halloween Spirit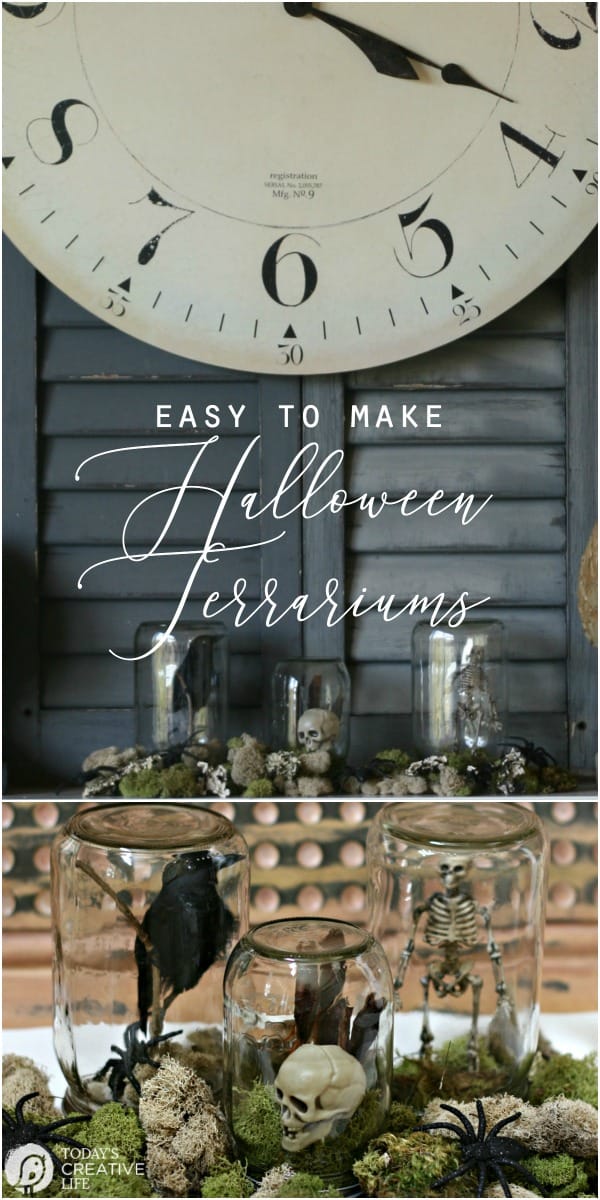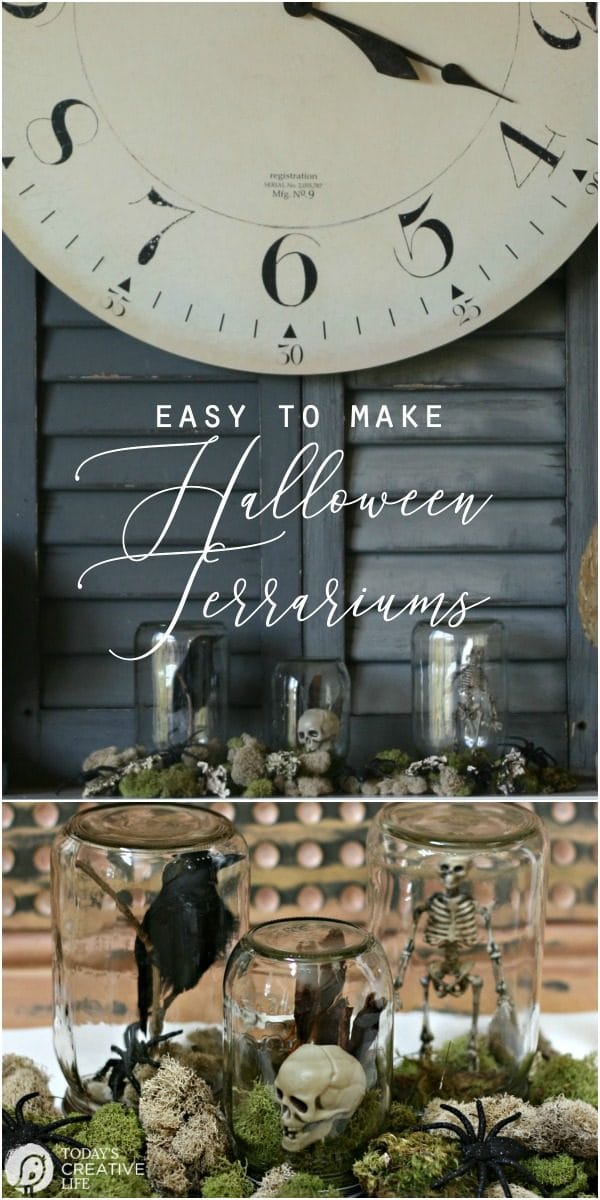 DIY Halloween Decorations – Mason Jar Spooky Terrariums
These DIY Halloween decorations are so simple!  And jar terrariums are so popular and perfect for any holiday.  No fancy supplies needed! I used a few different sized jars for variety.  I then shopped my back yard for twigs, seed pods, rocks, etc.  I also picked up a few Halloween novelty items from the craft store.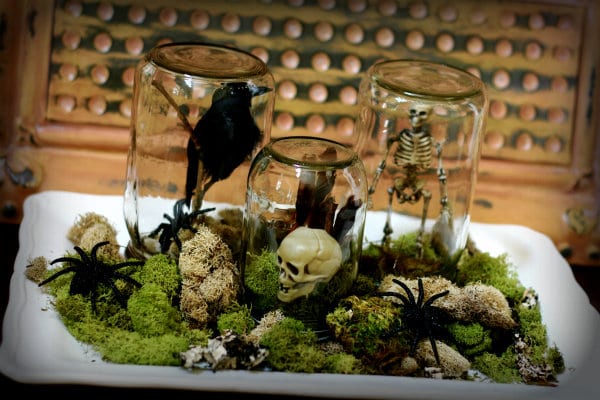 This is the perfect craft to get the kids involved, especially for little ones.  No scissors or glue needed……..keeping the risk of injury or risk of glue in the hair down.
Spooky Terrarium Supply List
Canning Jars or Recycled Jars – a couple sizes make it more interesting, but the large jars are easier to manipulate.
Twigs, rocks, moss, seed pods or leaves from the yard
Crows and Halloween novelty items (you probably already have some from last year)
florist foam – I used florist foam to stick my seed pods into with the skull.  I also used it for the twig the crow is on
Spanish Moss– I picked up a bag of this at the craft store, although you could use leaves, dirt, rocks etc.
How to Make A Halloween Terrarium
Gather your supplies.
Grab a few lids and glue florist foam to the inside portion of the lid.
Arrange your Halloween items into the foam.
Cover with spanish moss. Glue if necessary.
Holding the jar upside down, replace your lid.
Arrange your jars, lid down. I placed all mine on a tray full of Spanish moss.
You now have a festive holiday table centerpiece or mantel decoration!   I like it because it's still somewhat stylish.  It doesn't scream "tacky" like so many other Halloween decorations………or at least the ones my husband and son put up every year outside.
---
See more creative Halloween ideas!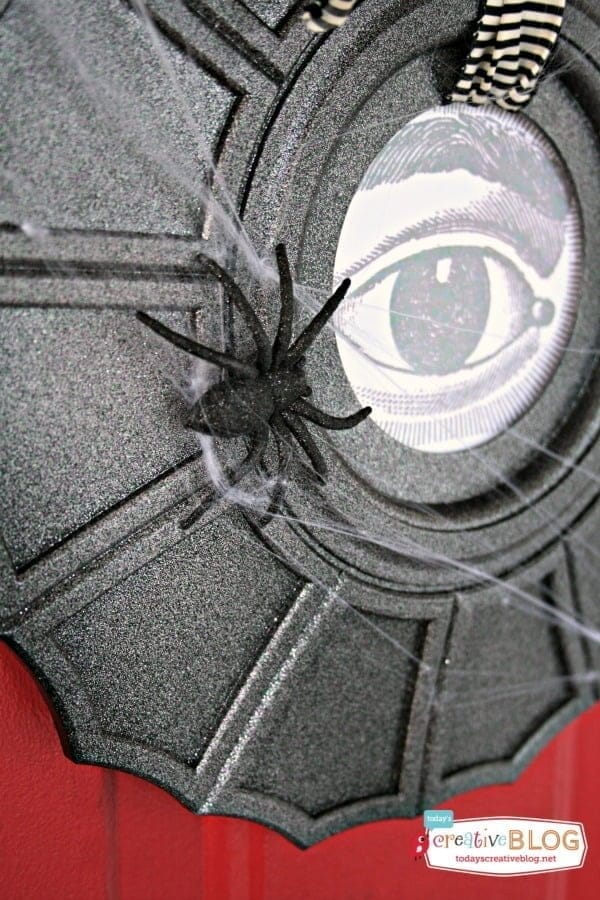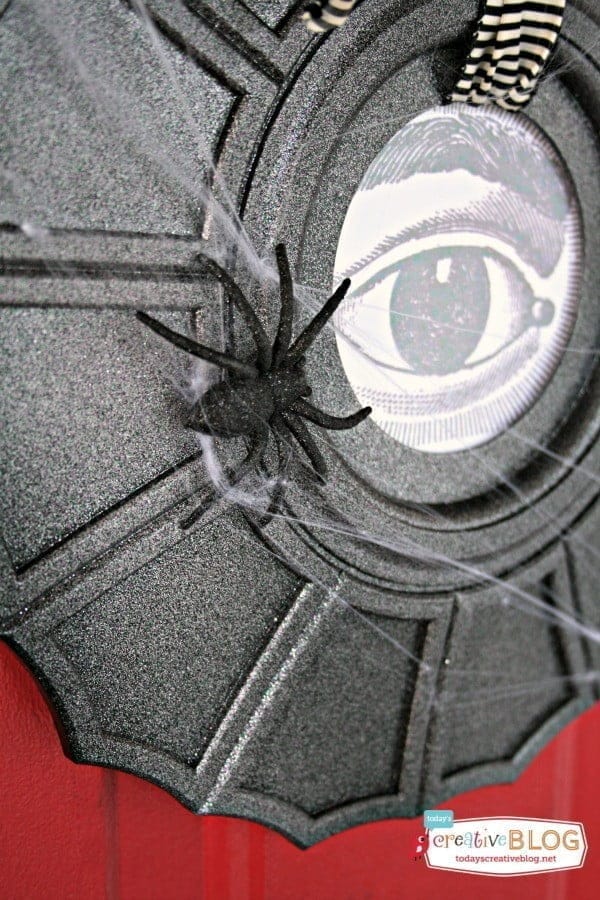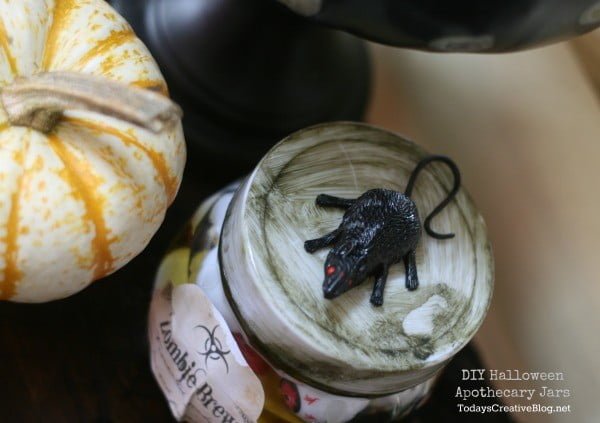 Easy Halloween Apothecary Jars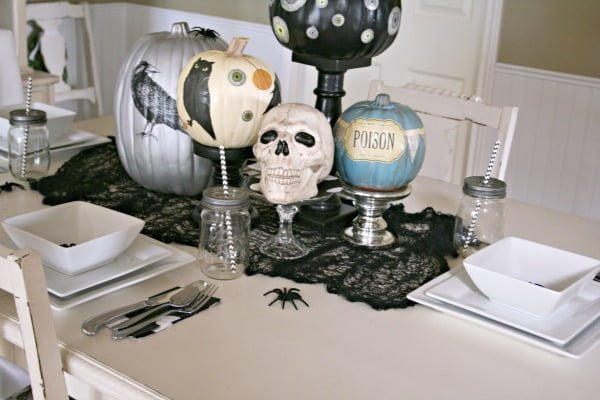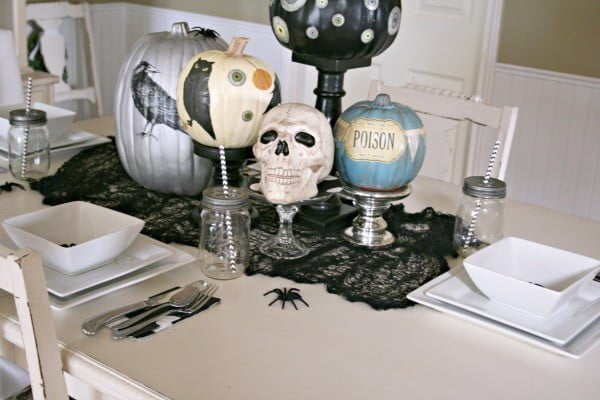 Halloween Table Centerpiece – Decoupaged Pumpkins