While I'm away, I've got a team of creative bloggers holding down the fort! Today it's all about this Beer-itas Beer Margaritas Recipe for your summer celebrations. I'm always looking for margarita mix recipe and easy cocktail ideas for the summer months!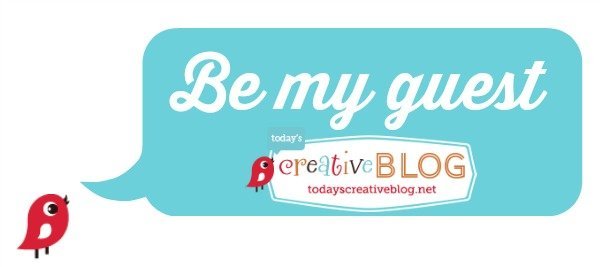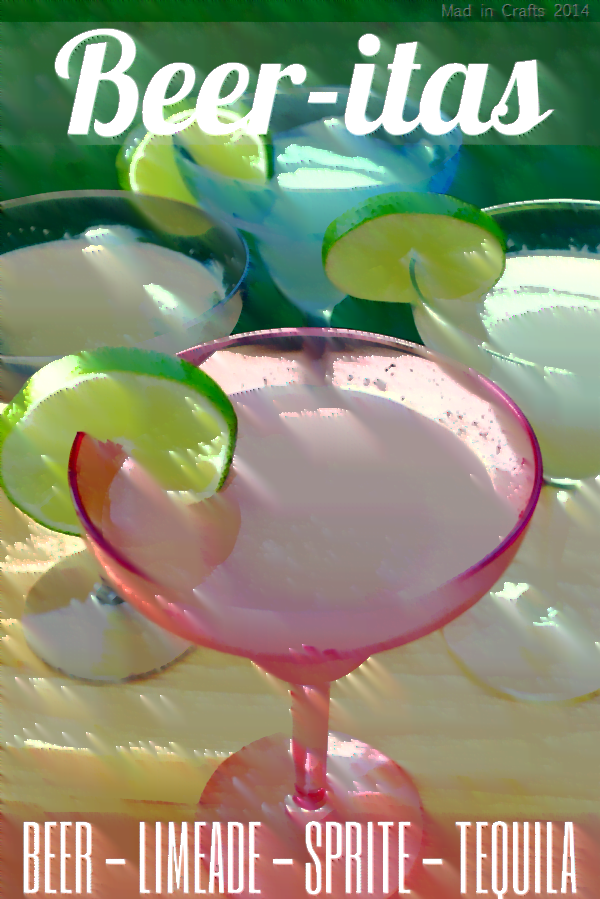 Beer Margaritas Recipe
Hey, everyone! I am so glad to be posting here today. I've loved Kim's blog for years now, and I am grateful for a chance to join in her summer series. I'm Jessica, and I have been blogging at Mad in Crafts for almost 5 years now — sharing crafts, recipes, DIYs and more. Today I am going to share one of my favorite summer drinks with you: The Beer-ita! Clear out your schedule for the rest of the day, because once you dip into a pitcher of these delicious beer-itas you aren't going to be going anywhere!
How to Make Beer-itas
Yes, these are really the ingredients for my favorite margaritas. If you are a margarita purist, it looks totally crazy, but I promise that you will love the way it tastes. You will need a can of frozen limeade, Sprite (or other lemon-lime pop), Mexican-style beer, and tequila.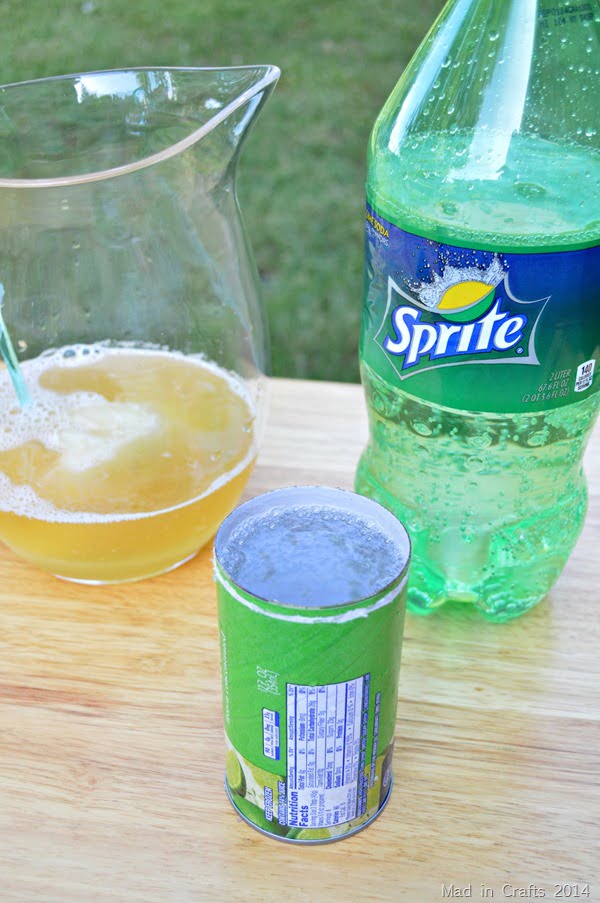 The great thing about this recipe is how simple it is to mix up. Pour in the limeade and beer and then use the empty can to measure out the rest of the ingredients. Fewer dishes to wash later, right?
So, to be clear: Pour in 12 oz. of limeade, 12 oz. of beer, 12 oz. of Sprite…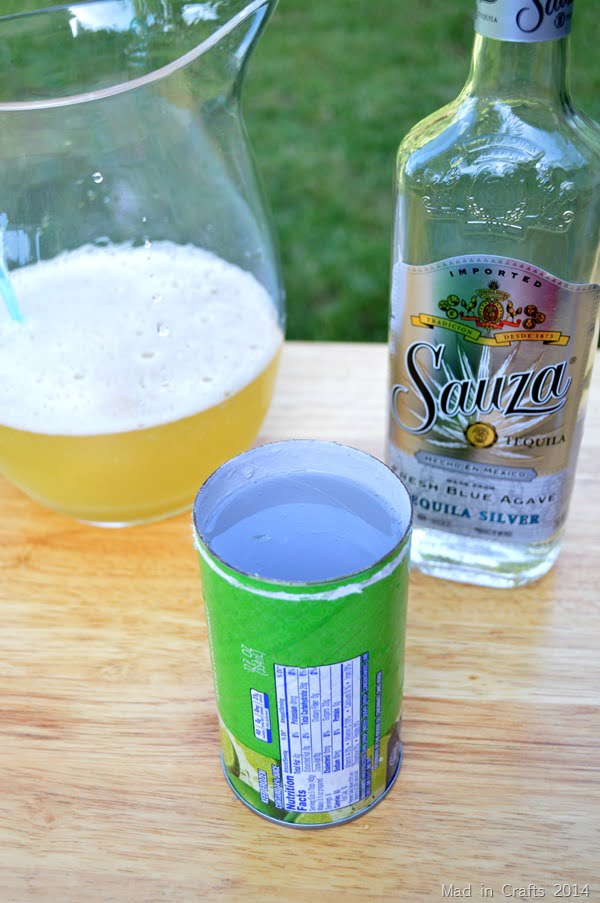 …and 12 oz. of tequila. No, that is not a typo. This pitcher of beer-itas contains a cup and a half of tequila. Lock up the car keys, friends.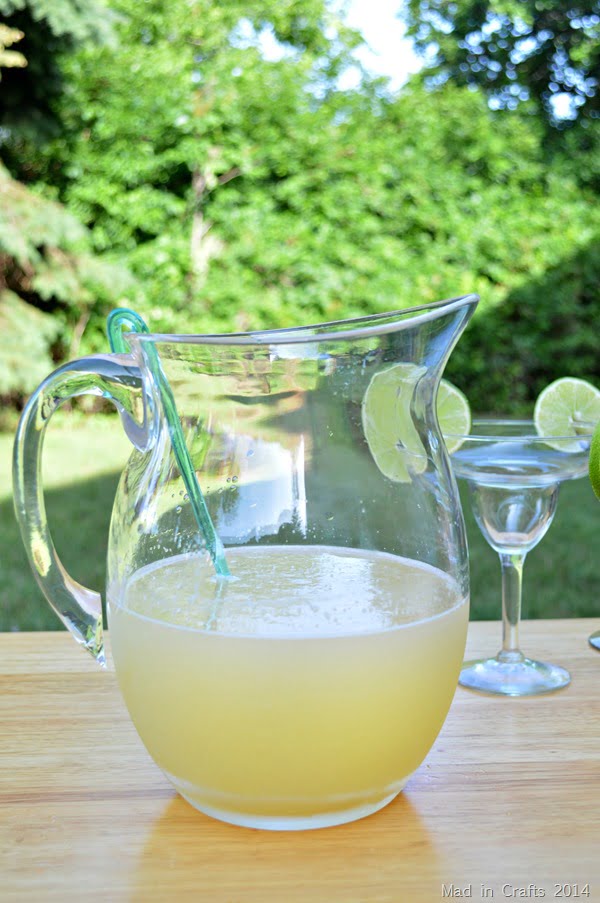 Gently stir the ingredients together, but DO NOT BLEND WITH ICE. Remember that there is a decent amount of carbonation in this drink, and carbonation and blenders don't play well together.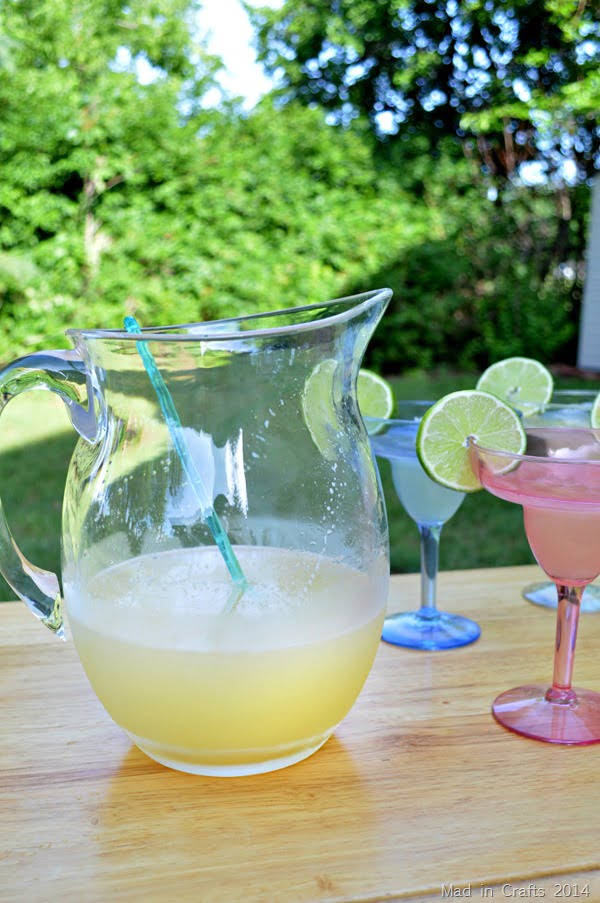 You can serve the beer-itas over ice or in traditional margarita glasses. The frozen limeade instantly cools the drink, so you don't have to use ice to chill it.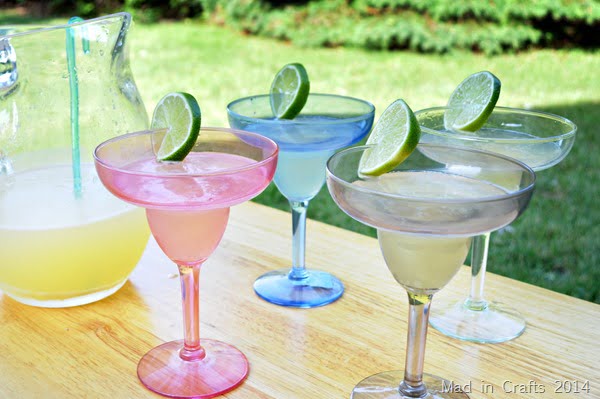 Pour out drinks for you and your friends. Go the traditional route and garnish with a lime.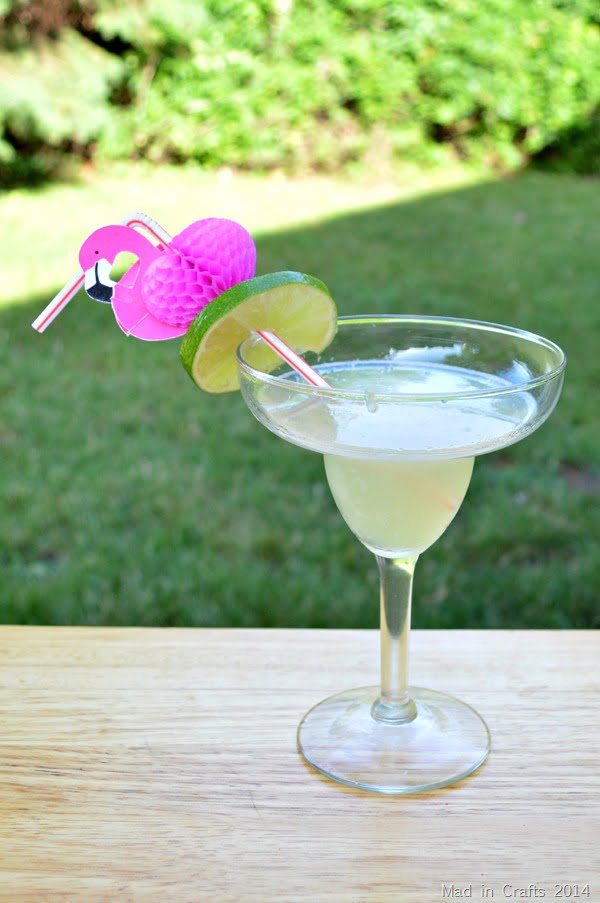 Or, you can get festive with some cheeky flamingo straws from the dollar store.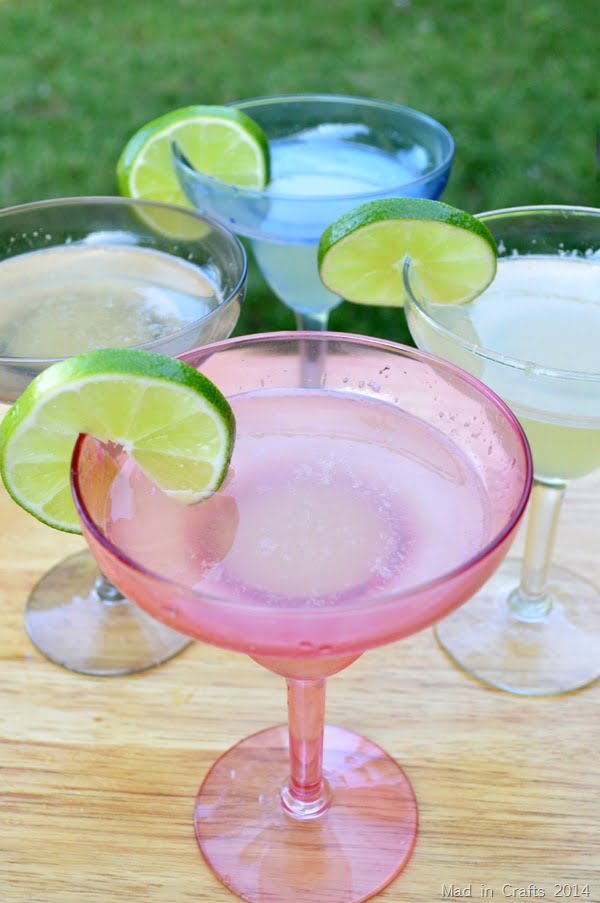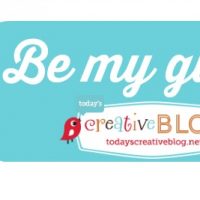 Beer Margaritas Recipe
Ingredients
12 oz. of limeade (frozen concentrate)
12 oz. of beer
12 oz. of Sprite
12 oz. of tequila
Instructions
Using a large pitcher, pour in your limeade.
Then you can use the limeade container to measure the rest of the ingredients.
Pour in the rest of your ingredients and gently stir.
There's a lot of carbonation, so be mindful when mixing.
Notes
Never drink and drive.
Be responsible when drinking.



Seriously though, you guys, I am putting on my stern mom face here and telling you to be responsible when enjoying these Beer-itas. No operating heavy machinery or texting old flames after imbibing. Better safe than sorry.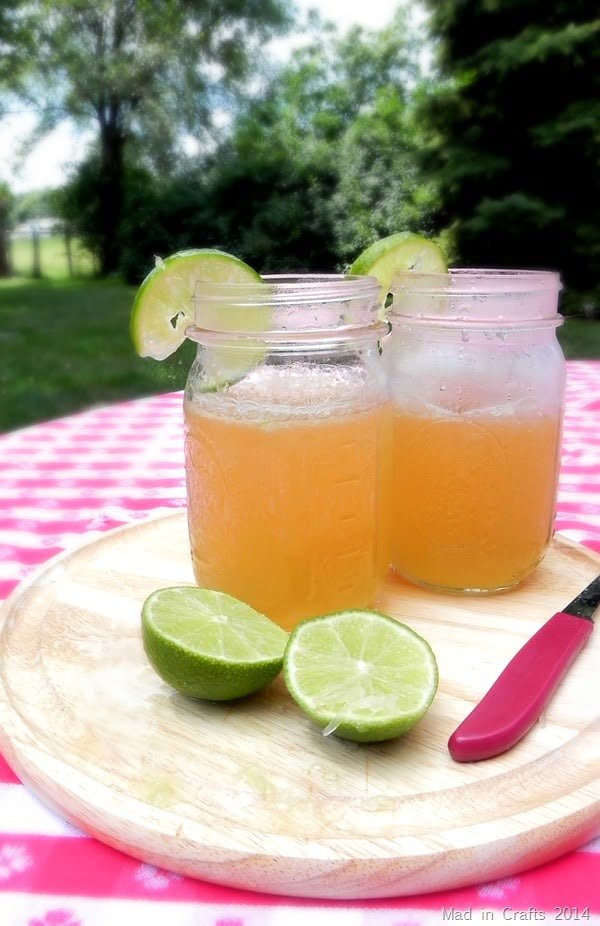 I've shared a few other delicious adult beverage recipes on my blog. A Cuban Bul is a delicious cocktail made with beer, ginger ale, and freshly squeezed lime. Your friends will beg you to bring it along to every BBQ you attend!
I created this Sugarplum Sangria recipe a few years back because it didn't seem fair that sangrias are labeled as a summer-only drink. Wine is still good in the winter, right?
My Arnold Palmertini is another refreshing summer cocktail. It's made with tea-infused gin and tastes dangerously similar to a classic Arnold Palmer drink.
But, don't worry, drinking isn't all I do! I'd love to have you visit me for craft tutorials, DIYs, recipes, and all sorts of crazy good creativity!
---
Simple Cocktail Recipes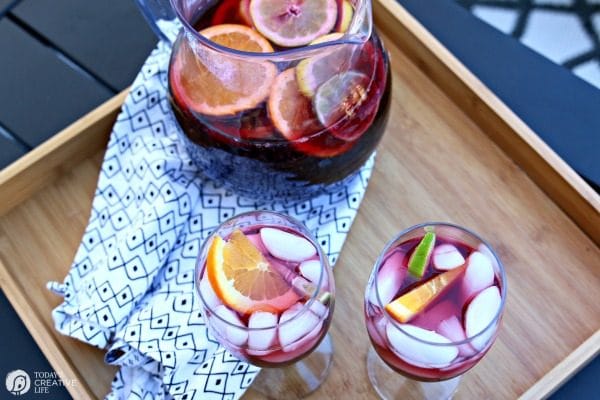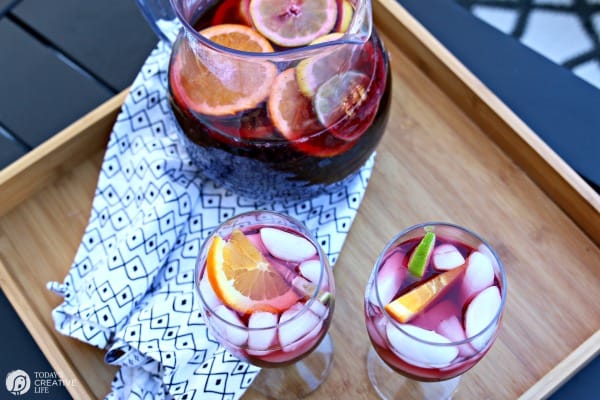 Spanish Sangria Recipe for a Crowd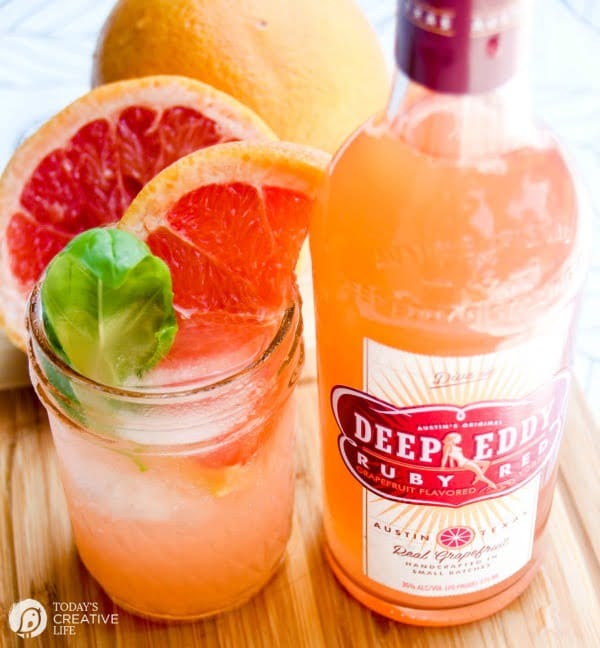 Double Trouble Grapefruit Cocktail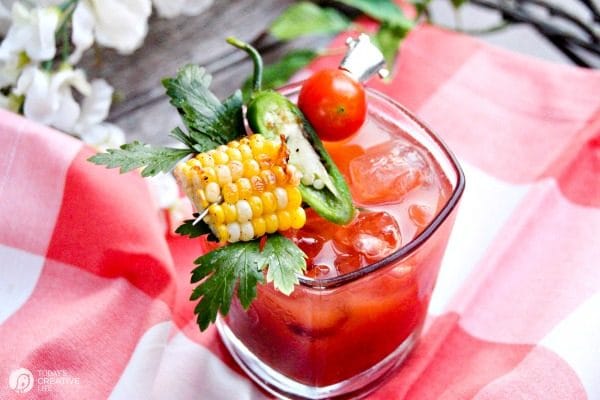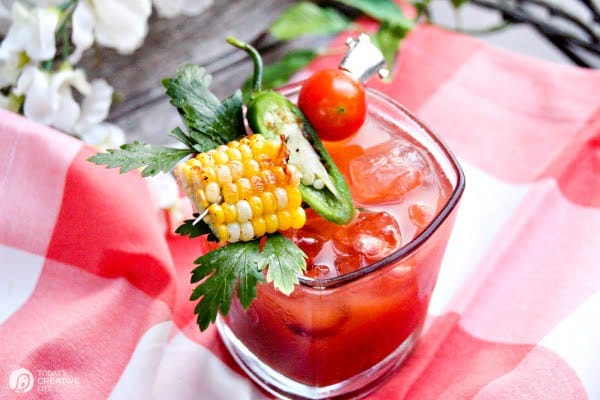 Garden Fresh Bloody Mary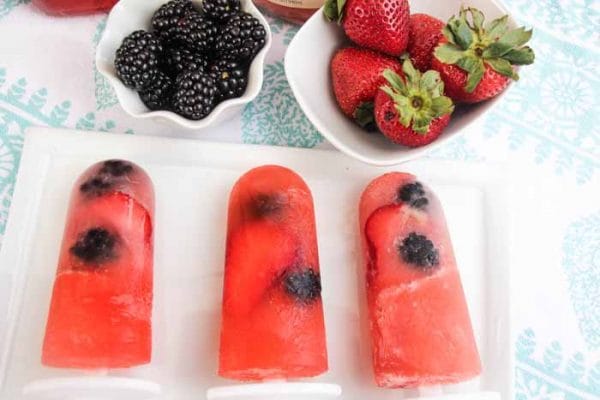 Strawberry Blackberry Margarita Popsicles