You have not lived until you have one of these fresh baked Frosted Banana Squares from my good friend Mique who is sharing her amazing Frosted Banana Squares Recipe! They kind of remind me of my Banana Bread with sour cream recipe! Whip up a batch for the family or add the free banana printable below for a quick and thoughtful gift. Everyone loves fresh baked goods!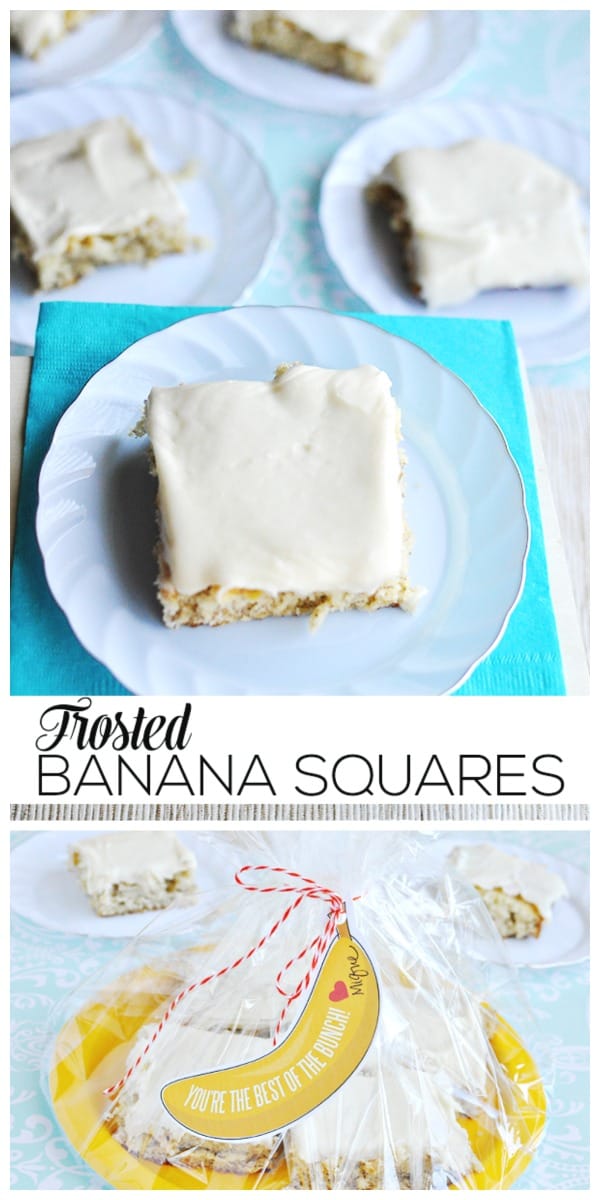 ---
Frosted Banana Squares
Hi, TCL friends! I'm excited to be here to share a recipe with you today. My name is Mique and I have a creative blog, Thirty Handmade Days. I like to share recipes, printables and unique gift ideas. Kim featured me a long time ago but it was the best day of my life! I also own the Queen Bee Market, a craft boutique based in the San Diego area. I'm a mom to three crazy kids and I just celebrated my 15th anniversary with Josh this past weekend. Woohoo!
Some of my favorite recipes come from old church cookbooks. I have quite the collection and use them almost daily. I recently posted on Instagram how I had *way too many* bananas that were overripe. People shared so many great ideas for what to do with them but I found a new recipe in one of those cookbooks that was a huge hit.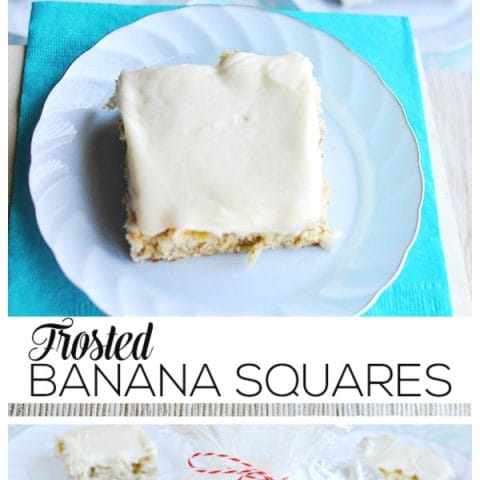 Frosted Banana Squares
Yield: 1
Prep Time: 10 minutes
Cook Time: 25 minutes
Total Time: 35 minutes
Ingredients
1/2 cup butter, softened
2 cups sugar
3 eggs
3 mashed bananas
1 teaspoon vanilla extract
2 cups all-purpose flour
1 teaspoon baking soda
dash of salt
Frosting
4 oz. cream cheese, softened
1/4 cup butter, softened
2 c. powdered sugar
1 tsp. vanilla extract
Instructions
In a large bowl, cream butter and sugar.
Beat in the eggs, bananas and vanilla.
Add flour, baking soda and salt and stir until blended.
Pour into a greased jelly roll pan.
Bake at 350° for 20-25 minutes or until a toothpick inserted near the center comes out clean.
For the frosting, in a small bowl, beat cream cheese and butter. Add powdered sugar and vanilla.
Beat until smooth. Spread over cooled banana bread base. Note: Frosting can be doubled for a thicker topping.
Place in fridge to chill. Tastes best served cold.
Notes
Nutrition information is approx from VeryWell Nutrition Calculator.
Nutrition Information
Amount Per Serving
Calories 365
Carbohydrates 61.1g
Sugar 45.5g
While I know not everyone are big fans of bananas, most people I know love cream cheese frosting. Am I right? This recipe is the perfect combination of a dense cake with a sweet topping. Mmmmmmm.. My whole family gave it two thumbs up and I know I'll be using any overripe bananas in the future on this one.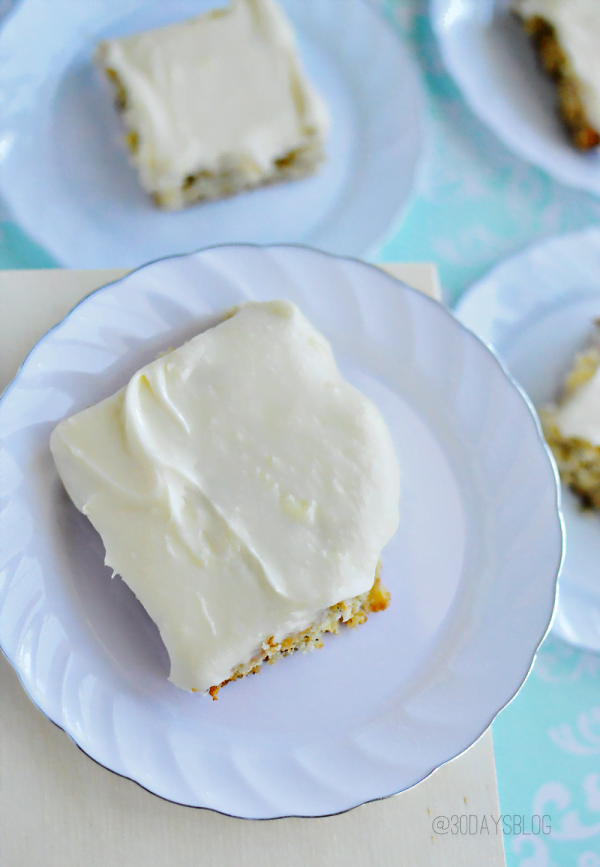 If you do love bananas like we do, you might like some of these banana recipes:
Banana Bread
Chocolate Chip Sour Cream Banana Bread
Churro Caramel Banana Cream Pie
In case you'd like to share with your friends, I created some cute banana themed tags to add to your plate of treats.
You can grab those banana printables over at 30days today.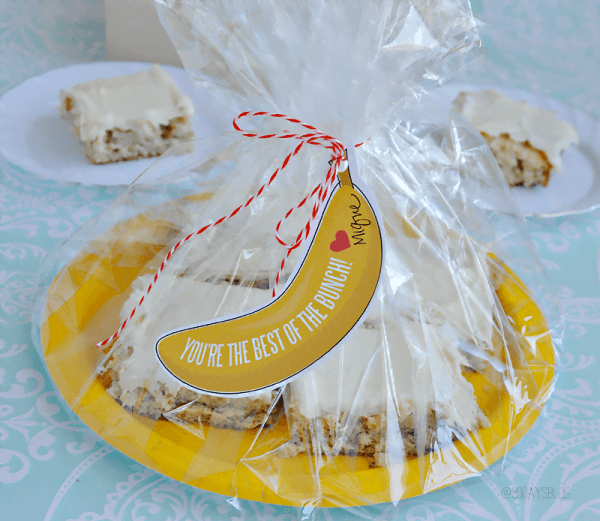 ---
More Baked Goods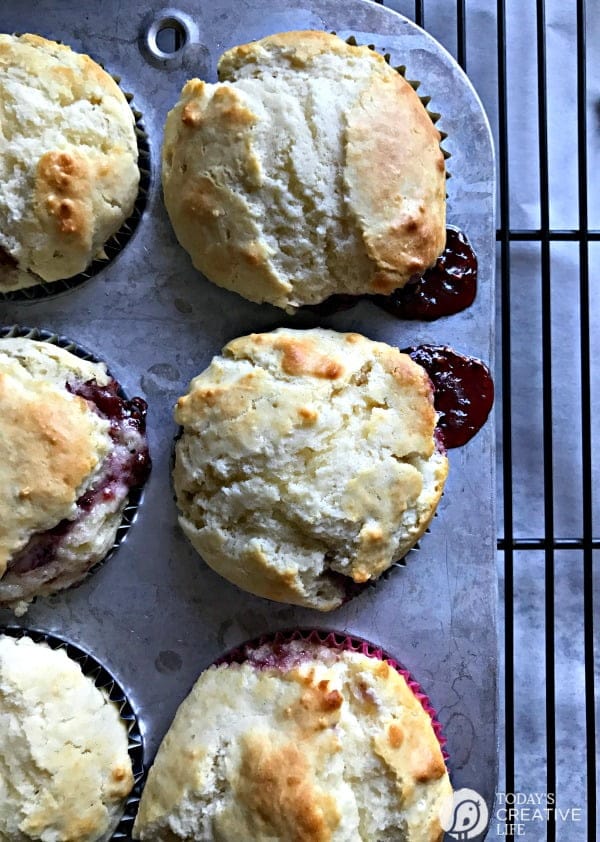 Sweet Raspberry Muffins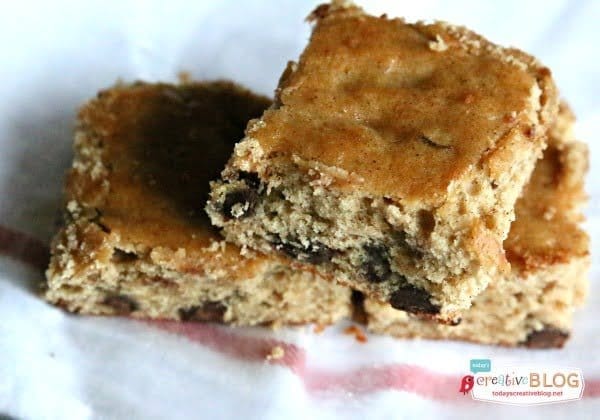 Peanut Butter Banana Bars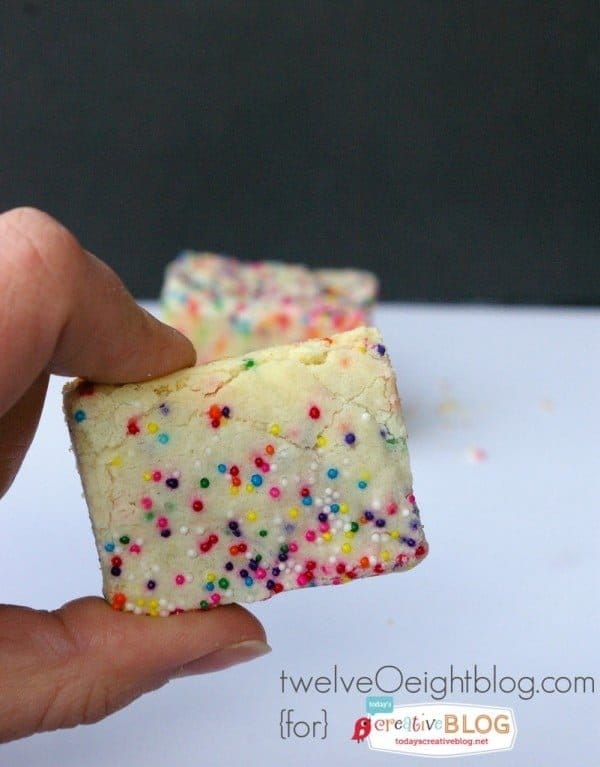 Cake Batter Cookie Bars