This Southwestern Black Bean and Corn Salsa is chunky, full of fresh ingredients and bursting with flavor! Black beans, sweet corn, avocado, and red onion are just a few flavors in this delicious party dip and appetizer.
I love a quick to make salsa, and this Black Bean, Avocado and Corn Salsa does not disappoint! Best of all, you can make this recipe quickly. Reminds me a little of this Mexican Black Bean and Corn Salad.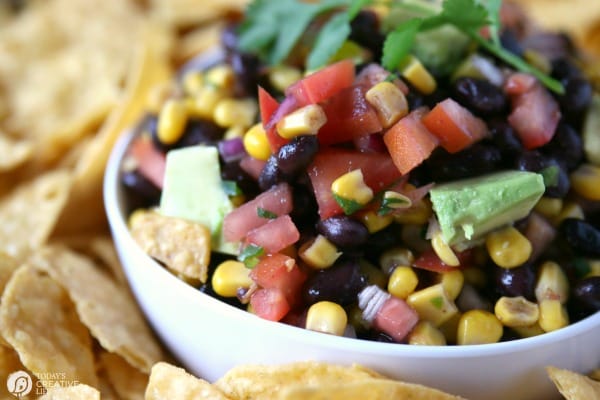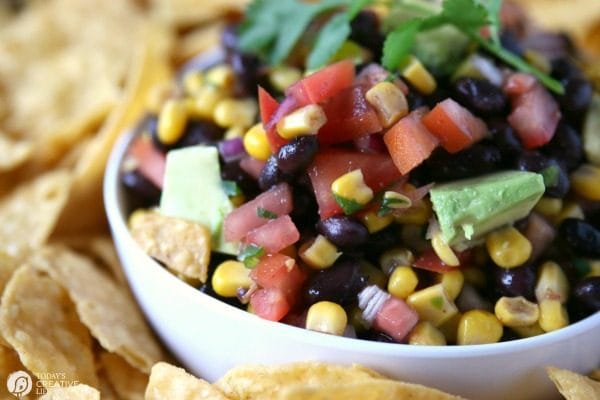 Of course, it only gets better as it sits so all the flavors can blend and get to know each other. Always add the avocado before serving. They tend to turn a little brown if left out. I do notice they do better if I drizzle lime juice over them.
Black Bean and Corn Salsa with Avocado Recipe
Print out this recipe and tuck in your recipe binder under appetizers and party food.
It's great to serve year-round, it's easy to transport to a potluck or BBQ and it makes a great football game day appetizer for any Super Bowl parties you may be throwing.
I normally don't like corn mixed in foods, but I must be growing up because I can't live without the corn salsa from Trader Joe's I use in this easy appetizer with brie cheese and crackers.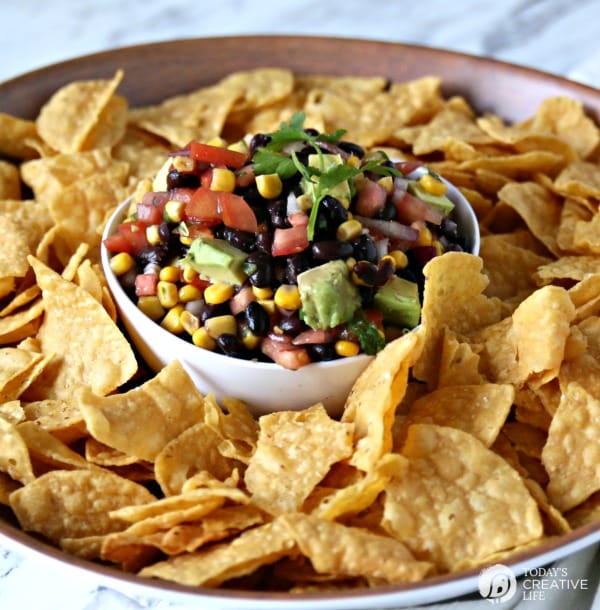 How to Make Black Bean and Corn Salsa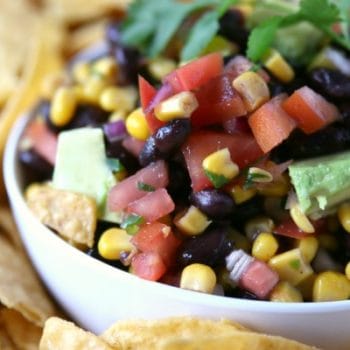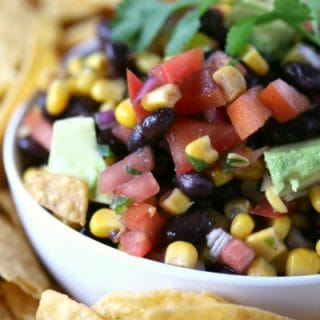 Black Bean and Corn Salsa
Yield: 6
Prep Time: 10 minutes
Total Time: 10 minutes
This chunky Southwestern salsa is a great party appetizer too!
Ingredients
1 can (15oz) Black Beans - drained and rinsed
1 can (15oz) corn - drained and rinsed
1/2 cup diced red onion.
1 cup diced tomato
Juice of one lime
2 tablespoons finely chopped fresh cilantro
1 tablespoon finely chopped jalapeno pepper - seeds and membranes removed.
1 tablespoon hot sauce. I used the chipotle pepper Tabasco sauce.
1 teaspoon sea salt
1/2 teaspoon ground cumin
1/2 teaspoon ground coriander
1 cup diced avocado
Instructions
In a medium-size bowl, mix all the ingredients together, except the avocado.
Place in the fridge for 30 minutes or so.
Stir in and add the avocado before serving.
Serve with tortilla chips, crackers or sliced baguette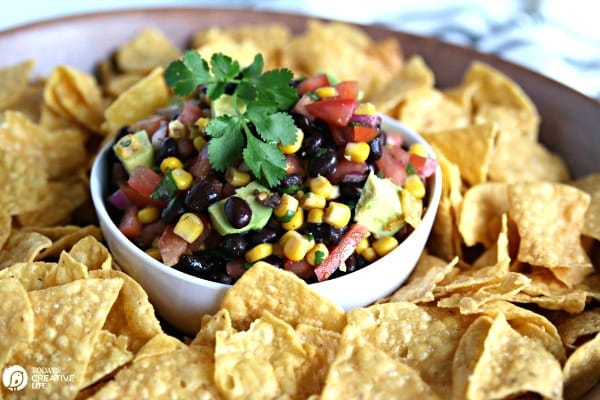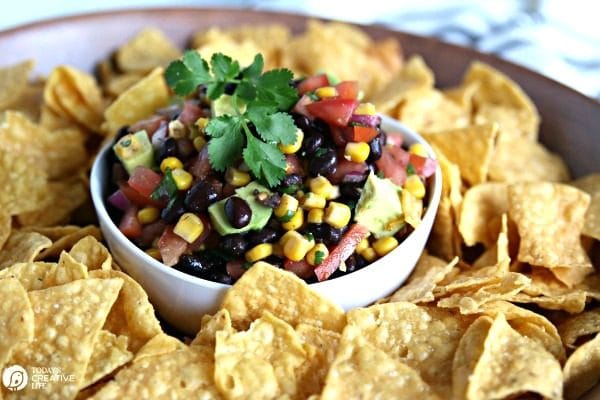 How Long with Black Bean and Corn Salsa Last?
All the ingredients, except for the avocado can be stored in the fridge for a couple of days. If you find yourself with a lot of leftovers, just pick the avocado out and store in an airtight container. Add fresh avocado later if desired.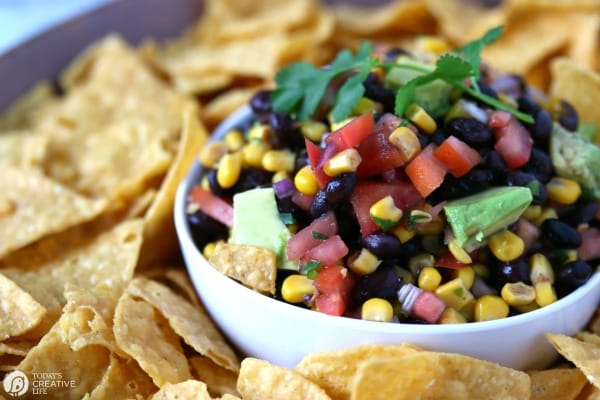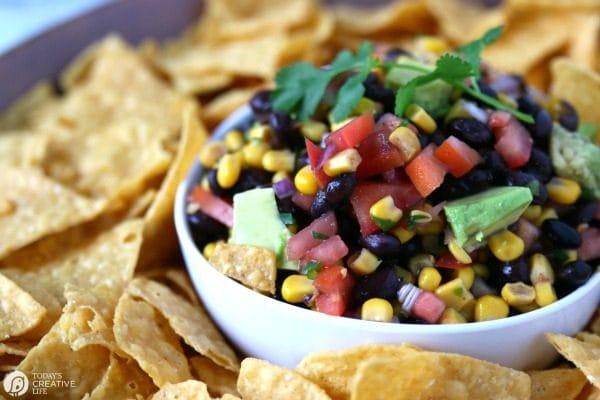 What to Serve with Southwestern Salsa?
My go-to is always tortilla chips of course, but it's also great to add to nachos, tacos, burritos or burrito bowls. Perfect for a taco bar!
Crackers, sliced baguette bread also makes great vehicles for getting this delicious black bean and corn salsa appetizer in your mouth!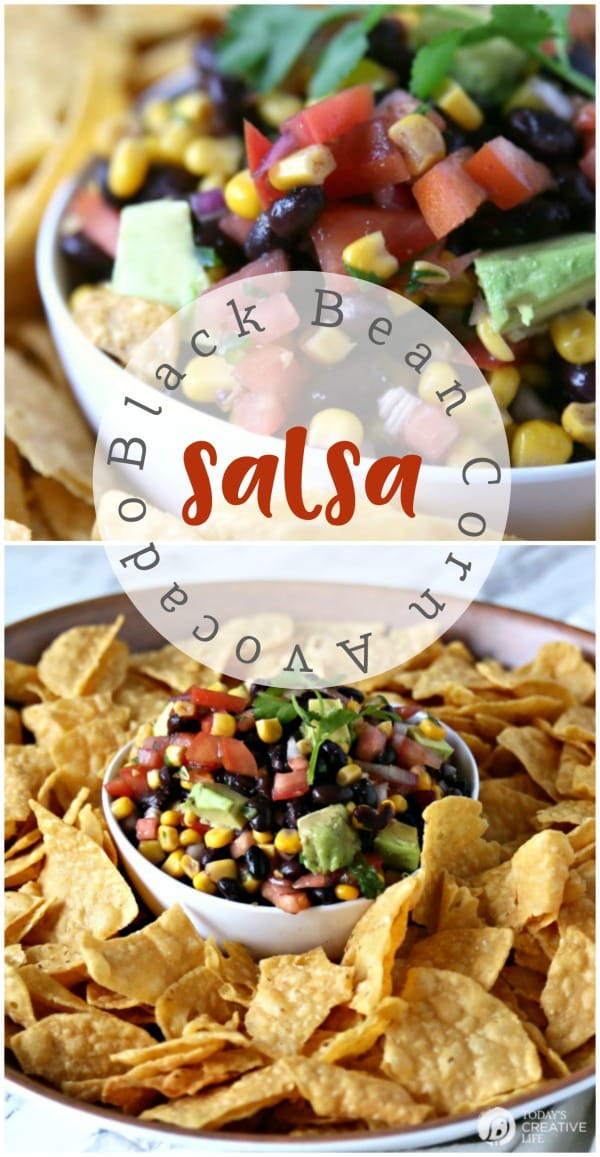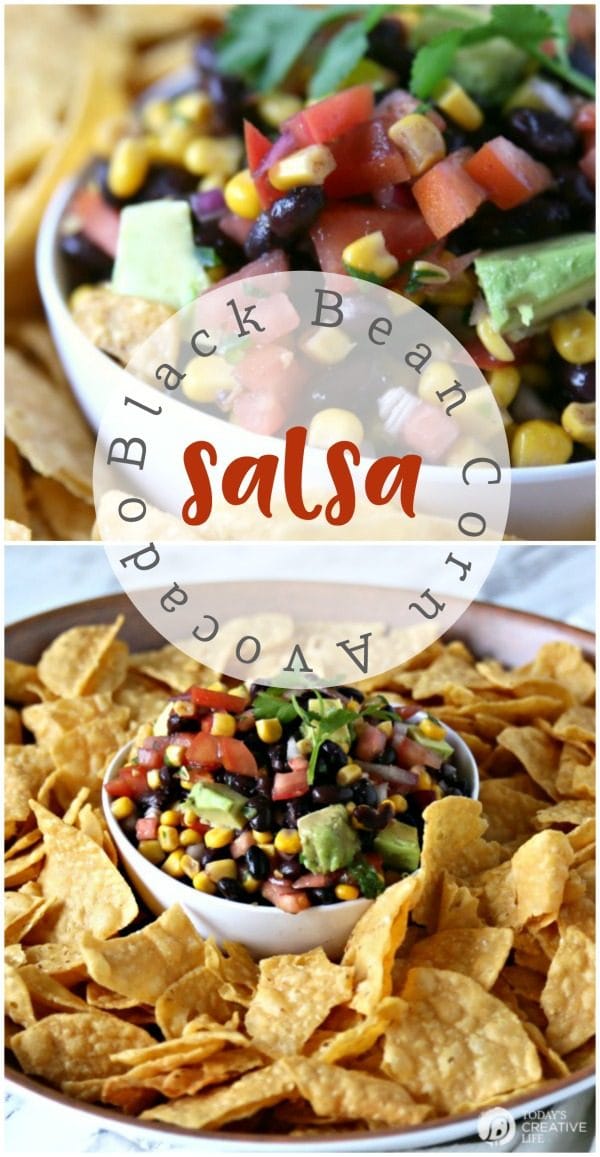 ---
Easy Appetizer Recipes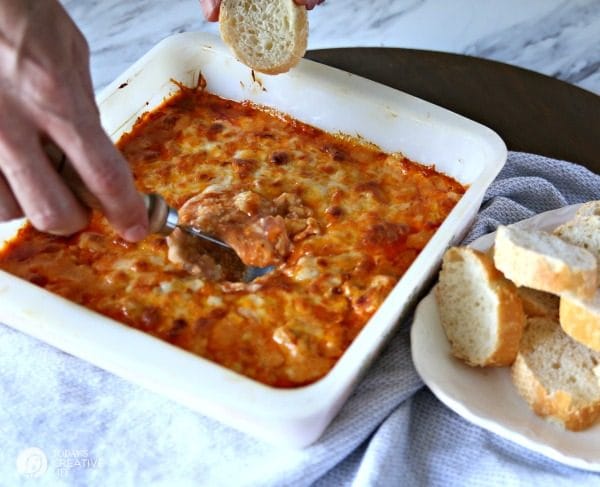 Hot Buffalo Chicken Dip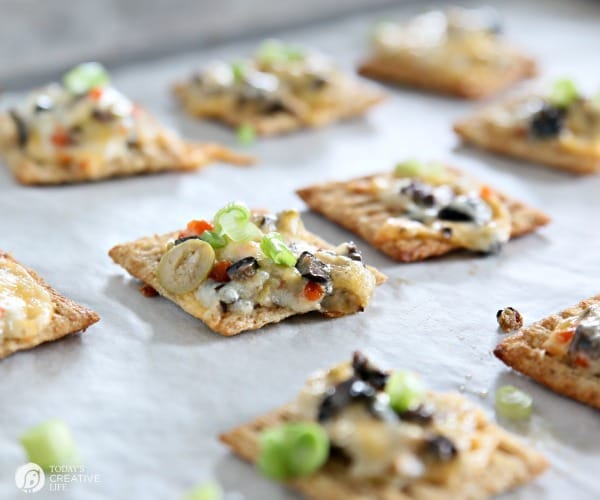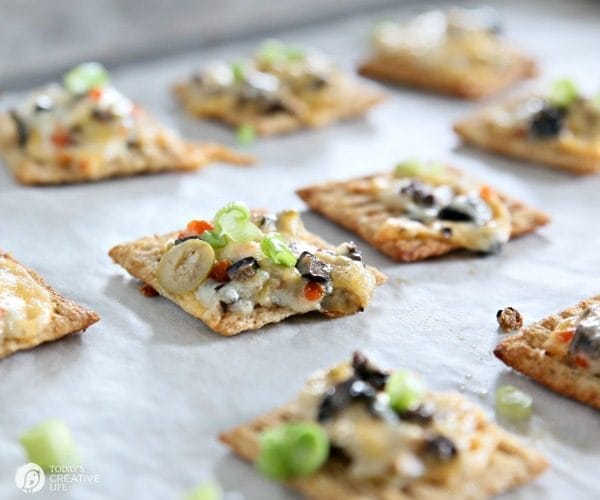 Cheesy Olive Cracker Snacks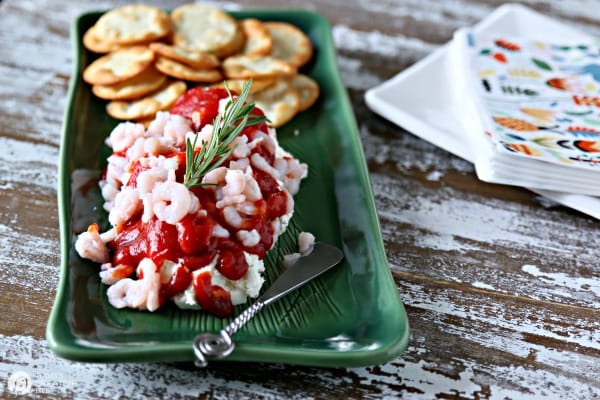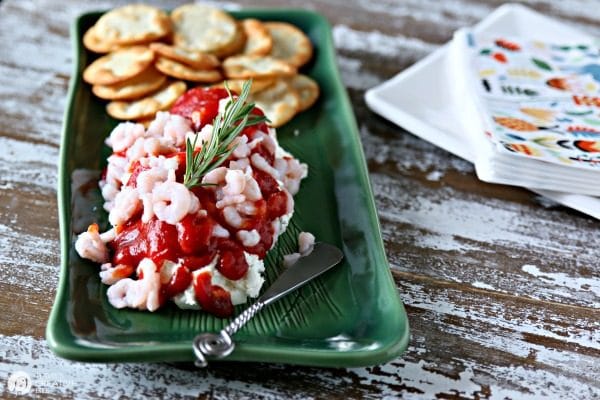 Cream Cheese Shrimp Cocktail Dip