My Crock Pot is in overdrive this time of year and if I'm not making one of my tried and true Chicken Crock Pot Recipes, then I'm searching Pinterest for Chicken Slow Cooker Recipe ideas!
Chicken Crock Pot Recipes

We buy chicken weekly and I use my slow cooker for at least one chicken recipe each week. I don't have to tell you, but using my slow cooker makes dinner time SO much easier! Chicken Crock Pot Recipes are always in demand in my kitchen!
I prefer a Dump & Go crock pot recipe, because it makes it so EASY! But sometimes there are recipes that require either browning the meat or adding an ingredient 30 minutes or so before serving. Still very doable. Sometimes you just gotta pull up your boot straps and put in the extra effort. It's always worth it.
Because we make chicken a lot, I'm sharing a few Chicken Crock Pot Recipes that I use over and over.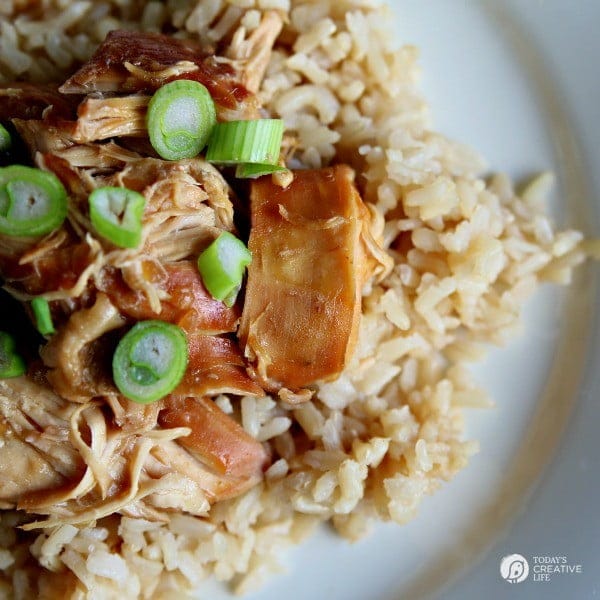 Slow Cooker Teriyaki Chicken | This recipe is one of our favorites. I will usually stir fry a few veggies to add to the dish and always serve it over brown rice. The sauce is delicious!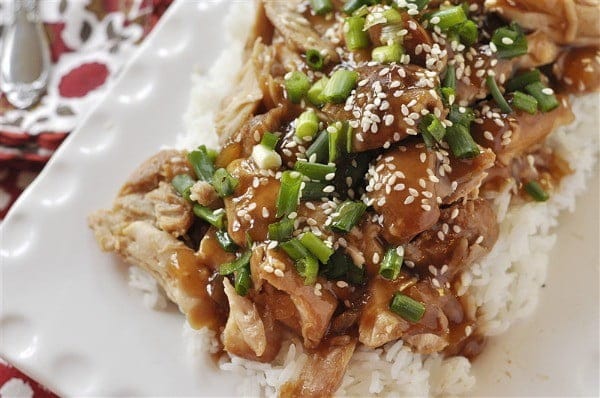 Crock Pot Honey Sesame Chicken | My friend Leigh Anne from Your Home Based Mom has some fantastic recipes on her site! This one is a keeper.
Slow Cooker Cashew Nut Chicken | This is a great one when you're craving take out! SO good! It's another delicious recipe from my friend Leigh Anne.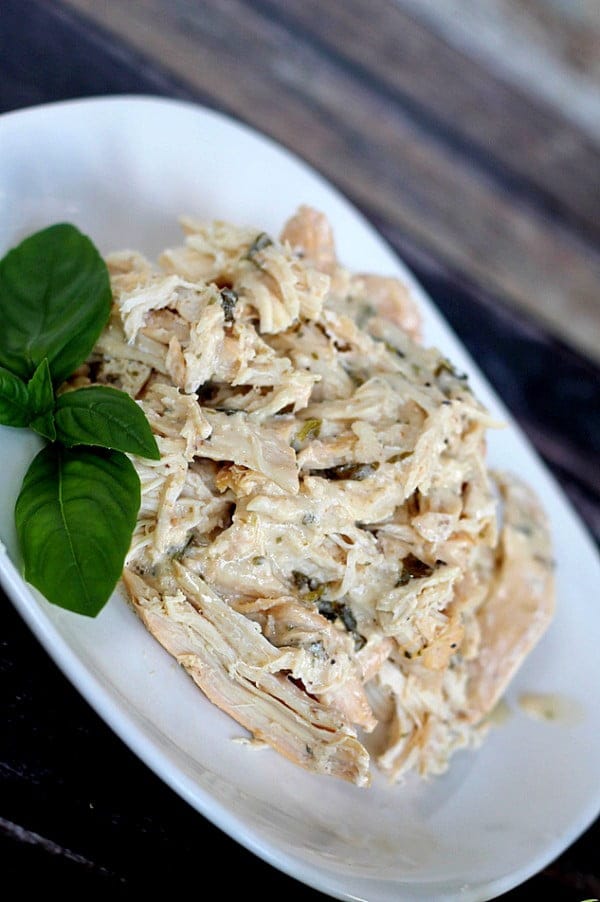 Slow Cooker Caesar Chicken | When you make up this recipe you'll have a weeks worth of meals to make. I use this in my Chicken Caesar Salad and my Chicken Caesar Lettuce Wraps. I'll be posting Chicken Caesar Wraps soon!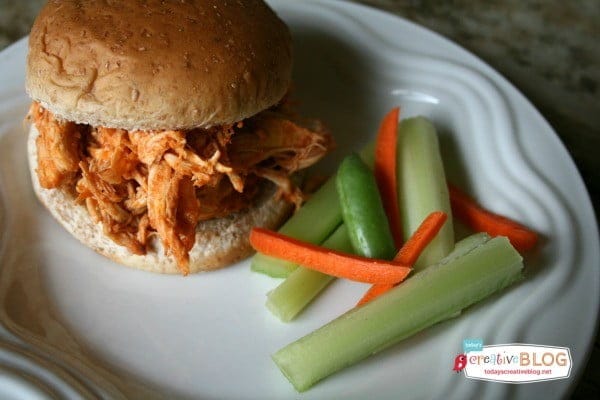 Crock Pot Shredded Buffalo Chicken | This one is a crowd pleaser for sure! Super easy to make and great for dinner or weekends!
Slow Cooker Taco Chili | This chili is like a warm blanket on a cold afternoon. It's cozy, delicious and easy! For the next day, I will use a slotted spoon, scoop out the ingredients and make burritos or enchiladas. If I can get 2 meals out of one recipe, I'm a happy girl.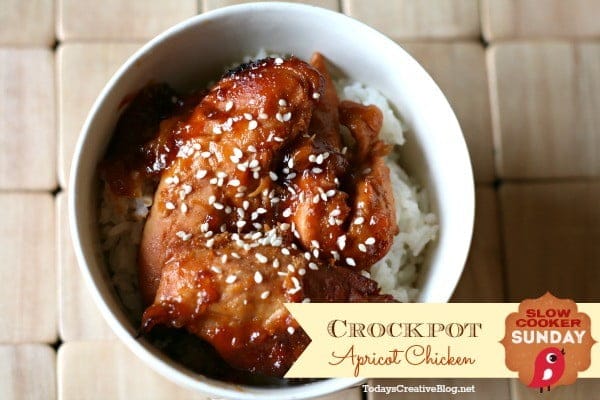 Crock Pot Apricot Chicken | I have been making this recipe for at least 15 years. It's SO dang easy and full of flavor. It's another recipe that makes it easy to top a bed of brown rice with a heaping amount of stir fry veggies.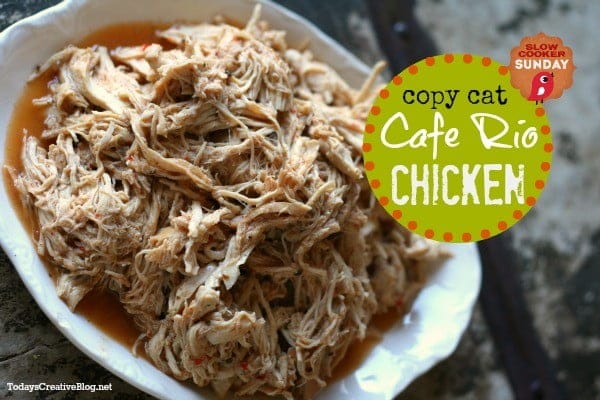 Crock Pot Copy Cat Cafe Rio Chicken | This recipe is what dreams are made of. I love Cafe Rio chicken salads and since we don't have a Cafe Rio here in Washington, I can now I can make them at home! YUM!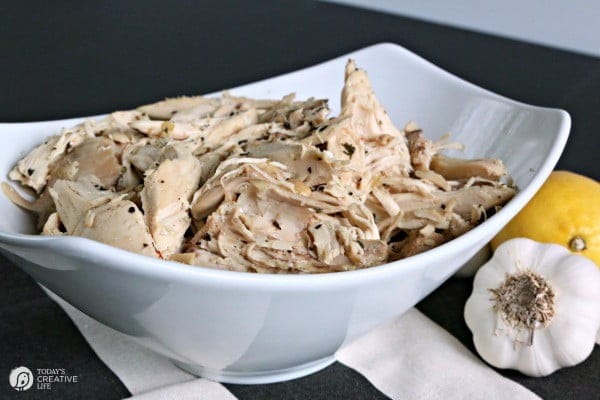 Crock Pot Lemon Garlic Shredded Chicken | This is one of those recipes that I make up on Sunday and use it for burritos, tacos, soups, salads, sandwiches etc… It's an all around great recipe!
There ya have it! Be sure to pin these recipes to your own boards so you can print them out when needed. I've collected recipes from all over the internet on my Slow Cooker Crockpot Pinterest board. If you click the FOLLOW button, you can follow my board to see what I've pinned in the future too. Click here to join.