Bring on the Pumpkin Pie with this simple and easy pumpkin pie recipe! This recipe is great for the beginner baker. Grab the pumpkin puree, eggs, sweetened condensed milk, cinnamon, cloves, ginger and more and let's get to some pie making!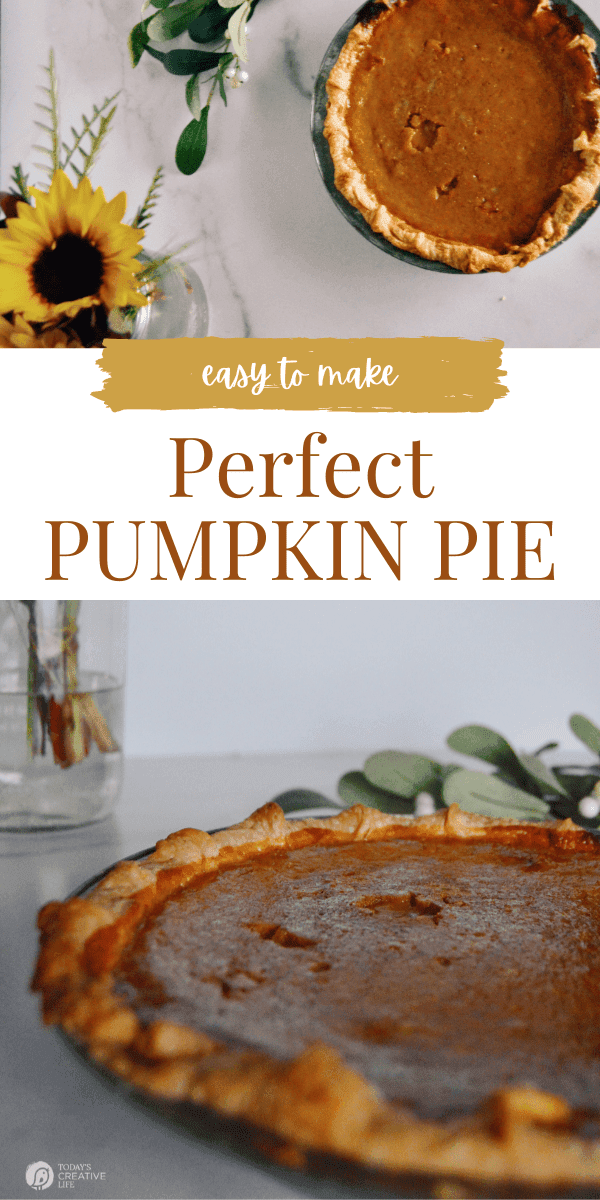 Easy Pumpkin Pie Recipe for Beginners
Once it turns October 1st, you are allowed to eat pumpkin pie every single day until January 1st.
True!
Pumpkin Pie is one of those desserts that I never get sick of and I swear it's like eating air because I can eat a LOT of it. Pumpkin Pie screams the holidays and always brings warm and fuzzy thoughts and memories.
I've never considered making a pumpkin pie from a real pumpkin. I mean why would I go through all that trouble if I can pick up pumpkin puree in a can? Pumpkin pie from scratch with homemade pumpkin puree sounds amazing, but if you're new at baking pies, you may want an easier way like me.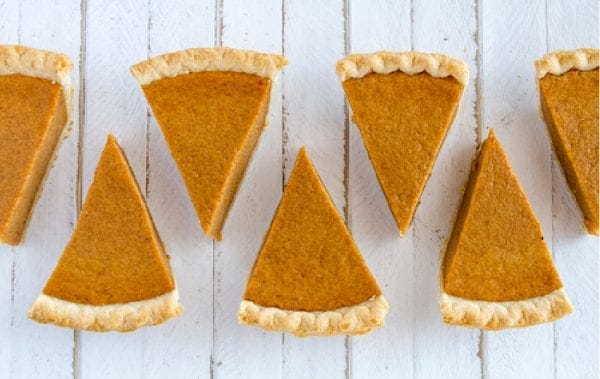 Sure it would be fun to maybe grow my own pumpkin and try using it to bake a pie, but I know myself. I'd only want to try that once.
I like efficiency. And I like easy!
This is why this easy pumpkin pie recipe is the bomb! It's simple and it turns out every time!
I always buy my pie crust too, but if you have mastered the art of making pie crust, then by all means, make it! If you're game, try this simple pie crust recipe.
Sprinkle a little cinnamon on your whipped cream for a finished look.
Crustless Pumpkin Desserts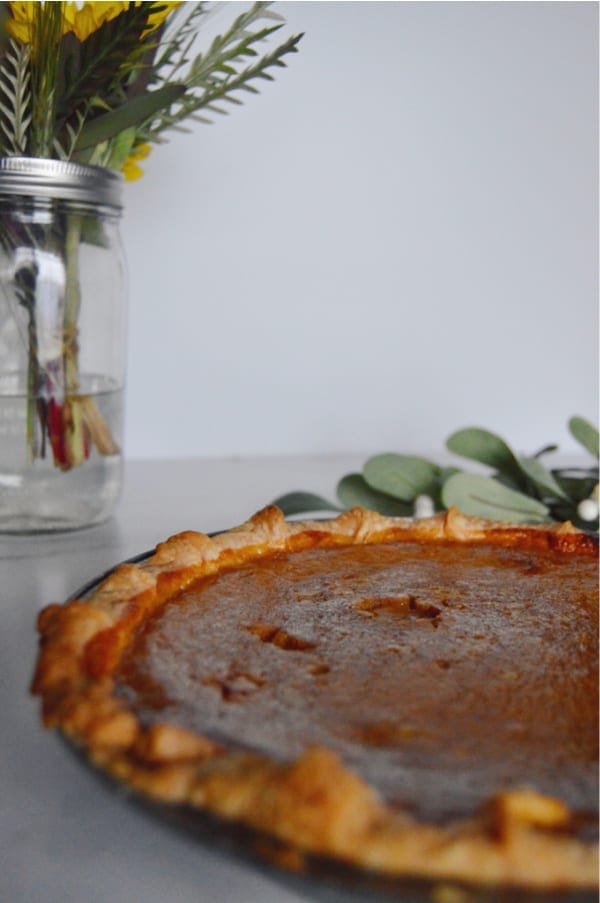 How to Make Pumpkin Pie
You'll want to keep these items on hand.
100% Pumpkin Puree – Not pumpkin pie mix. The mix has other ingredients like sugar and spices added.
Pumpin Pie Spices: cinnamon, cloves, ginger, nutmeg.
Sweetened Condensed Milk
Eggs
Pre-made pie crust
Pie Plate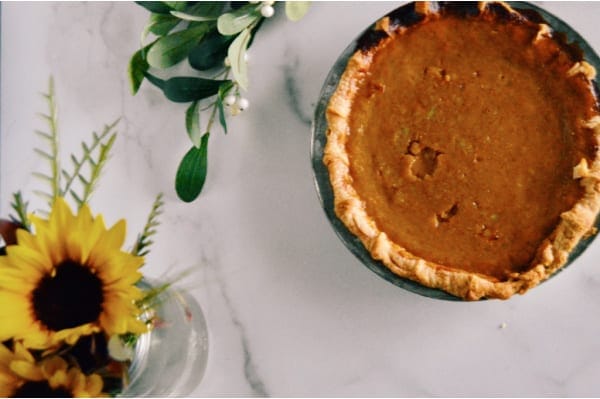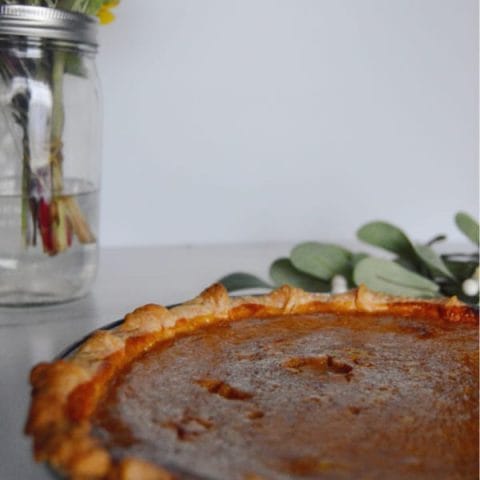 Simple Pumpkin Pie Recipe
Easy to Make Pumpkin Pie Recipe
Ingredients
1 (15 ounce) can pureed pumpkin
1 (14 ounce) can Sweetened Condensed Milk
2 large eggs, slightly beaten
1 teaspoon cinnamon
¼ teaspoon ground cloves
½ teaspoon ground ginger
½ teaspoon ground ginger
½ teaspoon salt
1 store bought or homemade pie crust
Instructions
Preheat your oven to 425°
Get your pie crust prepared into your pie plate.
Set your pie crust aside.
Heat pumpkin, spices, and salt in a small pan on low heat. Set aside and cool.
Stir the rest of the ingredients together in a medium bowl until completely combined, add the pumpkin mixture and mix well.
Pour into your pie crust and bake at 425° for only 15 minutes, then reduce the heat to 350° and bake for another 35-40 minutes, or until a toothpick or knife comes clean after inserting into the middle.
There should be no jiggle. You want it to be set and fairly firm.

It will continue to set as it cools.If your crust starts getting to brown, you can use a pie crust shield.

Allow to cool, letting it completely set before serving. Serve with a dollop of whipped cream. If you want to make it look extra fancy, sprinkle a tiny amount of nutmeg or cinnamon to the top of the whipped cream. 8
Recommended Products
As an Amazon Associate and member of other affiliate programs, I earn from qualifying purchases.
Nutrition Information
Yield 8
Serving Size 1
Amount Per Serving
Calories 139
Total Fat 7g
Saturated Fat 2g
Trans Fat 0g
Unsaturated Fat 4g
Cholesterol 48mg
Sodium 246mg
Carbohydrates 15g
Fiber 1g
Sugar 4g
Protein 3g
We do our best to calculate, however, nutrition information may not be accurate.
Refrigerate the leftovers……. if you actually HAVE leftovers.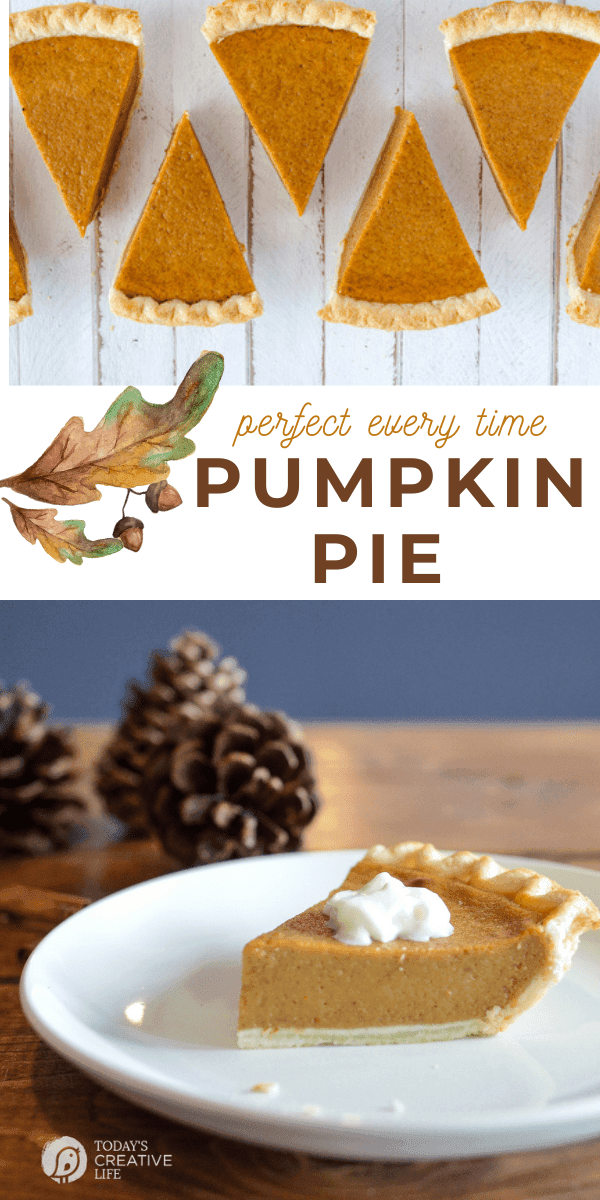 Pumpkin Recipes
Celebrate fall with all the pumpkin recipes!
Delicious with a subtle hint of pumpkin.
Perfect for a weekend brunch.
Easy, Delicious and Impressive!
Never run out of your favorite fall spice. Printable label too!
Pumpkin Crunch Cake is the ultimate cake mix dump cake for fall.
Sticky, gooey and delicious!
DIY body scrub for pampering your skin. Printable tag for gift giving.
Spread this on toast for a delicious treat.