This hearty Crockpot Cheese Bacon Potatoes recipe is a great dinner side dish for holidays or BBQs. When you're craving comfort food, this slow cooker potato recipe is a good choice.
My crockpot was in overdrive this week. Not only did I make these crockpot cheese bacon potatoes, but I made up another slow cooker full of my Crockpot Cafe Rio Chicken as well as Crockpot French Toast. It's quickly becoming a staple in this house, the chicken, not the French toast. So nice for salads and burritos throughout the week. It's certainly saved my bacon……..speaking of bacon!
Crockpot Cheese Bacon Potatoes
I thought I'd make a potato dish this week when my husband also planned on making something meaty from the BBQ. He's your typical meat and potatoes kind of guy. I picked up some golden mini potatoes and threw them in the crockpot……..with a few other delicious items.
I think the next time I make this crockpot cheese bacon potato dish, I'll omit the butter. Combined with the cheese and the bacon, they were a bit greasy. Not that they weren't good, because they were, but I think they would have been just as good without the extra grease. I ended up using onion flakes when I discovered that I didn't have any green onions. I think the green onions added during the last hour would give it a nice flavor and color.
I'm also eager to try a few instant pot recipes, like this Corn Chowder with Bacon soup! Bacon makes everything better!
HOW TO MAKE CHEESE BACON POTATOES IN THE SLOW COOKER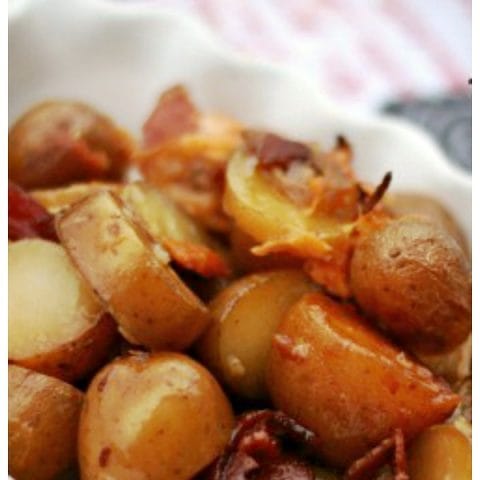 Crockpot Cheesy Bacon Potatoes
Yield: 4 servings
Prep Time: 15 minutes
Cook Time: 7 hours
Total Time: 7 hours 15 minutes
Hearty and delicious Cheesy Bacon Potatoes!
Ingredients
8 strips of cooked bacon - crispy works best.
1/2 cup green onions or 3 tablespoons onion flakes
Mini potatoes - Red or Yellow - enough to fill your crock half way.
1/2 teaspoon sea salt
1/2 teaspoon garlic powder or 2 cloves fresh garlic
2 cups shredded cheddar cheese
Instructions
Spray the inside of your crock with cooking spray
Cut your potatoes in half and crumble your cooked bacon
Layer all your ingredients into your crock and repeat layers until you run out of ingredients.
If you'd like, add a few more green onions upon serving for a nice color pop!
Cover and cook on low for 7-8 hours.
CAN YOU MAKE CHEESY BACON POTATOES IN THE OVEN?
Yes, you can! Using a casserole baking dish instead of the slow cooker and shorten the cooking time to about 45 minutes.
---
Easy Slow Cooker Recipes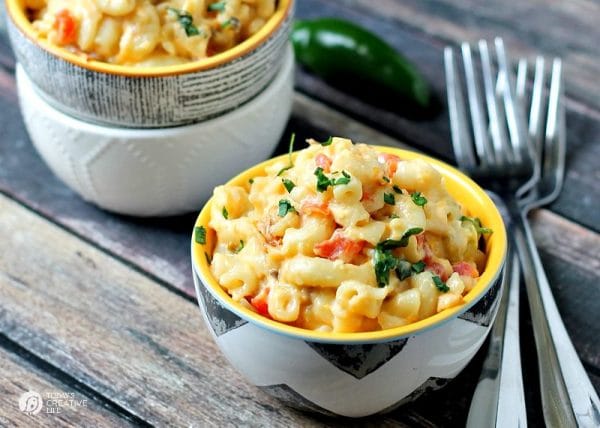 Crockpot Mexican Mac & Cheese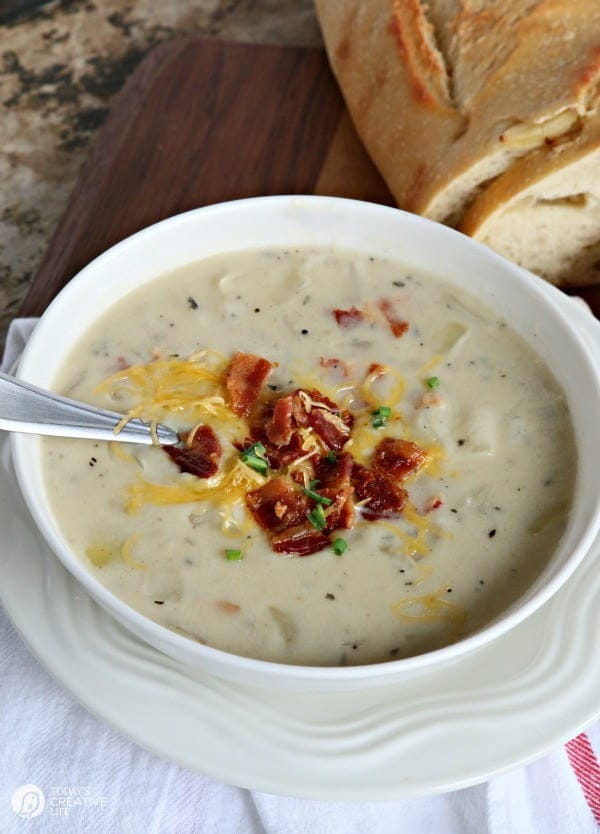 Slow Cooker Potato Soup with Bacon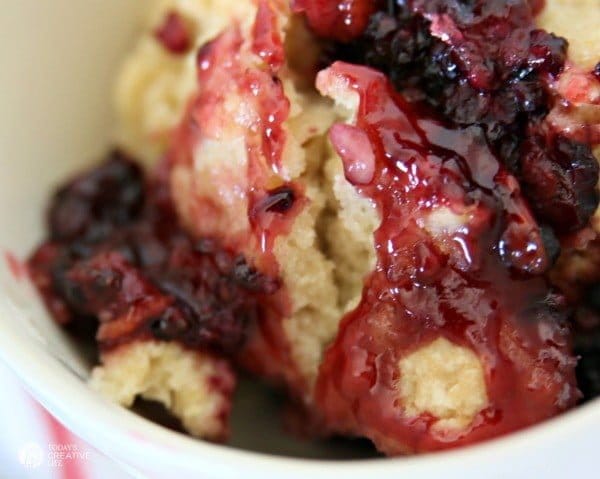 Crockpot Blackberry Cobbler