While I'm gearing up for a big trip to New Orleans, a few fabulous bloggers like Chris from Just a Girl are filling in. I've always enjoyed Chris's ideas for decorating her home and I'm sure you'll enjoy this Bunny Silhouette Wall Art! You still have time to whip up something for Easter brunch! Creating your own wall art is easier on the budget and much more fun!  Easy DIY Easter Decor is always my favorite! This DIY Flower Covered monogram is adorable! 
You HAVE to look at her post on How to Install a Pallet Wall!
---
Bunny Silhouette Wall Art 
Hello, Today's Creative Blog readers! I'm Chris from Just a Girl, and I'm happy to take over the reins while Kim is away! I'm not much of a spring decorator around here, but I do love a touch of something around the house. Aaaand since I can't find what I like in stores, I decided to just make my own decoration and made this Easter Bunny Craft.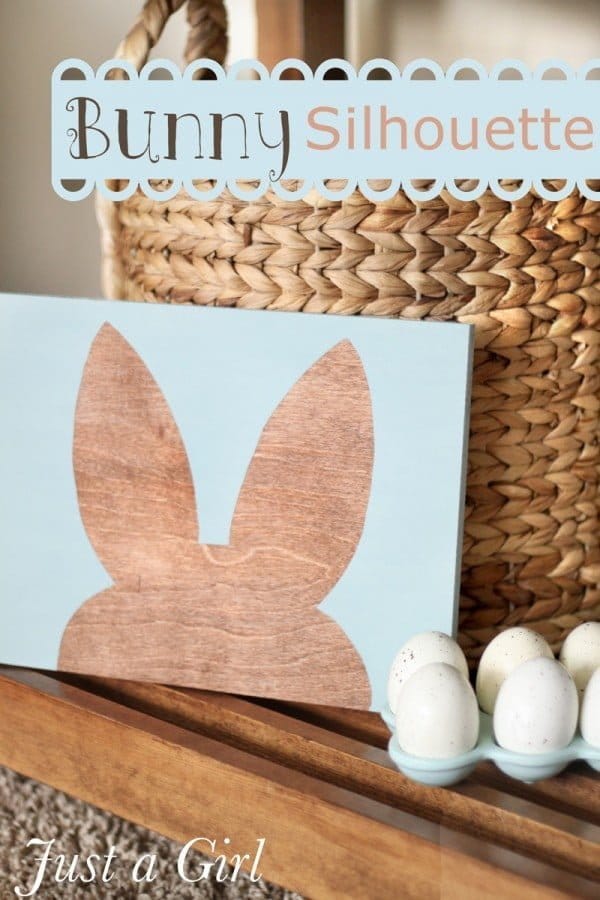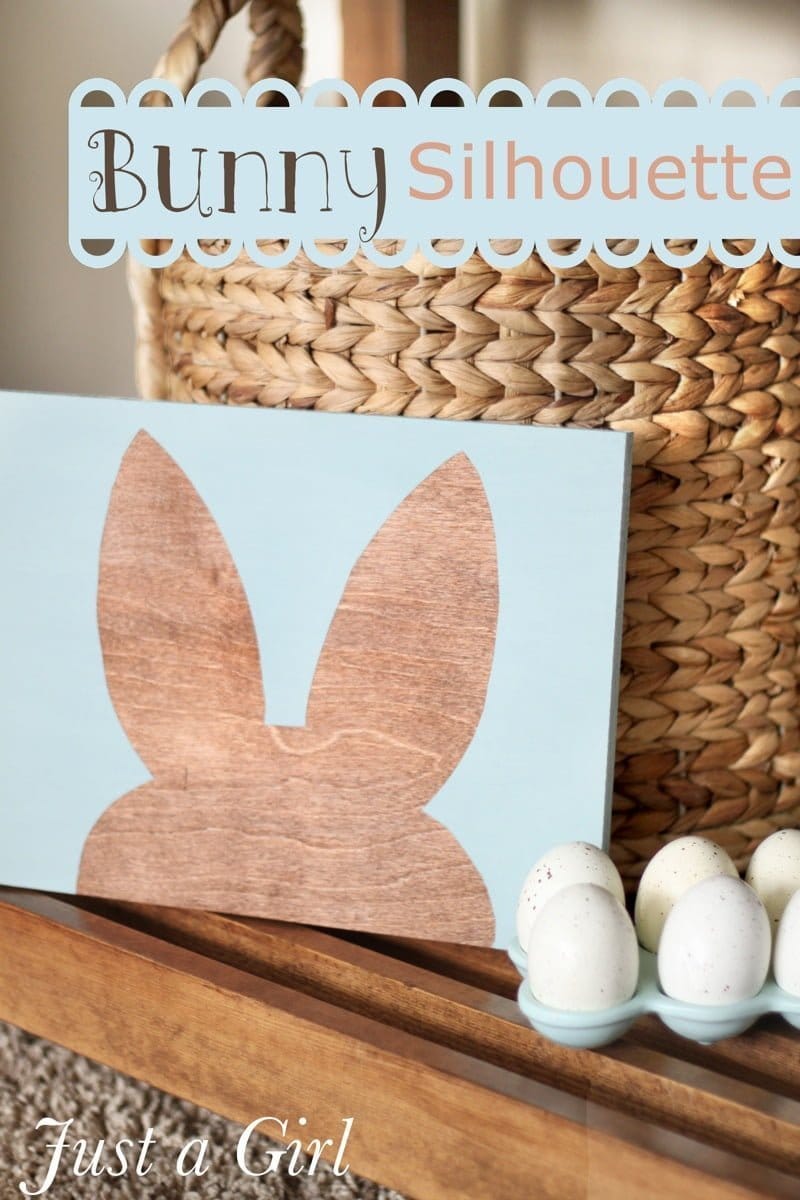 My living room decor doesn't necessarily call for "frilly", so I wanted to make something that looked like Easter without looking like Easter. You pickin' up what I'm layin' down here?  
Bunny Silhouette Wall Art Supplies
Scrap wood in the size you need – you can find scrap pieces at Lowe's
Wood Stain – Staining wipes are great for this project
Bunny Template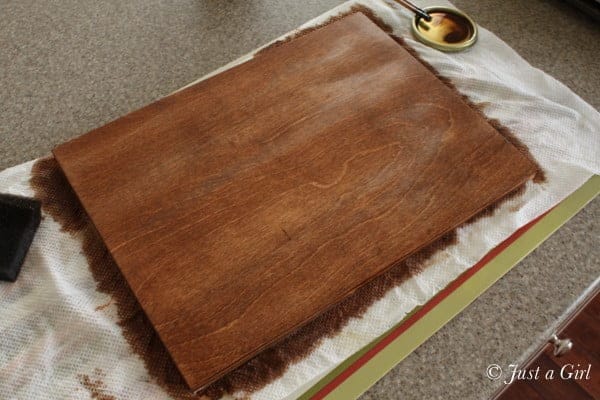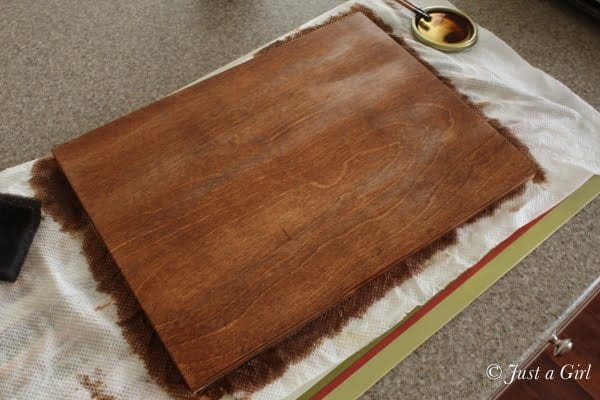 How to Make a Bunny Silhouette Wall Art
After staining a piece of scrap wood and letting it dry, I covered the whole thing with painter's tape.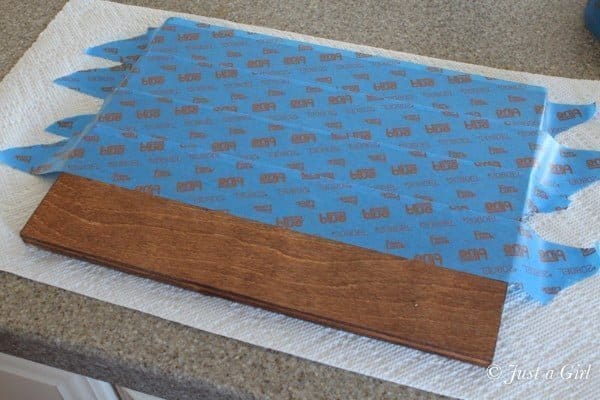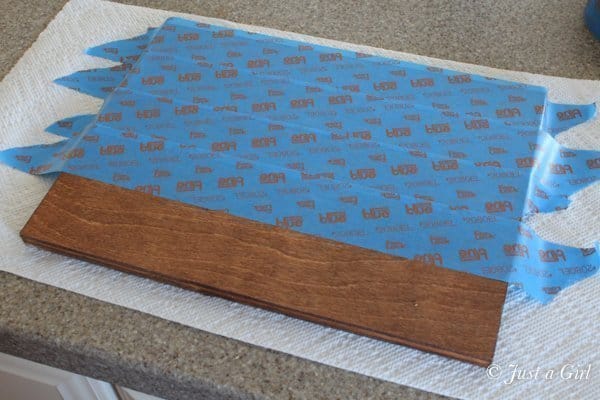 Using a bunny head template I cut out, I traced it onto the tape-covered wood.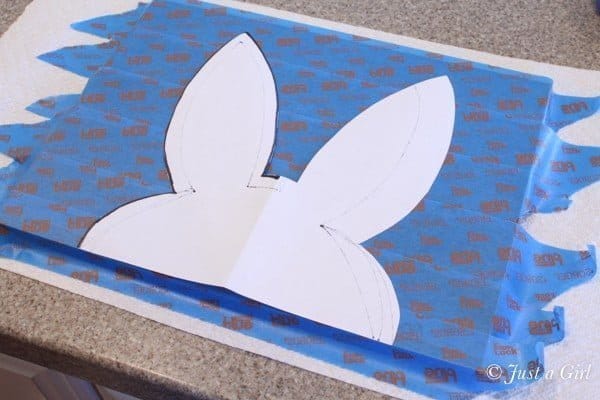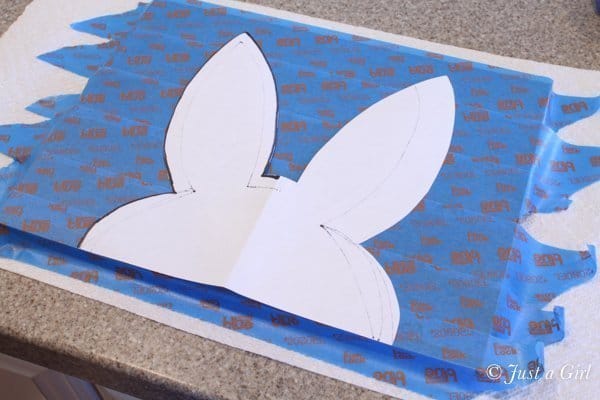 After tracing it, I used a craft blade to cut around it. Instead of cutting the bunny out, I pulled all the excess tape around it. A reverse stencil! Ta. Da.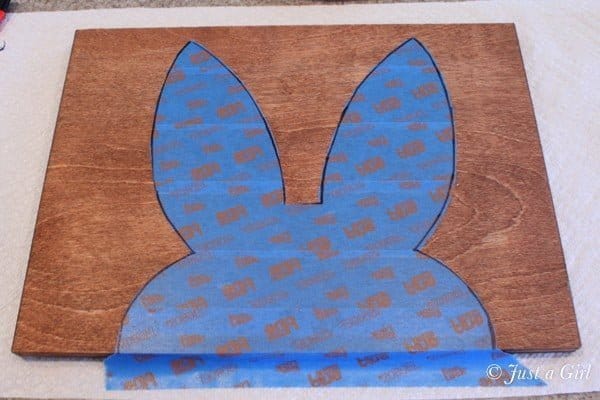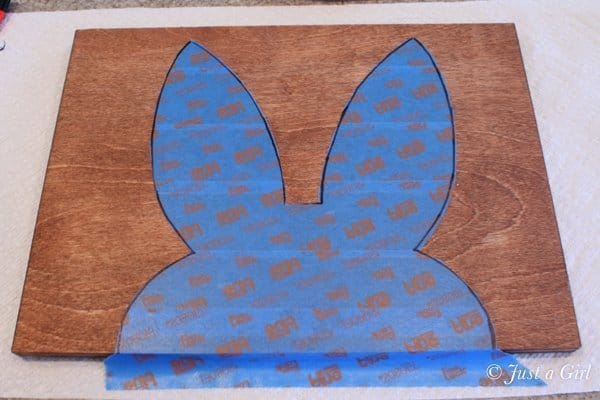 The fun part? Paint, paint, paint. Before it dries too much, peel the tape up, and you're left with a little ol' bunny head.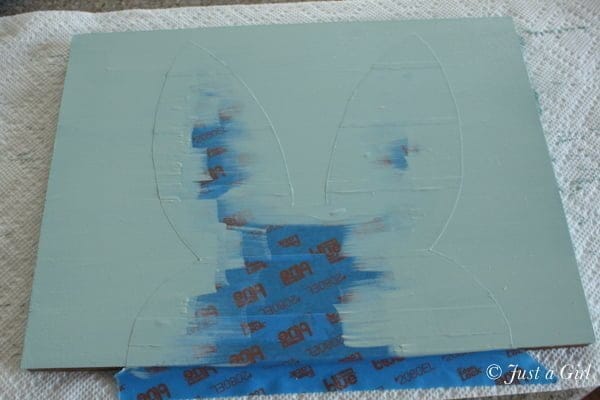 It blends in really well with the decor (love that), yet it's festive. That's what I call a craft success.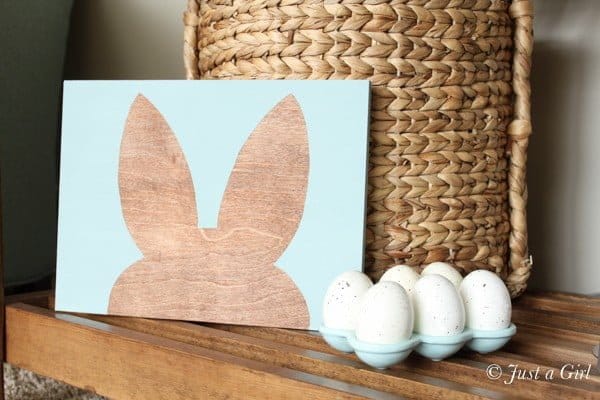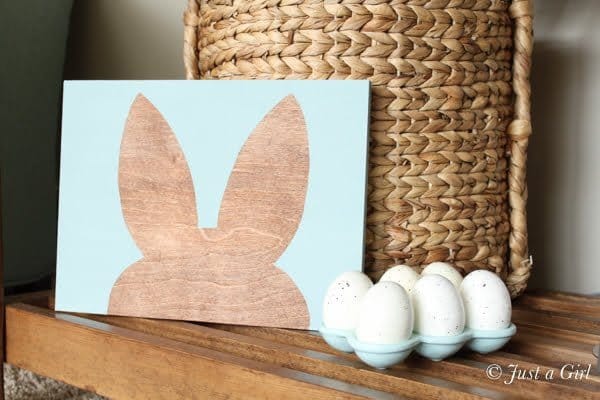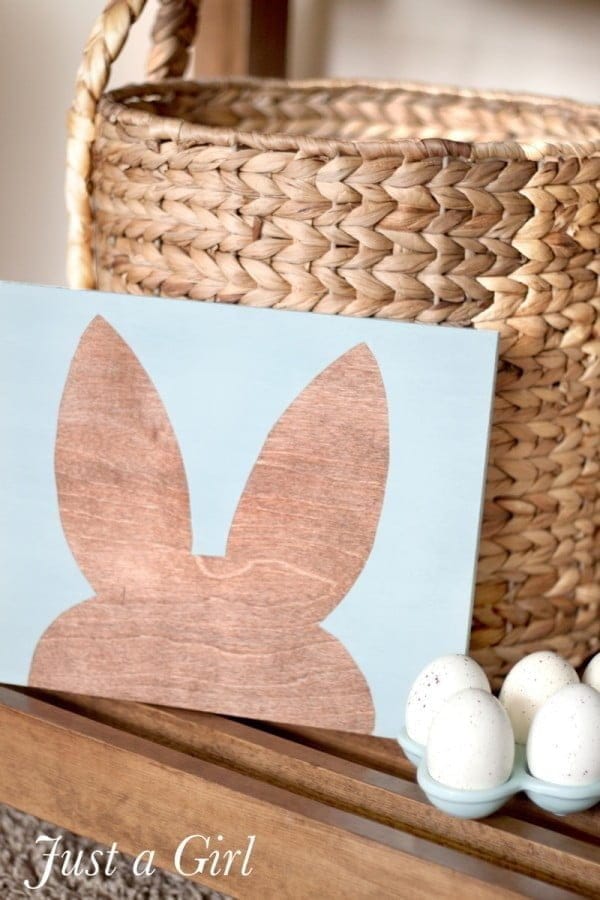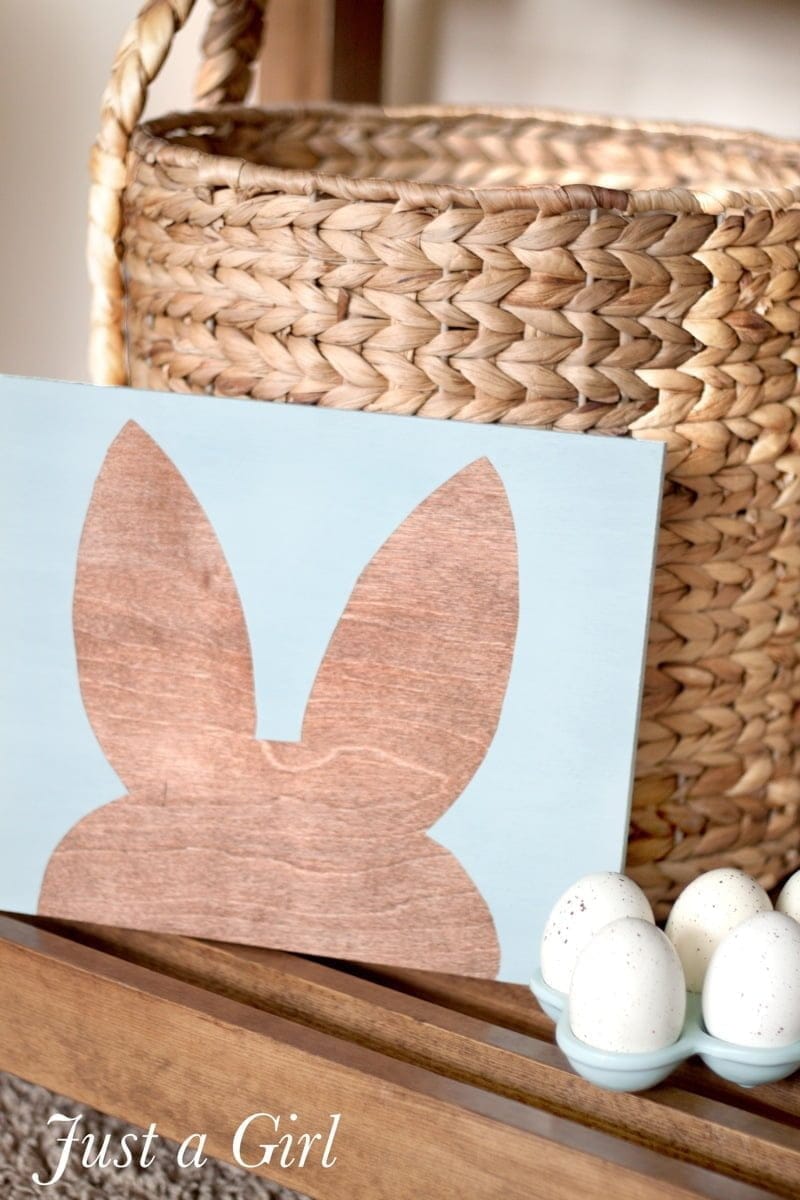 Questions about this project? Find me on my Facebook page. 
I hope you all have a wonderful Easter and a fantastic spring! Feel free to stop by my Instagram, Facebook, or Pinterest to see more!
---
More Creative Easter Ideas