If you're having a large group for dinner, then holiday Prep is no joke! These Free Thanksgiving Prep Printables will make your life so much easier! Stay organized with this Thanksgiving prep list, a cooking schedule, menu planner, guest list and recipe planning list. Download these, and you're set!
It's crunch time people! Thanksgiving is just a few days away and if you're hosting, then this weekend is your time to prep! I've also gathered over 20 Thanksgiving Side Dish Recipes for menu ideas!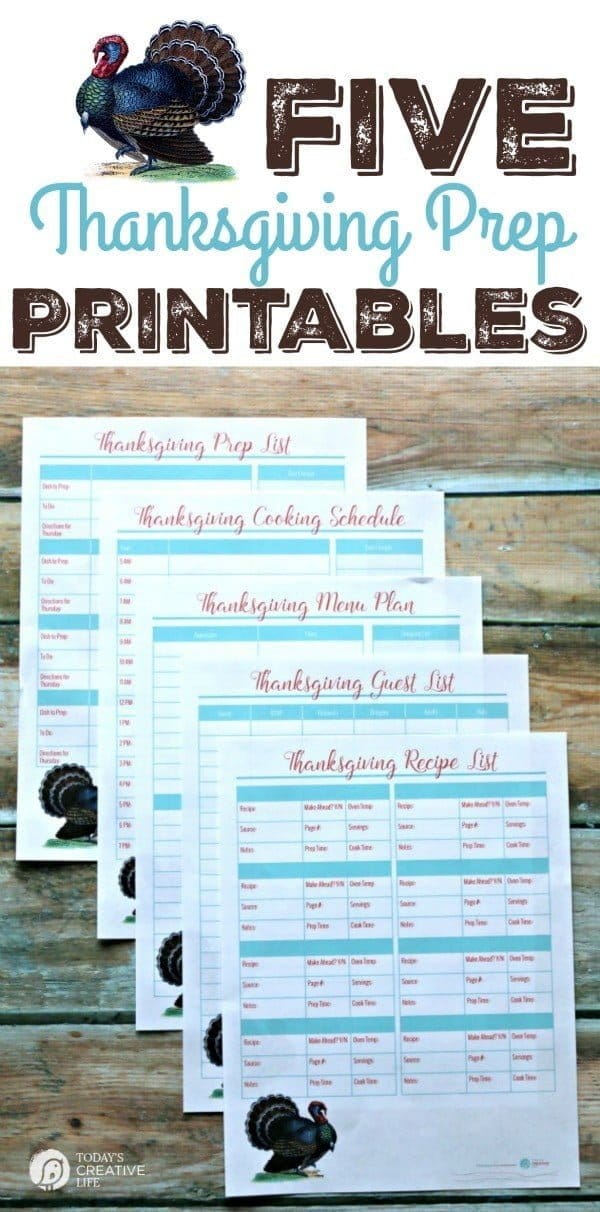 Thanksgiving Prep Printables – Getting Organized
I have hosted the past 19 years. And this year, I'm not. You can read why here or here where I share some adorable printable Thanksgiving place cards. We'll be heading to my sisters in Utah for a quick trip to celebrate the holiday, but I have a feeling I'll still be doing most the cooking.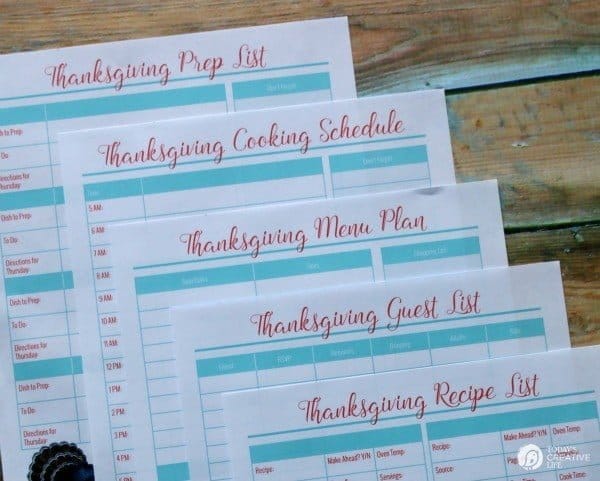 When planning a large meal, it's always smart to have some sort of schedule to follow. In years past, I'd scribble out my menu, with the time next to it, as to when it needed to be started. I'd also use another sheet of paper to jot down any helpful notes for next year.
SIGN UP FOR FREE PRINTABLES BELOW
ALREADY have your password? Head straight to the Free Printable Vault.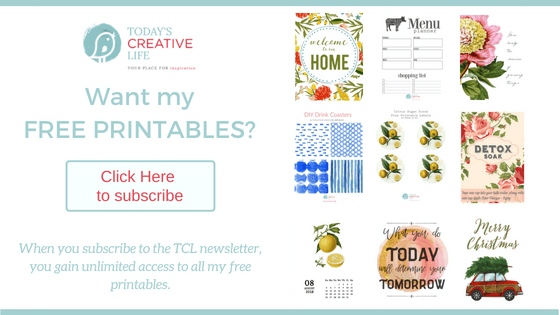 Well, I finally got smart and decided to offer a printable that's perfect for keeping your Thanksgiving Prep organized! Boom!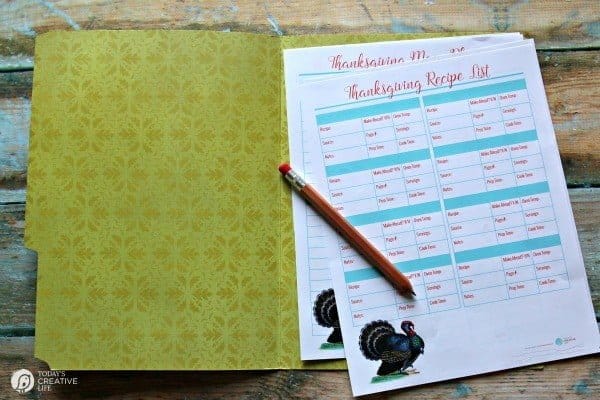 It's got everything from your guest list, to your prep time list. A couple of them have extra room for notes. I added this cute little turkey I found from my friend Karen's site, The Graphics Fairy.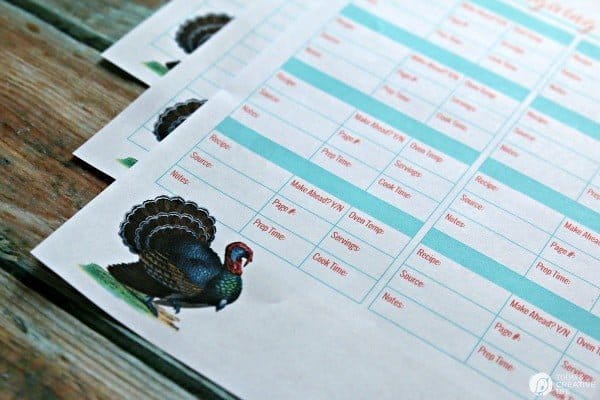 Grab a cute folder to keep them all together and handy right in your kitchen. Or use magnets and put them on your fridge.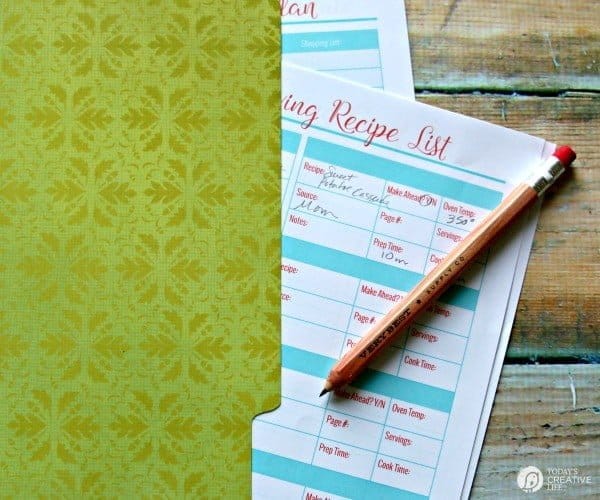 I know that when I plan my Thanksgiving Prep time in advance, I usually have a bit of time to relax before guests arrive.

Helpful Hints for an Organized Thanksgiving
Thanksgiving Prep: One Week to Two Days Before
Plan your menu and shop accordingly.
Gather additional silverware. Don't forget serving utensils. Do you have enough slotted serving spoons?
Wash wine glasses. Find your glass charms.
Print out Place Cards. I have a few styles to choose from.
Wash your cloth napkins.
Thaw and brine your turkey.
Prepare your "Pack your own Leftovers" bar.
Clear out the coat closet – Never fails that we need to clear out the coat closet about 5 minutes before everyone arrives.
Thanksgiving Prep: One Day Before
Set the Table – One thing that seems like a no-brainer, but I didn't do it for years….. is set your table the day before! Don't leave everything for Thursday. You'll be SO glad you did.
Dishes – Plan what recipe will go in what bowl or platter when it's completed. I like to place a little sticky note in each dish with what I'll be placing inside. If you're serving buffet style, these Recipe Dish Name cards may come in handy.
Prep any recipes you can ahead of time.
Make the Sangria – If you're having Sangria, it's always better when it's allowed to marinate.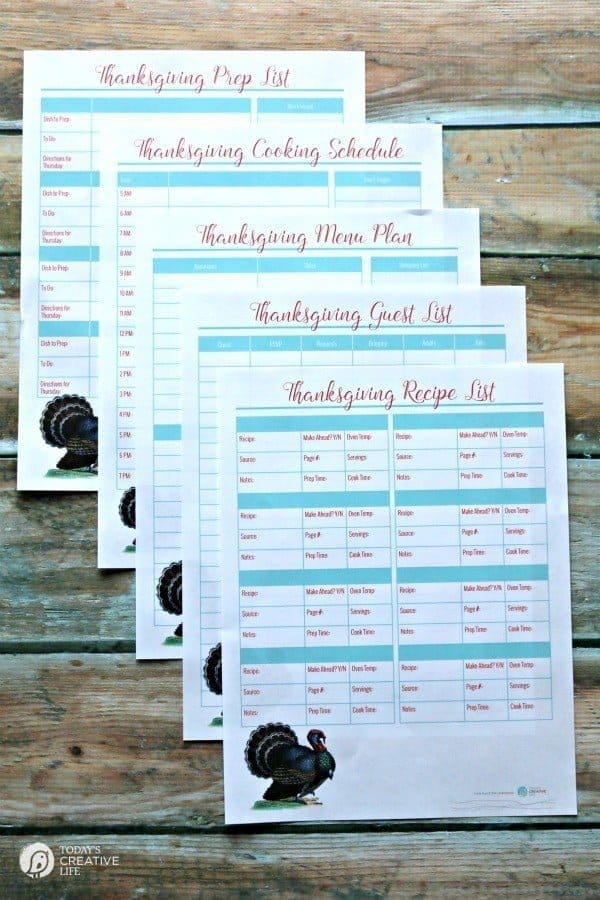 Are we ready? I have a lot of Thanksgiving Holiday ideas on my Thanksgiving Pinterest Board. I've also been sharing lots of recipes on the TCL Facebook page.