This Slow Cooker Caesar Chicken is going to become your best friend!
Let's pretend I had this scheduled to post for Slow Cooker Sunday.  If you've followed me on Instagram (@TodaysCreativeBlog)  or caught me on Periscope (@TCreativeBlogs), then you know I've been traveling all over from the state of Utah, to the Oregon Coast, to Central Oregon. I don't even know what day it is, so let's just pretend it's Slow Cooker Sunday.
This is one of those recipes that you make up on Sunday and then make several recipes with it all week long!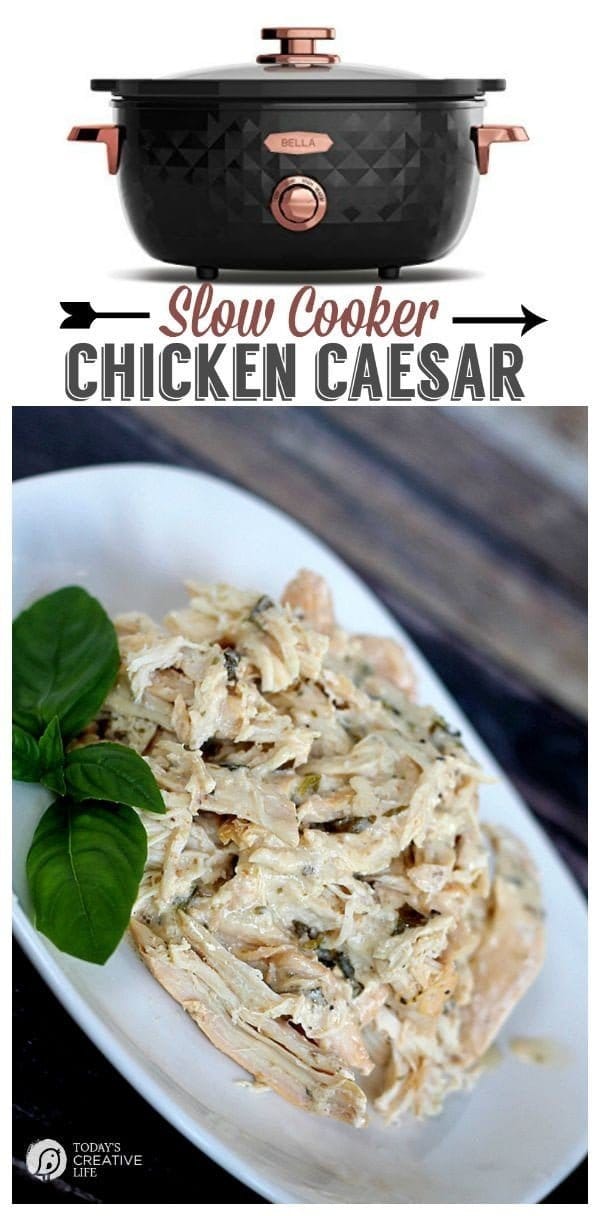 Doesn't that look delicious?        [Read More…]